A 72-year-old man may soon have a new title: The world's shortest man.
The man in question is Chandra Bahadur Dangi, who lives in a remote valley in southwestern Nepal, and, according to some sources is just 22 inches tall.
Officials from Guinness World Records are currently on their way to Dangi's village to verify the claim or see if it's just a tall tale.
While it might seem strange that someone as short as Dangi could go unnoticed for so long, MyRepublica.com claims that was because he lived in such a remote village with no access to communication.
Guinness World Records editor-in-chief Craig Glenday plans to make the trip personally and is currently "making provisions for medical professionals to assist us in the verification," according to the Telegraph.com.
If the claim holds up, that means that Dangi is shorter than Junrey Balawing from the Philippines -- who, at 23.5 inches, currently holds the title for shortest living man -- as well as the shortest living woman, India's Jyoti Amge, who measures just 24.7 inches.
In addition, Dangi might also beat Gul Mohammed of India, who, at 22.5 inches, was considered the shortest adult human to ever have their age and height verified by Guinness World Records before he died in 1997 at the age of 40.
If Dangi is verified, it also marks the return of the "shortest man title" to Nepal. The previous record holder before Balawing earned the honor was another Nepali, Khagendra Thapa Magar, who was measured in 2010 at slightly more than 26.3 inches, according to the Sydney Morning Herald.
WORLD'S SHORTEST PEOPLE GALLERY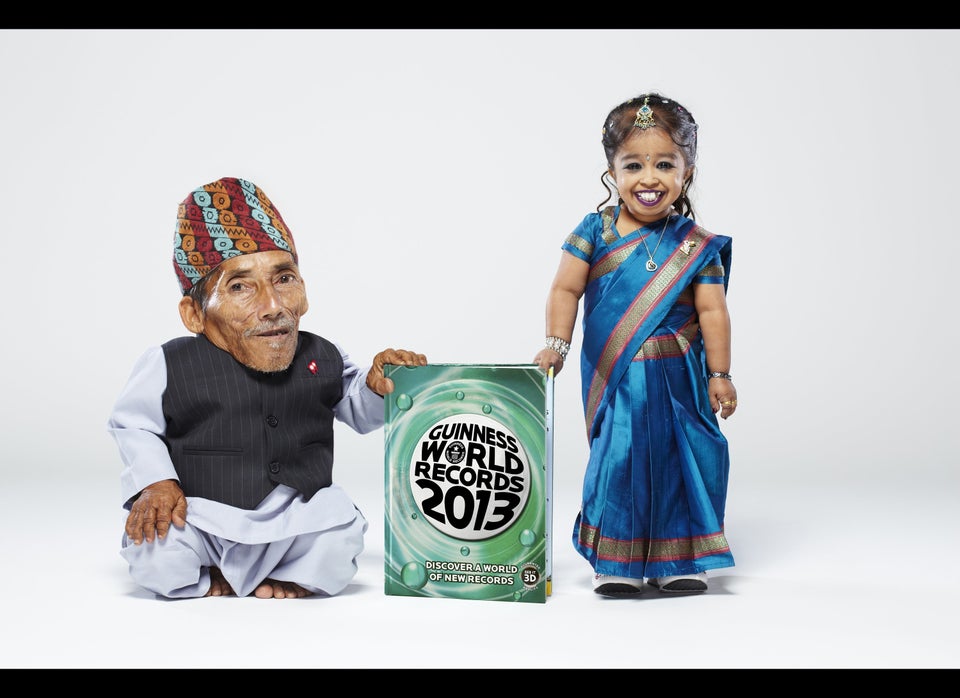 World's Smallest People Have Big Dreams
Popular in the Community