A little over a year after Lydia Tillman was brutally raped and beaten, the Colorado survivor is fighting to recover, and is leaning on donors for help.
Tillman was barely alive on July 5, 2011 when her attacker, later identified as Travis Forbes, poured bleach on her body in an attempt to remove his DNA after having raped and beaten his victim. He lit her apartment on fire and fled the scene, leaving her to burn alive.
In doing so, she also preserved her attacker's DNA, providing investigators enough evidence not only to arrest Forbes for his gruesome attack, but also to tie Forbes to the disappearance of Kenia Monge, another woman who'd gone missing earlier that year.
Tillman's ordeal, however, was far from over. Though she could communicate with staff at the hospital when she first arrived, a massive stroke, triggered by her injuries, soon landed her in a medically-induced coma in the ICU for the next five weeks.
"I believe that Lydia shouldn't have survived that day," her doctor, Rebecca Bearden, told Dateline NBC. "She went through so much and she probably shouldn't have made it but she did, and it was because of her determination and her joy."
When Forbes was sentenced to 48 years in prison, on top of a life sentence later that year, the tenacious fighter watched from her seat in court as her dad read a statement she'd prepared. "You caused me no harm. My spirit, my soul and my mind remain untouched," he read. "May you find peace in this life."
And while a year later, Tillman's spirit is still intact, she still needs to undergo a number of costly medical procedures. Her brother, Jacob, has launched an online fundraising campaign to help raise $65,000, enough to cover the cost of reconstructive jaw surgery Lydia will receive in January, The NY Daily News reports.
According to the campaign's Indiegogo page, Tillman is still working to regain her speech and motor functions. "This is a very long and difficult process," writes Jacob, "but she is doing great and continues to improve every day."
"She was an inspiration to everyone she met even before this happened, but is ever more so now."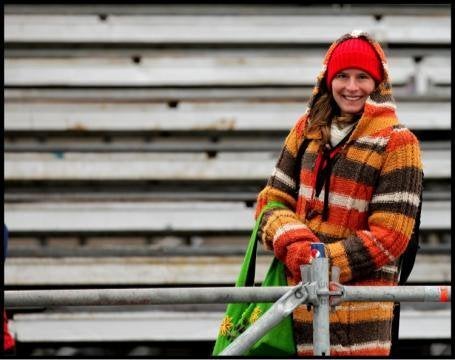 Rape Survivor's Fundraiser
Popular in the Community