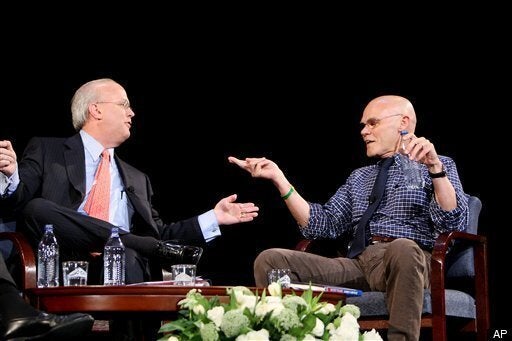 Afghanistan is set to hold its presidential election on August 20, and the leading challenger to President Hamid Karzai, a former finance minister and bureaucrat Ashraf Ghani, is taking some guidance from U.S. campaigns.
The plan, says one American campaign consultant, is to appeal to "relatively young people outside the country" through a Web drive aimed at expatriates who have been contributing an average of $10 to $20. Campaign workers say that though these émigrés cannot vote, they wield not only cash but also substantial influence. "Most of them support families in Afghanistan, and those families see them with respect," says one Ghani volunteer in Kabul. "That respect influences their decision.
The U.S. News report also noted that Ghani's campaign had been in talks with Democratic political consultant James Carville. Bloomberg News reports today that Carville is headed to Afghanistan for initial strategy talks:
Carville said his advisory role to former Afghan Finance Minister Ashraf Ghani shouldn't be interpreted as tacit backing by the U.S. for a change of leadership in Afghanistan. In an interview before leaving for Kabul, Carville said he hadn't discussed his trip with [Secretary of State Hillary] Clinton, and was going for an exploratory visit as a private consultant.
Related
Popular in the Community