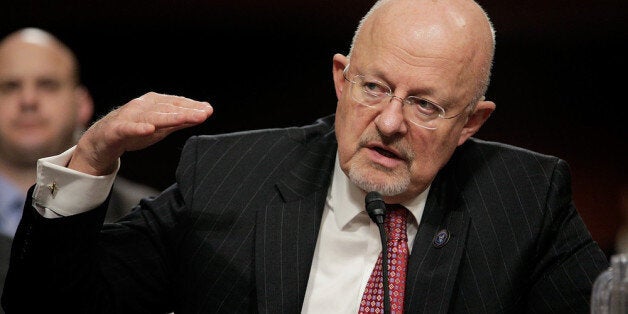 Two months after promising a new era of transparency at the nation's intelligence agencies, Director of National Intelligence James Clapper has slammed the door on media access with a sweeping new order last month that bans nearly all unauthorized contact with reporters.
The intelligence community directive Clapper issued on March 20 applies to all "contact with the media about intelligence-related information, including intelligence sources, methods, activities, and judgments," regardless of whether they are classified. Violations will be handled at a minimum as a security violation and may be referred to the Justice Department for criminal prosecution, according to the memo.
The directive states that its purpose is "to mitigate risks of unauthorized disclosures of intelligence-related matters." Covered agencies include the CIA and National Security Agency.
Clapper quietly issued the directive last month in a move first reported Monday on the Federation of American Scientists' Secrecy News website.
The nation's leading newspaper trade group said the directive appears to be a worrying end-run around Congress, where controversial efforts to pass a similar ban were dropped in 2012.
"We of course argued -- successfully, ultimately, because they were removed -- that those provisions would hamper news-gathering and the public's right to know," said Sophia Cope, director of government affairs at the Newspaper Association of America. "It's unfortunate to see that a very similar policy has now been adopted."
Clapper's directive appears to be at odds with the spirit of his remarks in January, when he told the Senate Intelligence Committee that his "major takeaway" in the wake of leaks from former NSA contractor Edward Snowden was that "we must lean in the direction of transparency, wherever and whenever we can."
"It's pretty ironic," Cope said of the new directive. She placed Clapper's directive in the larger context of the Obama administration's efforts to shut off unauthorized channels of information. Last May, for example, the Justice Department obtained phone calling records for more than 20 telephone lines used by the Associated Press in an effort to discover who disclosed information about a foiled al Qaeda plot.
"In general, the government's aggressiveness has, at least in some corners, created a chilling effect," Cope said.
The covered matters in the new DNI directive, she said, "just seem incredibly broad."
The directive states that in most cases, "only the head or deputy head of an (intelligence community) element, the designated public affairs official, and other persons designated in agency policy or authorized by that public affairs official are authorized to have contact with the media on covered matters."
Without the assistance of lower-level subject matter experts, reporters could instead be left to talk to high-level officials and public relations professionals more likely to stick to talking points. Or they might find themselves stymied, blocked from talking to anyone at all.
UPDATE: 6:00 p.m. EDT -- Office of the Director of National Intelligence spokesman Jeff Anchukaitis told HuffPost in an email that the directive "is the result of a review of the policies of individual Intelligence Community elements that was initiated in 2012."
"The review focused on whether there were consistent baseline requirements for engagement with the media, such as procedures for authorizing contacts and ensuring that employees were aware of their organizations' procedures," Anchukaitis said. "The review demonstrated that baseline requirements were not consistent across the Intelligence Community, but that there were best practices within the Community that could inform a consistent approach.
"The ICD affirms that the Intelligence Community is committed to sharing information responsibly with the public via the media to further government transparency and to build public understanding of IC and its programs," he continued, "consistent with the protection of intelligence sources and methods."
Before You Go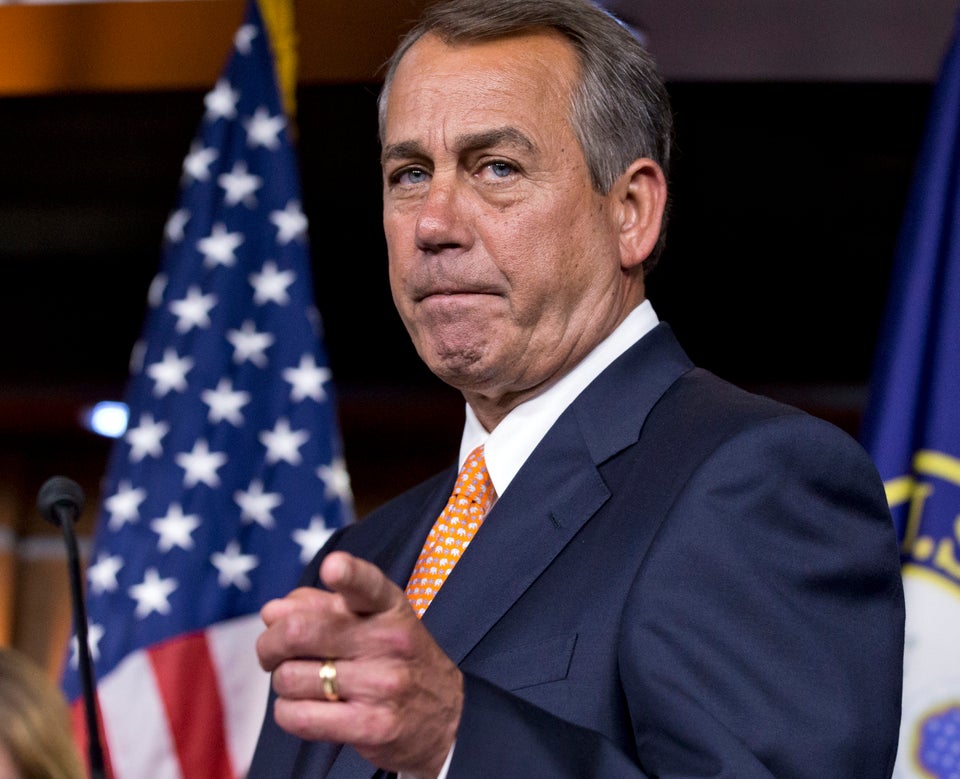 Conservatives Pointing Fingers
Popular in the Community