Jay Carney had a heated exchange with ABC News' Jon Karl on Monday, mocking the reporter's line of questioning about Obamacare.
The White House press secretary was asked Monday about internal documents that show Obamacare applications submitted by phone or paper go through the same pipeline and system as the website, and do not take less time, as officials have previously said.
Carney said that the administration never said that the other applications would not go through healthcare.gov.
Karl argued that that wasn't true. "You said there were four different ways," he insisted, jabbing his finger towards Carney. "It all has to go through, as you just said, healthcare.gov."
Carney denied that, telling Karl that he "can have this soliloquy by [himself]." Carney later hit back at Karl, jabbing his own finger towards the reporter during his answer.
"Jon, I get it!" he said. "But the person who calls isn't the one who continues to wait after the paper application is filled." Watch the two spar in the clip above.
Before You Go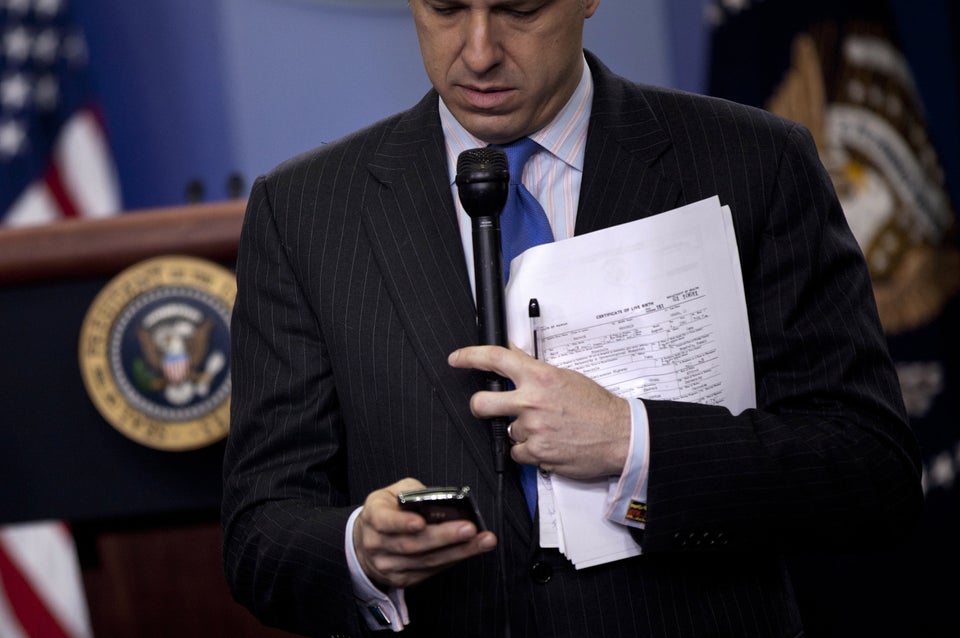 White House Reporters
Popular in the Community