 WASHINGTON, Nov 29 (Reuters) - Jeb Hensarling and Maxine Waters are about as far apart politically as two U.S. lawmakers can get.
But there is one thing they have in common, other than sharp tongues: They care deeply about the government's role in housing and how home loans should be financed.
That's where the common ground ends.
Hensarling, a conservative Republican from Texas, and Waters, a liberal California Democrat, will have a chance to steer housing policy when the new Congress convenes in January.
This week, Republicans tapped Hensarling to take over as chairman of the House of Representative's Financial Services Committee, while Waters is expected to be selected by her party later on Thursday to be the panel's top Democrat.
Observers expect the future of mortgage finance giants Fannie Mae and Freddie Mac to loom large when Hensarling and Waters assume their posts in January. The two companies, which were seized by the government in 2008, have drawn nearly $190 billion in taxpayer aid since then.
Hensarling favors privatizing the companies, while Waters worries that a smaller government role could choke off mortgage credit for lower-income families.
Given their divergent views, which are evident on other financial regulatory issues as well, it is far from clear how much the committee will be able to accomplish.
"They are both historically seen as very partisan individuals," said Jason Rosenstock, government relations director at consulting group ML Strategies. "The question will be how to define some kind of balance between their partisan backgrounds with their new leadership roles."

Fannie Mae and Freddie Mac were untouched by the Dodd-Frank regulatory overhaul in 2010 as lawmakers, over Republican opposition, decided the time was not ripe to determine their future. But the clock has been ticking.
"Without question, housing and housing finance reform is something that is very close to the legislative hearts of Congresswoman Waters and Congressman Hensarling," said Waters' chief of staff, Mikael Moore. "We believe it is something that has to be paid attention to and focused on."
Fannie Mae and Freddie Mac are the two biggest players in the U.S. mortgage market. To provide a steady stream of funds, they buy mortgages from lenders and either hold them or repackage them as securities, which they sell to investors with a guarantee.
Their footprint grew as private credit evaporated after the housing bubble burst. Now, the government backs about nine out of every 10 new mortgages, whether through Fannie Mae, Freddie Mac or the Federal Housing Administration, a loan insurer.
Economists say shuttering Fannie Mae and Freddie Mac before a replacement is in place would curtail access to home loans dramatically and send the housing market into a downturn.
"The challenge for all parties involved will be providing for the housing needs of low and moderate income Americans," said Scott Talbott, senior vice president for government affairs at the Financial Services Roundtable.
Reform of the current system will impact the financial services sector, with banks, home builders and mortgage brokers all having a stake in the outcome. Lawmakers and administration officials expect a full-scale overhaul of the housing finance system will take years.
Some analysts say that despite major differences, it is possible for Waters and Hensarling to make progress. Last week, they had lunch to map a path forward, and Waters has been holding meetings with the financial sector as well.
"I think they will find a way to get along," said Joseph Engelhard, the senior vice president of Capital Alpha Partners. "I don't think there will be the kinds of sparks flying that people expect."
Even Representative Scott Garrett, a conservative Republican on the committee who strongly opposes any government guarantee in the U.S. mortgage system, expressed optimism.
"We have a whole new environment to work in. And I look forward to working with Maxine," he told Reuters in an interview. "She has been reasonable on other matters and we've worked in a bipartisan manner before."

Housing isn't the only issue where Hensarling and Waters don't see eye-to-eye.
Hensarling has denounced the Dodd-Frank law as helping to codify taxpayer-funded bailouts of large financial institutions and criticized the new Consumer Financial Protection Bureau.
Waters is a big fan of the law and helped champion the creation of the consumer watchdog. She also argued for some stricter provisions that never made it into law, such as a ban on credit default swaps, insurance-like products that can allow investors to bet on the financial health of companies.
The committee is expected to continue its oversight of some of the thornier Dodd-Frank provisions, from derivatives regulations and the CFPB to the Volcker rule, which bans proprietary trading by banks.
There could also be an effort to push through "technical" fixes to Dodd-Frank, such as adding a privacy protection provision so that documents banks hand over the CFPB cannot be released to the public or during litigation.

Before You Go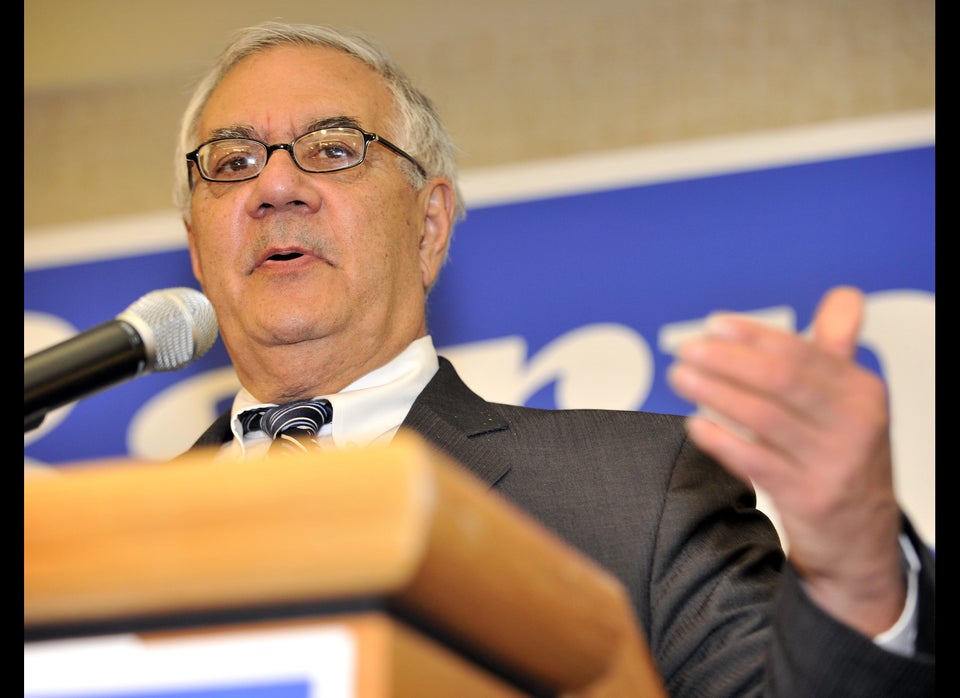 Dodd-Frank Players
Popular in the Community