Jeff Koons is a perfectionist, but a peculiar one. His works range from childish (inflatable pool toys) to X-rated adult (paintings of him having sex with his ex-wife), but all maintain a distinct pop and gloss. Koons' signature sheen is often read as ode to modernity, consumption and pure pleasure -- a type of gluttonous hedonism that is arguably American. Which is why we are looking forward to seeing Koons' nouveau-riche aesthetic juxtaposed with old world Germany in his upcoming concurrent exhibitions at Schirn Kunsthalle and Liebieghaus Skulpturensammlung Frankfurt. One gallery will showcase Koons' paintings and the other gallery his sculptures, which will be placed amongst the Liebieghaus museum's historic architecture and collection.
The Liebieghaus follows European sculpture's evolution from antiquity, combining German and North Italian Renaissance, Baroque, and Rococo styles to create fairy tale architecture that looks like it came out of a children's book. The thread of childhood nostalgia bodes well with Koons's fondness for the past, while the sensual styles of the Renaissance evoke the adult flavor Koons has also come to embody. The many movements and generations will form a dialogue between ancient and modern times, as well as innocence and maturity in the works themselves.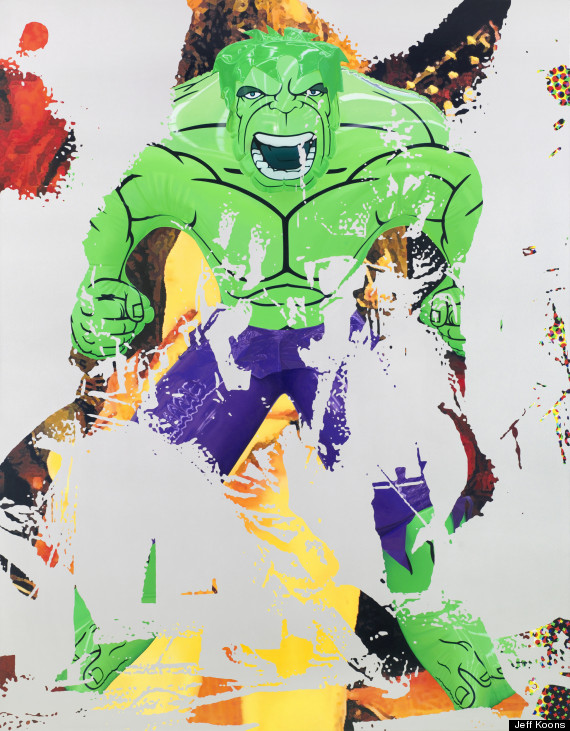 As the exhibition provocatively places shiny gold statues of Michael Jackson next to NeoClassical marble busts, it poses the relationship of high art to low culture, a matter always central to the artist's work. Koons himself is a melting pot of mixed cultural messages, an avid collector of Courbet, Manet, and Magritte, among others. Their influence appears spottily throughout his works, as if he dabbled in their visions for a short while before getting bored and moving on to subjects like balloon animals or the Pink Panther. Koons' work often conflates fascination and boredom, leaving us momentarily surprised, and then deflated. His oeuvre's incredible lightness turns magnificent skill and oftentimes significant subject matter into kind of a bore. But the idea of boredom is where the lasting interest and impact of the work lies.
Although probably most well-known for his sculptures of oversized balloon animals, Koons considers himself foremost a painter. His paintings evoke the hyperrealism of a printed image through a meticulous post-pointilism process. Under the master's watchful eye, assistants partake in a ritual reminiscent of painting-by-numbers. The resulting image does not provide a window unto nature but unto a magazine spread, which to Koons better illustrates origins of his ideas.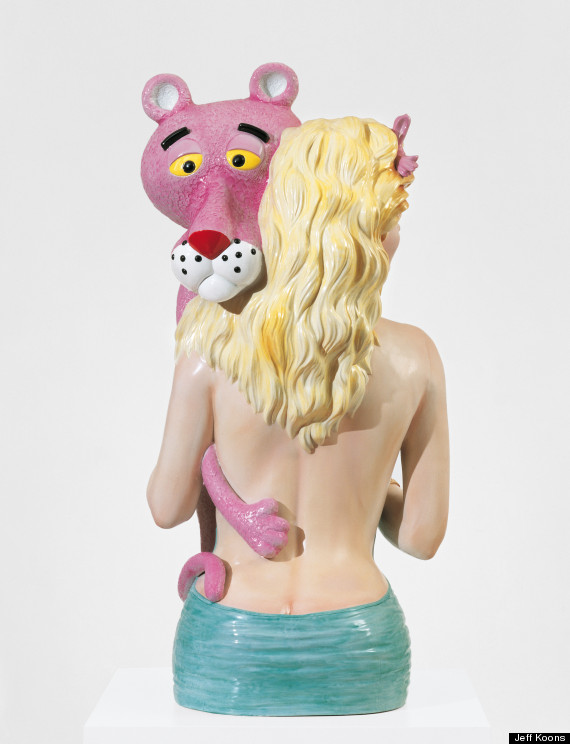 The two German exhibitions feature a delicious combination of inflatable pool toys, forgotten cartoon characters, scantily clad pin-ups, iridescent balloon animals and so much more. Even if you are not a firm believer in the contemporary art powerhouse that is Jeff Koons, we think the opportunity to see MJ and Bubbles up against an ancient bust is too good to pass up. (It is times like these we really wish statues could speak.) Koons' work excels in its ability to eat up the art history canon like a sugary snack and regurgitate it as contemporary art -- part consumer object part historical artifact. In this sense his work is the perfect cap to the historical buildup of these two historic art sites.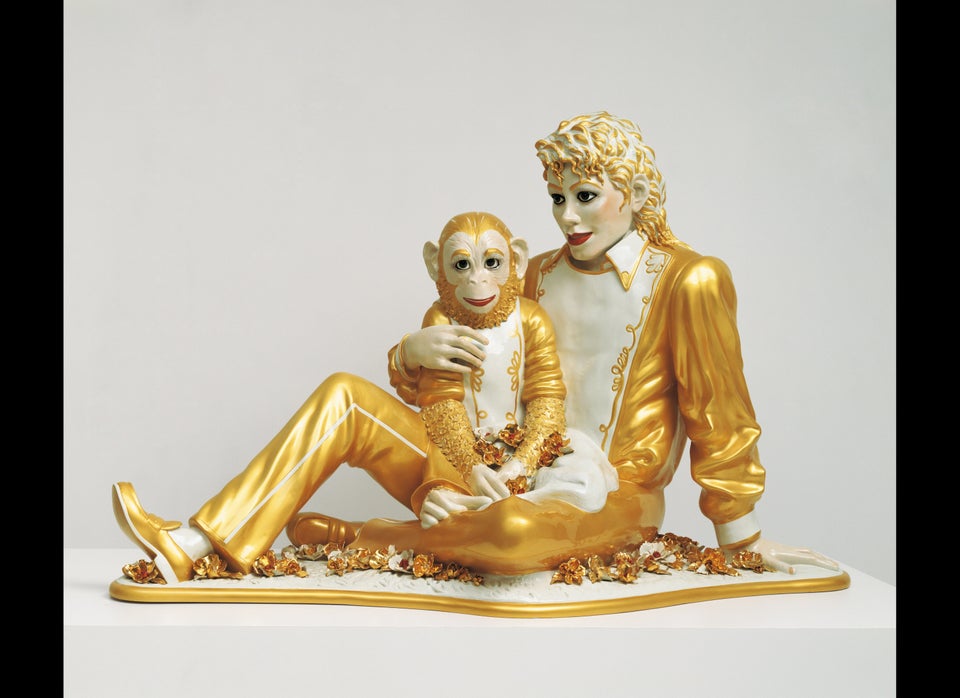 Jeff Koons
Popular in the Community