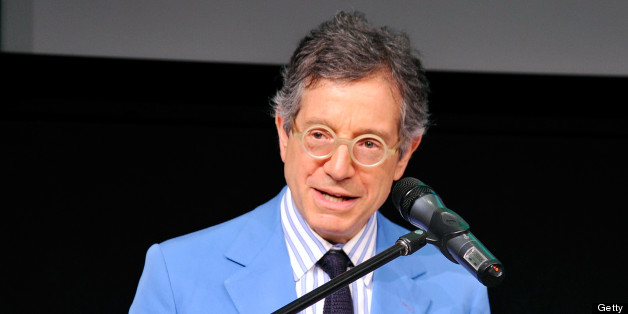 L.A. Weekly's Dennis Romero reported last night that Jeffrey Deitch, the controversial director of Los Angeles' Museum of Contemporary Art, is leaving at the end of the month.
Since joining MOCA in 2010, Deitch has been at the center of a firestorm of controversy, beginning with the dismissal of curator Paul Schimmel and resulting in the departure of every artist on the museum's board.
The popular critique of Deitch's influence on the LA establishment can be summed up in this quote by Carlo McCormick:
"Jeffrey represents a populist streak that many in the art world consider vulgar. He goes for spectacle more than scholarship. They feel he's dumbing down the cultural values of the art world."
Whether the public backlash has anything to do with Deitch's rumored departure, we don't know. When asked to confirm Deitch's decision to leave, MOCA replied in an email to The Huffington Post: "If and when there is news to confirm, will advise."
Yet other sources are speculating that the former New Yorker is planning on bidding farewell to the west coast altogether. Former L.A. Weekly editor Tom Christie wrote on his tumblr that Deitch was on the hunt for both an apartment and a gallery space in the East Village. (His former gallery, Deitch Projects, was previously in SoHo, in case you were curious.)
Christie goes on to claim that MOCA is already searching for a new director, a daunting task considering the museum's taxing last year. Deitch would leave in his wake only two curators on staff and a barrage of economic troubles. "At this point it's about rebuilding the entire institution internally, because it's been so devastated," Gary Garrels, Senior Curator of Painting and Sculpture at SFMOMA told Christie.
It's hard to believe the contentious figure may finally be taking his leave. This may be, as Paddy Johnson said, the "closest the art world gets to having its own coup." In honor of Deitch's potential exodus, we've compiled the bespectacled director's best looks from the past couple years. While his directorial prowess is questionable, the man sure can rock a suit and glasses.
PHOTO GALLERY
The Many Suits Of Jeffrey Deitch
And to relive some of our favorite Deitch-bashing moments, check out the slideshow below. Let us know your thoughts on Deitch's directing chops in the comments.
PHOTO GALLERY
Let's Talk About MOCA
REAL LIFE. REAL NEWS. REAL VOICES.
Help us tell more of the stories that matter from voices that too often remain unheard.