Via Realtor.com: Jennifer Aniston's Los Angeles home has finally hit the open market after laying low for months as a pocket listing. The $42 million mansion is 10,000 square feet and sits on almost an acre of land in the hills above Sunset Boulevard. There are five bedrooms, eight-and-a-half bathrooms, and features include a pool, game room, and a Japanese spa.
The manse was built in 1972 by mid-century modern architect Hal Levitt. In 2006, Aniston purchased the home for $13.5 million and hired designer Stephen Shadley to oversee the millions of dollars in renovations. In Architectural Digest, Shadley recalls that the home was "in rough shape. We essentially tore the house apart and rebuilt it." According to Forbes, her additions include smart house technology, a biometric security system for both her wine cellar and jewelry cabinet, and a "two-in-one kitchen" that hides a professional catering kitchen behind the main one.
Aniston appears to be relocating to New York. HuffPost has the scoop on two West Village apartments she just bought for a combined $7.7 million.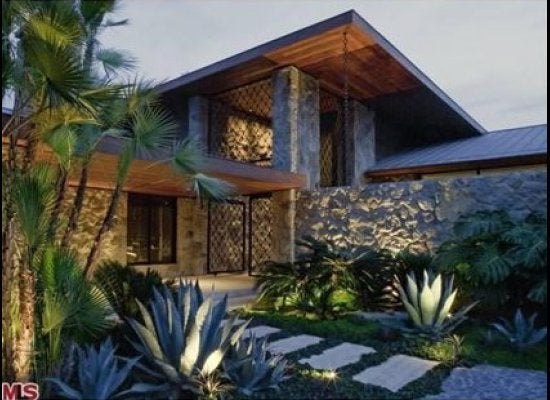 Jennifer Aniston's Home
Popular in the Community