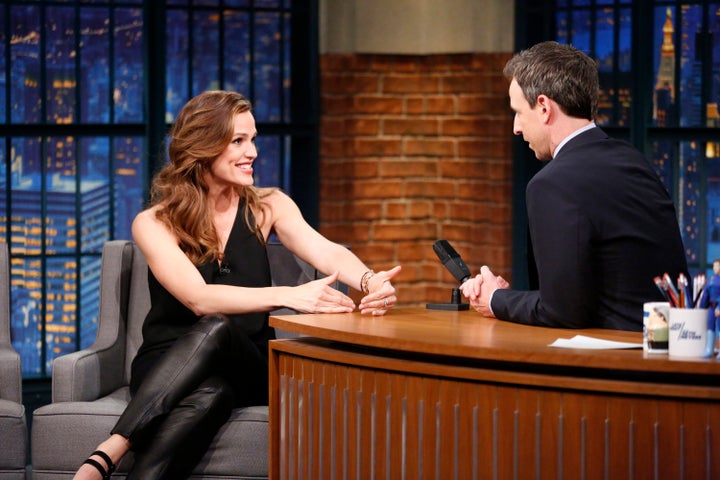 Expectant parents, if you want some honest advice on raising kids, look no further than Jennifer Garner.
During her appearance on "Late Night with Seth Meyers" on Thursday, the "Miracles from Heaven" star kept it real while talking about parenting. Meyers, who will soon welcome his first child with wife Alexi Ashe, asked the mom of three if there was any advice she wishes someone had shared with her before having her first child.
"As much as you think that, 'OK, I'm going to follow what this person says, I'm going to follow what that person says, I'm going to read this book and I'm going to have this birth plan,'" she said. "It's not up to you, dude."
When Meyers asked if she had read books to prepare for becoming a parent, Garner said she had but also offered a different approach. Channeling the kid favorite Disney movie "Frozen," Garner suggested to "let it go."
"I did it all, but it doesn't matter. Let it go, don't worry about it," she said. "You're going to struggle. It's going to suck just like for everyone else."
Before You Go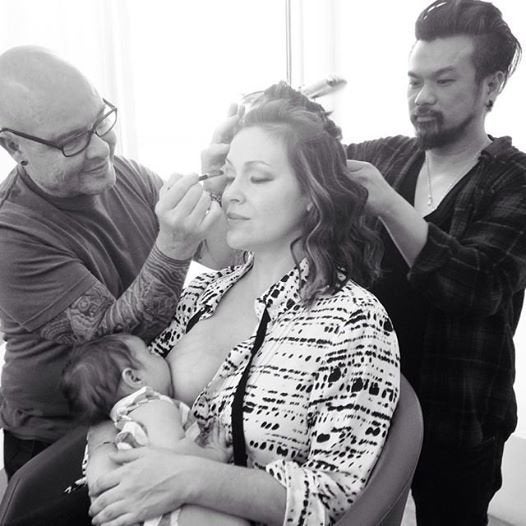 Breastfeeding Moments In Hollywood