Jennifer Granholm electrified the Democratic National Convention crowd Thursday with a bold, energetic, and above all loud speech that took direct aim at Republican nominee Mitt Romney. (Watch above.)
The former Michigan governor hardly seemed to need the microphone in front of her as she shouted her words to a fired-up audience.
"I'm Jennifer Granholm, from the great state of Michigan, where the trees are just the right height," she began, in a reference to one of Mitt Romney's more inexplicable comments from the campaign trail. (Granholm winked after the remark to drive home the point.)
Then she went after Romney's business record. "How did he make that fortune? And at whose expense? You know too often he made it at the expense of middle-class Americans. Year after year, it was profits before people." This, she said, contrasts with President Barack Obama, who "saved more than 1 million American jobs" with the auto rescue.
"But it wasn't just Michigan" that benefited she continued, gaining steam. "In Colorado, the auto rescue saved more than 9,000 jobs! In Virginia, more than 19,000 jobs!"
As the crowd broke into loud cheers, Granholm continued to yell out state job numbers until she arrived at Michigan ("211,000 good-paying, American jobs!") After a few more remarks, and with the crowd in a frenzy, Granholm stepped away from the podium and pumped her fist repeatedly, pro-athlete style.
Before You Go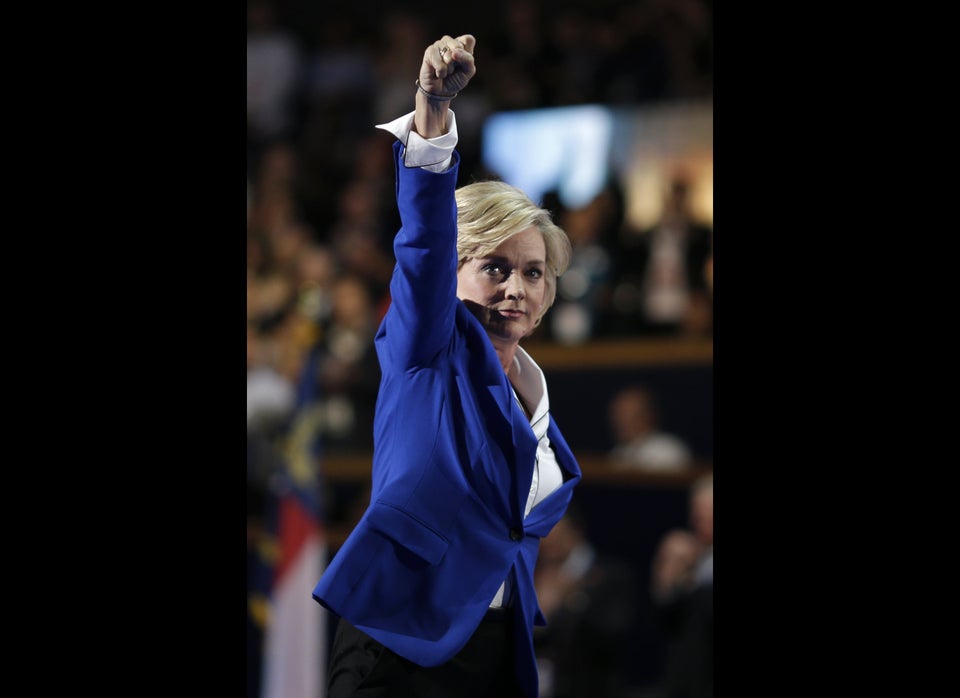 Jennifer Granholm At The DNC
Popular in the Community