The head of the Tennessee legislature is banishing one of the members, state Rep. Jeremy Durham (R), after a state investigation found that he engaged in inappropriate physical conduct with government staffers and "may pose a continuing risk to unsuspecting women."
State House Speaker Beth Harwell (R) has ordered Durham to move out of his current office to a building across the street, which is farther away from lawmakers, lobbyists and interns -- including the people he allegedly harassed -- but still not entirely isolated.
He will also have his access to other legislative areas restricted, and he's barred from any contact with legislative staff or interns -- other than his assistant -- that is not directly related to official business. A source in state government told The Huffington Post that the actions were extremely unusual, and they couldn't remember anything similar happening in recent years.
The decision came in response to an investigation by Attorney General Herbert Slatery (R), whose office interviewed 34 current and former lawmakers, lobbyists, staffers and interns.
According to The Tennessean, Slatery concluded that Durham used his position of power to obtain women's personal contact information under the guise of legislative business. He also "made inappropriate comments of a sexual nature or engaged in inappropriate physical contact with some women" and "attempted to meet the women alone," the investigation revealed.
The attorney general's findings aren't entirely new, but rather official confirmation of what people have been talking about for months.
In January, The Tennessean also reported that three women who worked at the statehouse said they had received inappropriate text messages from Durham in which he asked to meet up with them and for them to send him pictures. Durham told the paper he didn't remember sending the messages.
On Jan. 24, Durham resigned his leadership position as state House majority whip.
A few days later, Lt. Gov. Ron Ramsey (R) called on the House to remove Durham, revealing that Durham also had an affair with another lawmaker.
"Honestly we don't want the press lynching anybody," Ramsey said. "But the press didn't force somebody to send text messages after midnight asking for pictures. The press didn't force somebody to have an affair with another state rep and force them to resign. So on and on and on. I think the evidence is there for this to happen. It's such a huge distraction."
In 2014, his colleagues also questioned his decision to be a character reference for a youth pastor who admitted to statutory rape and possessing child pornography.
The state House could vote to expel Durham, as some women in the state are demanding. This week, about a dozen women blocked Harwell's office and protested the fact that Durham remained in his seat. They then went to Durham's office and left signs that said "resign" on his floor.
"Although I fully support freedom of speech, I'm disappointed that these young liberals would turn a serious matter into political grandstanding and minimize the weight of this important issue for those who have truly been harassed in the workplace," Durham told WKRN-TV in Nashville in response to the protest. "I realize we live in a politically correct society, but making a false accusation when there was never even a complaint filed is extremely unfair."
Durham's attorney, Bill Harbison, told The Tennessean the attorney general's investigation was also "unfair."
"We find it surprising and unfair, frankly, that a report would be released without our having had any opportunity to know what was being investigated or what was being discussed," he said.
Last week, Durham said he will run for re-election and is dedicated to making "conservative voices" heard in Nashville. Durham is expected to face significant opposition for his seat, including from within his own party.
Before You Go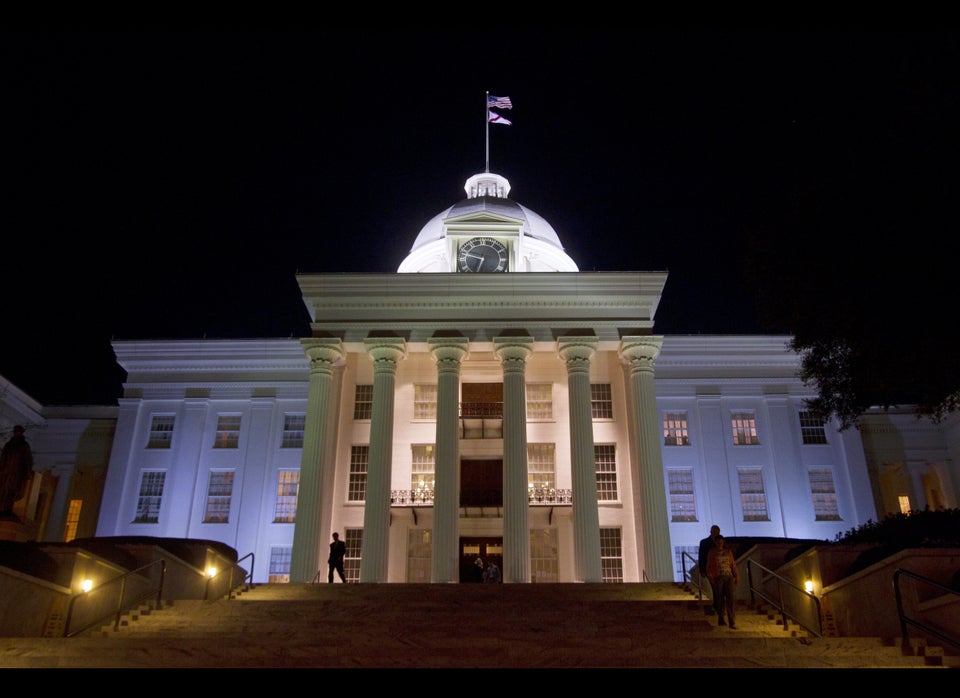 U.S. State Capitol Buildings
Popular in the Community