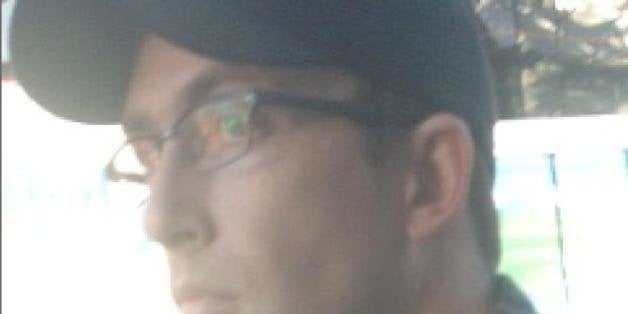 By Ben Fractenberg and Janon Fisher
DOWNTOWN BROOKLYN — The man accused of groping at least three girls in Park Slope and assaulting a police officer was arrested in case of mistaken identity, his lawyer said.
Jesse Dailey, 34, was identified Wednesday night in a police lineup by more than one of his victims, as well as by an undercover officer who said he shoved her to the ground when she asked him for identification, police said.
Galluzzo said that the police lineup identifications of his client by the young girls is tainted because police circulated a sketch based on his ID widely in the media.
"Of course the lineup was tainted by the fact that police publicly released the photo for everyone to see," Galluzzo said. "It safe to say [the girl's parents] watch the news."
He added that Dailey only ran away from the undercover officer who believed he looked like the police sketch in Park Slope because she never identified herself when she grabbed him.
"He thought he was being assaulted by some random scary woman," Galluzzo said at Dailey's hearing. "He shrugged her off and ran."
Park Slope dad Lawrence Abdullah gave chase after seeing the undercover officer pursue Dailey,  thinking that he had robbed her. Dailey showed Abdullah his bag to prove he had not taken anything belonging to the woman and Dailey even gave him his ID to photograph, Galluzzo said.
"He voluntarily let him look through his bag," Galluzzo said.
Dailey was arrested at his Park Slope home Wednesday and charged with molesting two girls, 10 and 11 years old, who were walking together in Park Slope. He was also charged with groping an 11-year-old on 4th Street between Fifth and Sixth avenues in Park Slope.
He was arraigned Thursday on charges of stalking, assault, obstructing government administration, endangering the welfare of a child, forcible touching and sex abuse. A judge released him on $50,000 bond and ordered him not to contact the girls.
Dailey, a tall slim man, shuffled into the courtroom for the hearing in baggy khakis and a a grey sweatshirt, nodding to his girlfriend and others who had come to support him.
Author Jon Katz, who wrote the book about Dailey, said the arrest came as a shock.
"That sure doesn't square with the Jesse I knew," Katz said. "I would certainly describe him as someone who was very cautious about getting in trouble or breaking the law."
The former CBS producer followed Dailey and another high school student from Caldwell, Idaho, to the University of Chicago and chronicled the journey in his 2001 book.
Aside from a 1998 marijuana arrest that his defense lawyer mentioned at the arraignment, Katz said Dailey never had any run-ins with the law.
"There's nothing in his character or language to suggest anything hidden," Katz said.
He said that Dailey had fought very hard to get into the University of Chicago, which he attended on a nearly-full scholarship.
"I just find it unfathomable," Katz said.
Calling all HuffPost superfans!
Sign up for membership to become a founding member and help shape HuffPost's next chapter