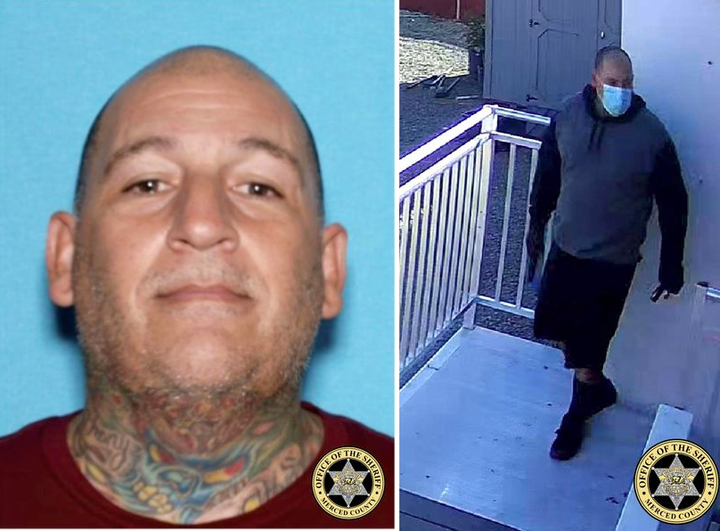 Jesus Manuel Salgado, 48, was arrested Tuesday afternoon after Merced County investigators linked him to Monday's alleged kidnapping of 8-month-old Arrohi Dheri; mother Jasleen Kaur, 27; father Jasdeep Singh, 36; and the child's uncle, Amandeep Singh, 39.
The family was last seen on surveillance footage being forced from a Merced business at gunpoint Monday morning. They remained missing Wednesday.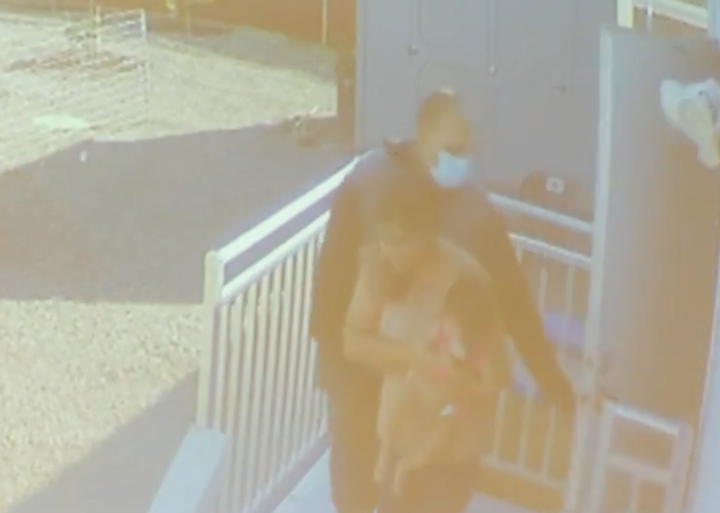 Salgado, who was initially only identified as a person of interest, attempted suicide just before authorities located him. He was last listed as in critical condition and in a medically induced sedation at an area hospital, Merced County Sheriff Vern Warnke said at a press conference Wednesday.
"We're hoping he will cooperate because first and foremost we want the family back," he said. "The doctors know that there's a rush on this."
A motive for the family's alleged kidnapping remains unknown, though Warnke said he suspects that it may be financial. Salgado was convicted in 2005 for theft and false imprisonment, which Warnke noted is different from kidnapping in that the victim was immobilized but not taken to another location. He was paroled in 2015.
Warnke said a hate crime is not suspected at this time.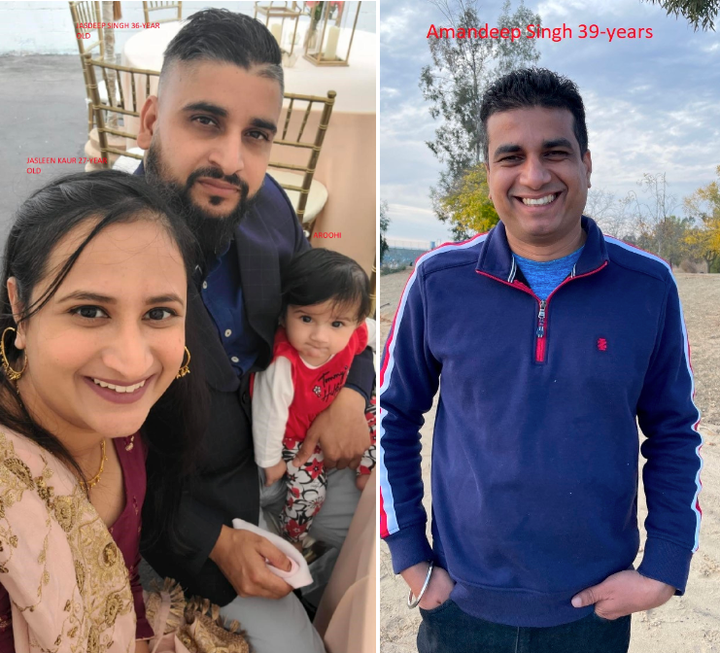 Authorities said Salgado was seen walking up to and entering the business around 9 a.m. Monday and then escorting the family into a black pickup truck that belonged to Amandeep Singh. Jasdeep Singh and Amandeep Singh appeared to have their hands zip-tied behind their backs in the footage shared by the sheriff's office.
Roughly 2 1/2 hours later, Amandeep Singh's truck was found burning in a rural area near the city of Atwater, roughly eight miles northwest of Merced, triggering a missing persons investigation. One of the victims' ATM cards was determined to have been used at a bank in Atwater early Tuesday, authorities said.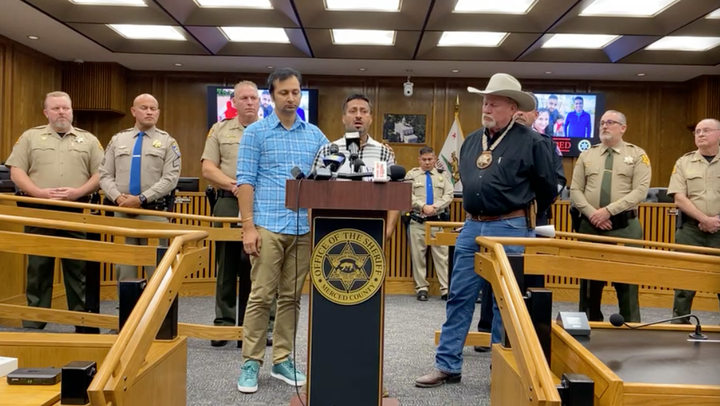 The victims' family issued a plea Wednesday for local businesses to check surveillance footage to see if they may have captured the suspect or their missing family members on camera.
"We are devastated, we are shocked, we are dying every moment, not finding any clues and so if anyone has seen anything ... any small lead could get us to our family," a man identified only as Balwinder said at Wednesday's press conference.
Anyone with information is asked to contact the Merced County Sheriff's Office investigations bureau at 209-385-7445.
Popular in the Community