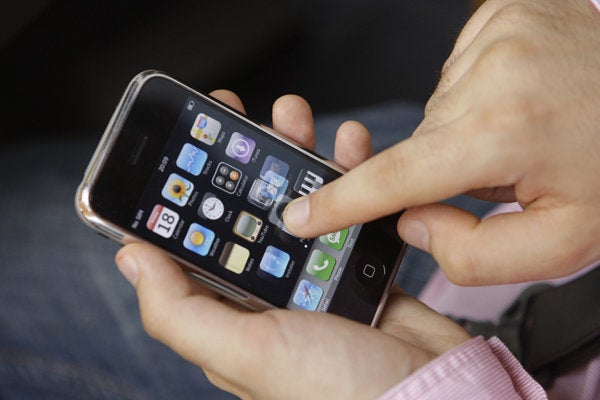 "I just realized that overmyjob isn't the best Twitter name 4 job hunting. Also I should probably shave & put on a shirt for my Facebook pic, eh?" This was the status of someone in my Facebook network just this week. It confirmed for me that there are people who have not yet fully leveraged web 2.0 technology for job searching. In addition, with all these new "verbs" out there I have discovered that people often experience overwhelm when considering all of the current options. Do I "twitter?" Do I "facebook?" Do I "link" on linkedin?
First, let's go over some basic job-hunting statistics. Only 15-20 percent of jobs are found through actual job ads, and 60-70 percent of jobs are found through networking. In this market recruiters are dodging hundreds of resumes for every opening. Only 2-3% of resumes actually get to recruiters after they have gone through database filters at which time they only get about 15 seconds of a recruiters time. Yes, recruiters are receiving hundreds of resumes for a job opening, but in my experience as a Corporate Recruiter, regardless of the market, finding the best talent can still be a challenge.
This sentiment is reiterated by Executive Recruiting expert, Wendy Doulton owner of executive search firm, Katalyst Group, "Great talent is always hard to find -- Every candidate I approach for my searches tells me they are still receiving a high volume of calls from recruiters. In recession type economies being the best at what you do and hiring the best people becomes even more critical!" Even in a market with a plethora of job candidates I have career coaching clients juggling multiple offers and interviews at any given time. Let me spell this out: Network! Network! Network!
When I was recruiting throughout the entertainment industry, I was often dumbfounded by the amount of blank stares I got from executives when I asked, "Who do you know that I should be networking with regarding this opportunity?" Everyone -- unemployed, underemployed, or employed should be networking at all times! If you've waited for your pink slip, it's too late!
Another cold secret from my recruiting background; I don't know why, but even in downturn markets the best candidates tend to be passive. A passive candidate is a candidate that is not actively applying for a position. Web 2.0 technology helps you position yourself as a passive candidate.
The web 2.0 jungle can be daunting, but if you're not using it as a key element of your job search, than consider that search expired, and keep reading....

Career Branding via Social Networking
Well-known examples of social networking sites and career networking sites include, Facebook, and LinkedIn. There are over 200 million active users and counting on Facebook. If Facebook were a country and its members were the citizens, it would be roughly two thirds the size of the United States. These are serious numbers!
Executives (like the one quoted above) find themselves unclear about how to brand themselves in a networking profile. This is important to consider from a social networking and a professional networking perspective. Careerbuilder.com recently released a study indicating that at least 20 percent of employers are now searching job candidate's online networking profiles. In some cases this can inhibit your chances of getting the job. Therefore, make sure your social networking profiles contain employer friendly information. The study also found that 24 percent of hiring managers found content on social networks that helped convince them to hire a candidate.
Avoid including too much personal information in your profile. For instance, although sad, but true, if you are gay or lesbian, depending on your geographic location, industry, and profession you may want to be discerning about when you decide to "come out." Yes, I know, it's the 21st century. Nonetheless, 31 states can still legally discriminate against LGBT people in the workplace. As recently as a couple of months ago I heard a story of someone who was an award-winning sales person at a multi-location spa in Ohio. This person is now in the middle of litigation as a result of being fired after coming out at work as a lesbian. Of course, another way to ensure that you can be comfortable being "out" at work is to be out up front.
If you are a diverse candidate I encourage you to leverage it on your profile. Companies are always trying to increase diversity numbers. So, if you are a member of organizations like "Women in Cable and Television," or "National Black MBA Association," etc. go ahead and announce it on your profile! In places where LGBT people are protected against employment discrimination this is a diverse category that could help your job search. Definitely position yourself as an expert on your profile by having degrees, testimonials, professional affiliations, and any publications listed on your professional profiles.
Sharing actively
A key ingredient of "employment networking" via social sites as opposed to "social networking" is that active participation is critical. The key to success in employment networking is sharing. As a matter of fact, I wouldn't even ask anyone for a favor until you've offered something. A key question you might consider offering to the people in your network is, "How do I know who to refer to you (whether that be a client, customer, potential employee, etc.) You have to share your knowledge, information, and job contacts if you want others to share theirs.
In the web 2.0 jungle the old adage, "It's all about who you know," is no longer true. It is no longer just about who you know. It's also about who they know. Therefore, it is in your best interest to constantly expand your network. For instance, on linkedin.com the more you expand your tier 1 network (the people to whom you are directly connected) the more connections you have to people in 2nd and 3rd tiers. When someone new joins your network, especially, if you think they can help you, reach out to them. Send them a brief communication letting them know that you are glad they are in your network and you are looking forward to getting to know them better and sharing resources online!.

Positioning yourself as an expert with media
Video networking sites like youtube.com and video capability on sites like Myspace and Facebook allow you to position yourself as an expert and clearly express your message in a fun, dynamic way. For instance, if you are a trainer or presenter and you had your last presentation filmed, consider creating a youtube page with some of these video clips. Especially since you can cross-link the page on your other profiles and on your paper resume.
Establish a blog. Make your point of view clear When your message resonates with others there is a good chance they will start subscribing to your blog and you will continue to build your network. This will increase your SEO (Search Engine Optimization).and your status as a passive candidate.
Also, publishing articles online helps to establish you as an expert and makes you accessible to a vast number of people. With websites like www.ezinearticles.com, in a very short period of time you can publish numerous articles. Each article becomes a sales tool in and of itself and helps to make you highly visible as a professional.
How does all of this web 2.0 technology serve your job hunt? One way is that with an expansive network you have a vast pool to dive into when you are looking for a job. I reiterate, it isn't just about who you know, it's also about who the people in your network know. Also, as you become more and more visible as an expert your passive candidate status rises exponentially. This means that recruiters will be seeking you out to offer you your next best opportunity, regardless of the employment statistics.
To receive an alert on Jason's forthcoming e-book Careerscapinginfo@jmannino.com.