In the official Democratic response to President Donald Trump's State of the Union speech, Rep. Joseph Kennedy III (D-Mass.) denounced the Trump administration's policies for "turning American life into a zero-sum game" in which the well-being of some Americans must come at the expense of others.
Speaking to an audience in the auto body shop of a vocational high school in Fall River, Massachusetts, the third-term congressman described the proposition Trump has offered the country as one in which "we can guarantee America's safety if we slash our safety net" and "we can take care of sick kids if we sacrifice Dreamers."
"As if the mechanic in Pittsburgh and the teacher in Tulsa and the day-care worker in Birmingham are somehow bitter rivals rather than mutual casualties of a system forcefully rigged for those at the top," Kennedy said.
Democrats offer a more inclusive vision in which one ordinary American's fortunes do not need to fall in order to make another's rise, he declared.
"We choose both. We fight for both," Kennedy said. "Because the strongest, richest, greatest nation in the world shouldn't leave anyone behind."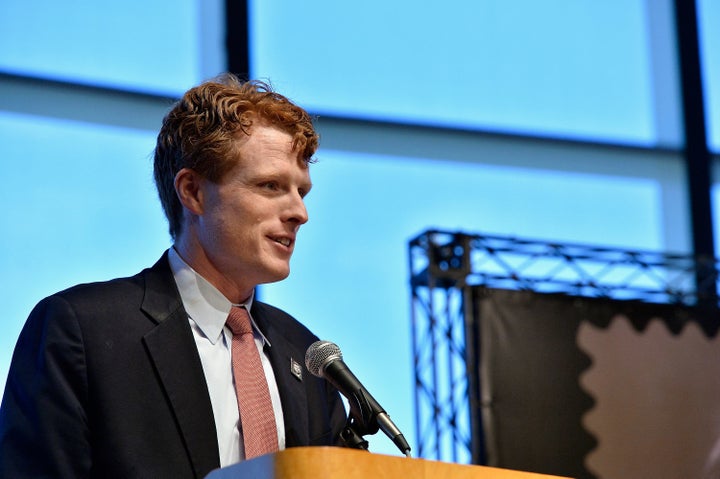 Democratic policies that exemplify those values, according to Kennedy, include a "living wage, paid leave and affordable child care"; a health care system that "offers mercy"; and an "economy strong enough to boast record stock prices and brave enough to admit that top CEOs making 300 times the average worker is not right."
Switching briefly to Spanish, Kennedy addressed Dreamers, as undocumented immigrants who arrived in the U.S. as children are commonly known.
"You are part of our history. We are going to fight for you, and we are not going away," he said.
For the millions of Americans whose primary language is Spanish, however, the Democratic Party offered a separate response. Virginia Del. Elizabeth Guzman, a new progressive state lawmaker and immigrant from Peru, delivered a Spanish-language response at the same time as Kennedy on Spanish-language television.
Kennedy, a 37-year-old former prosecutor and grandson of Sen. Robert F. Kennedy (D-N.Y.), who was assassinated in 1968, is frequently discussed as one of the party's rising stars. He drew particular acclaim for passionate speeches denouncing Republican policies, including an indignant response to the claim by House Speaker Paul Ryan (R-Wis.) that repealing the Affordable Care Act was "an act of mercy."
In selecting Kennedy to deliver the speech, Democratic congressional leaders tapped someone with mainstream liberal credentials who has stopped short of the most ambitious progressive positions and economic populist rhetoric. Kennedy has not signed on to single-payer health care legislation that has the support of a majority of the House Democratic Caucus, and he opposes the legalization of marijuana.
Kennedy's speech reflected the Democratic Party's effort to at once capitalize on Trump's unpopularity and focus on pocketbook issues that it believes will appeal to a broad array of voters.
By attacking Trump for pitting American workers against one another, Kennedy managed to present a progressive economic message that Democrats might deliver under any Republican president.
Still, he made sure to channel the shock of liberals who believe that Trump is a break from American traditions of civility that has given comfort to white supremacists and other extreme groups.
Listing especially upsetting developments during Trump's tenure, Kennedy was sure to include "hatred and supremacy proudly marching in our streets" ― a reference to the white supremacist rally in Charlottesville, Virginia, that Trump refused to condemn unequivocally.
Many Americans, he concluded, have "that nagging, sinking feeling, no matter your political beliefs: This is not right. This is not who we are."
Before You Go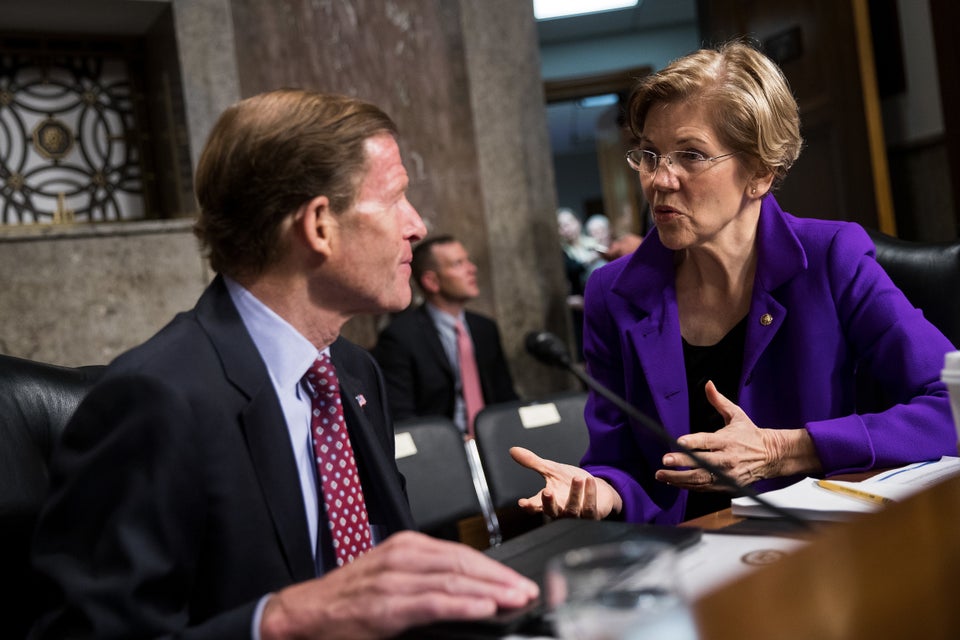 2017 Scenes From Congress & Capitol Hill
Popular in the Community