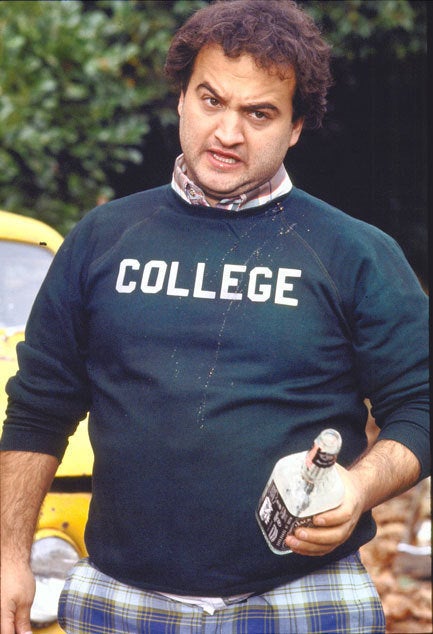 The early days of "Saturday Night Live" stood out in part thanks to its breakout female stars, but according to one of them, behind the scenes, the show did its best to stifle them.
Jane Curtin appeared on "The Oprah Winfrey Show" on Tuesday as part of a panel on women in comedy, sitting alongside Tina Fey and Chevy Chase, among others. Known for her Coneheads sketches and Weekend Update anchoring, Curtin said that the women writers on the show were often unable to contribute their work thanks to sabotage by the show's men. Especially breakout star John Belushi.
"Their battles were constant. They were working against John, who said women are just fundamentally not funny," Curtin said. "So you'd go to a table read, and if a woman writer had written a piece for John, he would not read it in his full voice. He felt as though it was his duty to sabotage pieces written by women."
Fey said that she was indebted to Curtin, and thanks to her, things had changed at "SNL" by the time she got there.
"By the time I got there, in that read-through room... our director was a woman; one of our stage managers was a woman," she said. "The more women that were in the room to laugh at the different pieces, then [the more] people were like, 'Oh, OK, maybe we'll put it on.'"
Popular in the Community