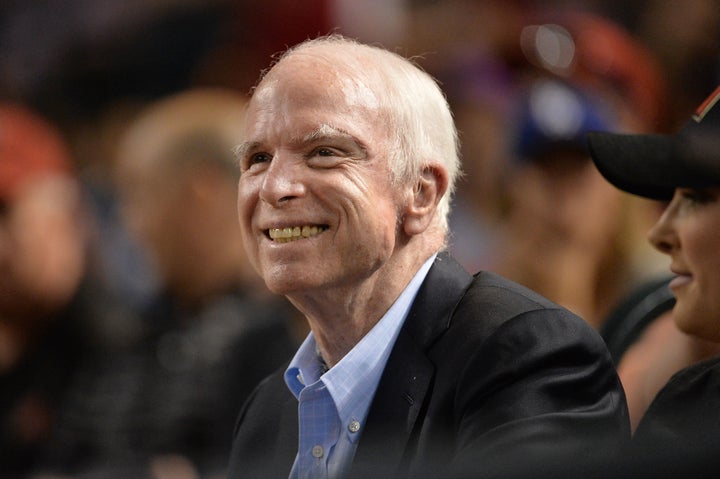 WASHINGTON ― Sen. John McCain (R-Ariz.) cosponsored a new bill Friday that would prevent President Donald Trump from kicking transgender people out of the military.
The bill, which already has bipartisan support, would prohibit the Defense Department from denying transgender service members the ability to reenlist or continue service in the armed forces based on their gender identity. It would also require Defense Secretary James Mattis to complete his review of transgender troops' effect on military readiness by the end of the year and report his results to Congress.
McCain, who chairs the Armed Services Committee, said nobody should be turned away from volunteering to serve their country if they are able to serve.
"When less than one percent of Americans are volunteering to join the military, we should welcome all those who are willing and able to serve our country," he said in a statement. "Any member of the military who meets the medical and readiness standards should be allowed to serve—including those who are transgender."
A White House official did not respond to a request for comment.
Any member of the military who meets the medical and readiness standards should be allowed to serve—including those who are transgender.

Sen. John McCain
The bill comes two months after Trump caught everyone off guard ― including the Pentagon ― by announcing on Twitter that transgender people will no longer be allowed to serve in the U.S. military "in any capacity." He offered no framework for how to carry out such a massive change, and subsequently has left thousands of transgender service members in limbo. He directed Mattis to conduct a review and figure out how to make the shift.
The bill's other sponsors are Sens. Kirsten Gillibrand (D-N.Y.), Susan Collins (R-Maine) and Jack Reed (D-R.I.).
Gillibrand and Collins recently tried to add a similar amendment to the fast-moving defense authorization bill. They had the support of McCain, the bill's author, as well. But Senate Majority Leader Mitch McConnell (R-Ky.) cut off debate on that bill and prevented people from adding amendments. So McCain and the others decided to reintroduce the issue as standalone legislation.
"Despite being denied a vote on my bipartisan amendment to defend our transgender service members, we are not giving up in this fight," Gillibrand said in a statement. "Thousands of brave transgender Americans love our country enough to risk their lives for it, fight for it, and even die for it, and Congress should honor them and let them serve."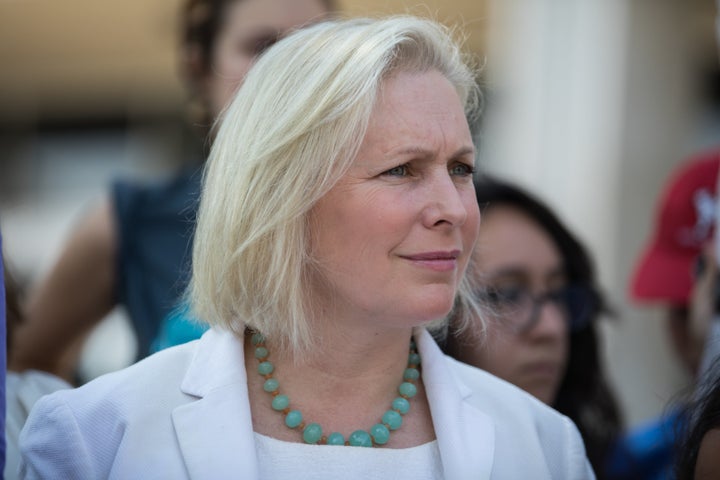 The next step is seeing what other senators sign onto the bill, and whether McConnell is willing to give it a floor vote. The bill still has to go through a committee hearing, but conveniently, it will go through McCain's committee.
Trump has never served. He dodged the draft five times, once arguing he couldn't serve in the U.S. military because of bone spurs in his heels.
REAL LIFE. REAL NEWS. REAL VOICES.
Help us tell more of the stories that matter from voices that too often remain unheard.
BEFORE YOU GO
PHOTO GALLERY
Transgender Military Photo Series by Jeff Sheng