John Oliver's "Last Week Tonight" was off on Sunday, at least on HBO. But there's a new segment online, and it's the complete opposite of the show's usual approach.
Instead of tackling a single topic in depth for 15 minutes, he spent a single minute tackling 15 topics. He managed to cover everything from ostriches to orgies, bagels to banjos.
It's a segment he calls "Shallow Dives" and you can check it out in the clip above.
Related
Before You Go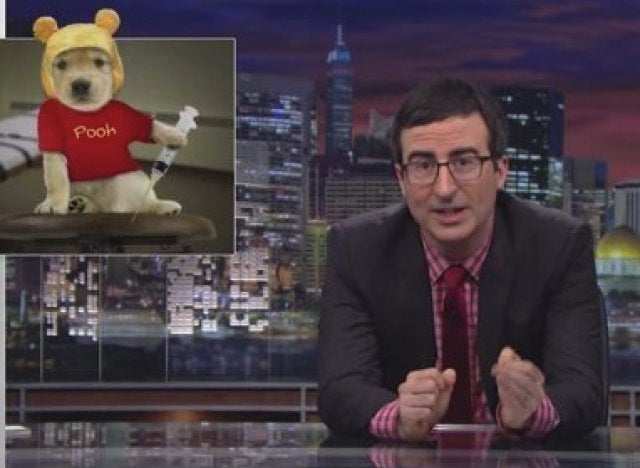 John Oliver's Greatest Takedowns
Popular in the Community