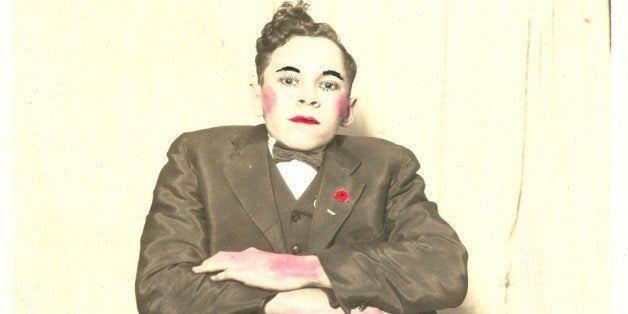 Johnny Eck once walked to the top of the Washington Monument on his hands. He couldn't have done it any other way; he had no legs.
Eck was born in Baltimore in 1911, healthy despite missing the lower half of his body. In 1923 or 1924 -- accounts vary -- he and his twin brother Robert, who was fully developed, were plucked from the audience of a magic show to leave school and join the circus-world themselves.
The plucker, described as "an unsavory manager" who "would plague him for years" in Eck's 1991 Baltimore Sun obituary, nonetheless set the so-called "King of the Freaks" on an irreplicable life path:
"I was a performer, walked a tight rope, worked on trapeze, juggled -- I did everything," Eck recalled in the book, "America's Forgotten Folk Arts."

Eck relished life among society's fringe elements.

"I met hundreds and thousands of people, and none finer than the midgets and the Siamese twins and the caterpillar man and the bearded woman and the human seal with the little flippers for hands. I never asked them any embarrassing questions and they never asked me, and God, it was a great adventure," he told a Baltimore Sun columnist in 1979.

Eck's appearances at the 1931 Canadian National Exhibition led FTC to a role in "Freaks," Tod Browning's controversial film about a loyal clan of deformed circus performers.

Later, Eck appeared briefly in two other Hollywood films and in a dramatic magic act in which he and a cooperative midget portrayed a man sawed in half.
At the end of his film career, Eck and his brother returned to Baltimore, where the two opened a penny arcade and started up a miniature train ride, among other enterprises. Johnny also became an accomplished screen painter (screen painting is a traditional Baltimore folk art; screen windows and doors are painted on the outside, to give residents more privacy).
Some of the never-before-seen objects to be displayed include: Eck's hand-carved and painted Punch and Judy puppets and miniature circus, along with his wood carving tools and paints; his fully functional miniature train; rare press clippings from his personal scrapbooks; several articles of Eck's personal clothing and hats; Eck's steamer trunks, stage props and other objects from his career as a sideshow performer, actor and magician. The exhibition will also highlight others inspired by Eck, including American cartoonist and illustrator Drew Friedman and American cartoonist and musician Robert Crumb (R. Crumb).
In the best sideshow tradition, "The Amazing Johnny Eck" -- which runs from Dec. 13 - March 16, and is curated by the Johnny Eck Museum's founder Jeffrey Pratt Gordon -- is billed as the world's "largest" and "first ever of its size" show about this extraordinary man. Step right up, ladies and gentlemen -- you'll definitely want to see what's inside.
Before You Go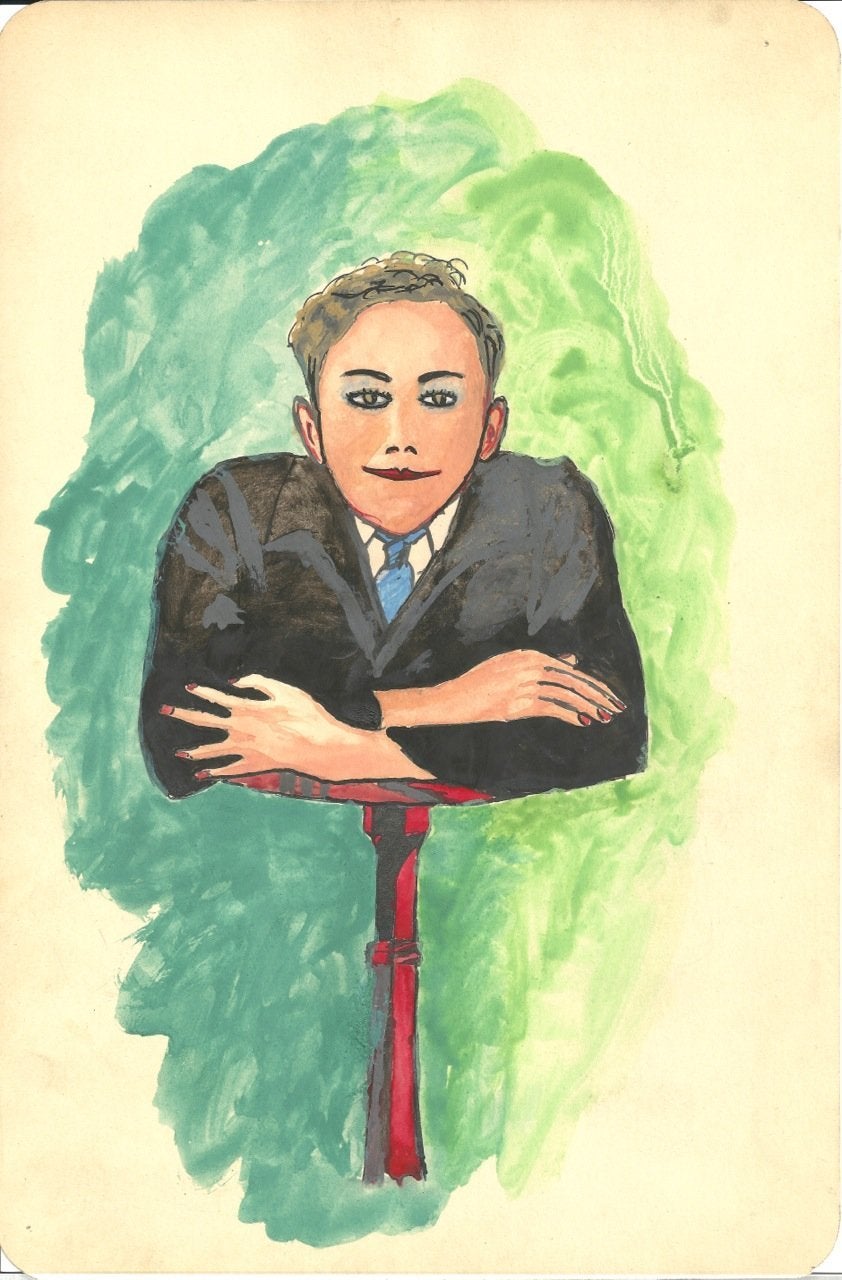 Johnny Eck
Popular in the Community