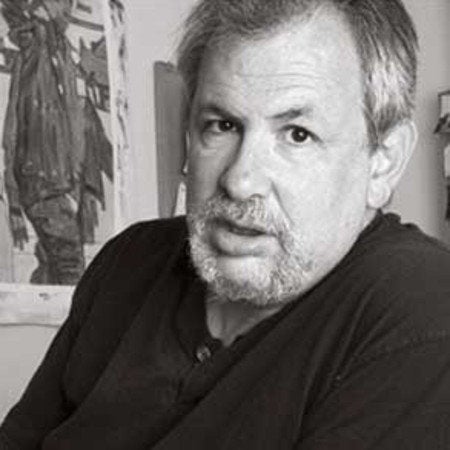 I'm thinking very powerfully today about Jon Kest, who passed away last night after a months-long battle with cancer (and just a month after the heart-rending loss of his daughter Jessie Streich-Kest who was killed during Hurricane Sandy). When I first moved to New York City 20 years ago, one of my first job interviews was with Jon, for a position as an organizer with ACORN. While I didn't wind up in that job, I've been deeply honored to be following Jon's lead in struggles for justice for two decades.
Our hearts go out to Jon's wife Fran Streich, their son Jake Steich-Kest, Jon's brother Steve Kest, and all the Streich and Kest families.
Funeral services will be held on Sunday, December 9, at 10:30 a.m., at the United Federation of Teachers (UFT) at 52 Broadway in Manhattan. A private gathering at the cemetery will follow.
Shiva will take place Sunday, December 9, from 6 to 9 p.m., with a service at 7 p.m. at the Streich-Kest home at 99 Argyle Road between Albemarle and Church.
Donations in Jon's memory can be made to New York Communities for Change, which he served as executive director. While I find it hard to understand this far-too-deep loss, I know that Jon has an extraordinary living memorial in the institutions he established that carry on the struggles for equality and opportunity, including New York Communities for Change, before that ACORN, the Working Families Party, and many others. It is fitting that last week saw the launch of the "Fast Food Forward" campaign -- which Jon envisioned and brought to reality -- in which low-wage fast food workers are organizing for such deeply-deserved better wages and working condition.
Rather than offer more of my own thoughts, I want to post the deeply moving and true remarks that Bob Master made at the New York Communities for Change Gala last week.
By Bob Master, Co-Chair, Working Families Party, Political Director, CWA District 1, and long-time friend of Jon's
At the New York Communities for Change Gala on November 29, 2012
It is truly an honor to have the opportunity to say a few words about our dear friend and brother, Jon Kest.
The truth is, it's a bit surprising that anyone is up here talking about Jon at an event organized by Jon. I'm sure if it were entirely up to him, there'd be no public mention tonight of his accomplishments, his contributions, or his central role in all the work celebrated here -- let alone his lifelong commitment to organizing poor and working people, or his brilliance as an organizer and a leader.
That's just how he is. Always content to be the mastermind behind the scenes, the unnamed architect of the winning strategy, the organizer watching from the back of the room -- taking a few illegible notes in that ubiquitous notebook of his (whatever became of all those notebooks, anyway?).
Who in this room has not called Jon at one time or another -- or a hundred times -- to get advice on how confrontational or accommodating to be at a critical moment in an issue campaign, how to navigate the competing interests of elected officials who might determine its fate, or deciding what message to use to win an electoral campaign? Who among us does not count him as the go-to person when we're in the toughest spot?
Jon has never been one for accolades, or to give public speeches. For his entire adult life, literally for over three and a half decades, he has simply been -- the organizer's organizer.
Well, tonight, as you can see, we refused to let him persuade us once again to remain in the shadows. And tonight is the perfect night to give Jon, at long last, his proper due.
Because ALL of the struggles you have heard about tonight, all of the relationships that are reflected in tonight's roster of speakers and honorees, reflect the creativity, commitment and organizing genius of Jon Kest. Yes, these few minutes are a direct tribute to Jon -- but in truth, all the work that has been featured tonight is a tribute to Jon.
For the past 30 years in New York City, no matter what the issue, Jon Kest has been at the center of almost every battle that mattered to the lives of this city's millions of poor and working people. Whether it was leading squatting campaigns to win affordable housing, winning a referendum to drive Edison Schools -- one of the earliest privatizers -- out of New York, winning living wage and minimum wage increases, fighting to ensure that New York developers must provide affordable housing as the price of building in the city, pressuring banks to end their practice of ripping off low income people by peddling predatory loans, bridging the gap between Occupiers and labor unions and community organizations and now finally, taking on the enormous challenge of organizing hundreds of thousands of low-wage workers into unions -- Jon was at the center of it.
And there is another major political achievement of which Jon was the original author, though few knew this at the time and even fewer remember. The creation of the Working Families Party was Jon's idea -- he convened the very first discussions that led to the formation of the WFP, was present for every important discussion and decision that the Party has made over the last 15 years, and has been a rock-solid ally through thick and thin.
No matter who was mayor -- Koch or Dinkins or Guiliani or Bloomberg -- Jon has been fearless. Opinions may differ on which Mayor disliked ACORN and Brother Kest the most, but being liked was never a priority for Jon (good thing, too). What each Mayor understood and understands still is that ACORN and now NYCC and Brother Kest were resourceful and relentless advocates for the working class and poor.
And of course that resourcefulness and relentless came with a price. A little over three years ago, ACORN was subjected to a vicious Fox News-led assault, aided and abetted by a gutless Congress, for the crime of having registered too many low income people of color to vote during the 2008 election. Foundation funders abandoned ACORN. Only a few organizations -- most especially in New York, the United Federation of Teachers and Michael Mulgrew -- stood by them and helped them rebuild. I watched Jon during those incredibly difficult days when it was never clear how he was going to make the next payroll. Bertha had left for Washington to run the national organization. Jon and a handful of hard core staff had to rebuild almost from scratch.
Look around. See how far they've come. New York Communities for Change, ACORN's successor, is alive and well, and has joined with the Service Employees and the Retail Workers and United New York and Make the Road to mount this city's most important organizing drives in as long as anyone can remember.
None of it would have happened without Jon.
I can't recall a big speech he made. I can't recall an admiring profile in any newspaper. I don't remember any awards ceremonies where somebody important gave him a plaque.
It was just Jon -- tireless hard work, incessant hours on the phone, more text messages and emails than anyone could count, hours upon hours of meetings, a creative genius with a wry and frequently off-color sense of humor and an unwavering commitment to equality and justice, figuring out how to rebuild, how to move forward, how to carry the struggle onwards.
Tonight Jon, our dear friend and brother, you are no longer in the shadows. You are in the spotlight. And you are in our hearts. And we thank you for everything you've done.
Related
Popular in the Community