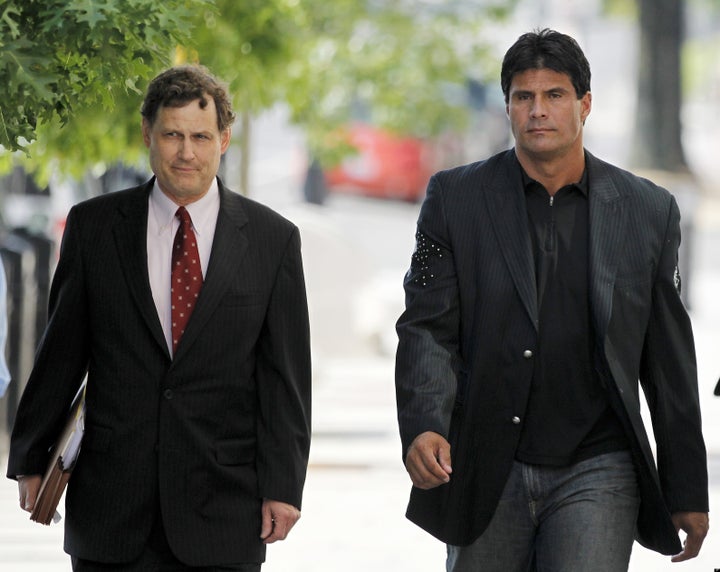 Former baseball slugger Jose Canseco tweeted today that his landlord has evicted him and he needs an attorney.
"I need an attorney pro bono my lanlord evicted me and would not let me take my chandeleers with me, need your help to get them back," he said.
According to TMZ, Canseco was received a note in August telling him to vacate his home in Los Angeles, CA. He had missed two months rent.
That didn't seem to bother him in his debut with the Laredo Broncos on Aug. 16, a small professional team in the United League. Canseco pinch-hit in the sixth inning and hit a home run to left-center field.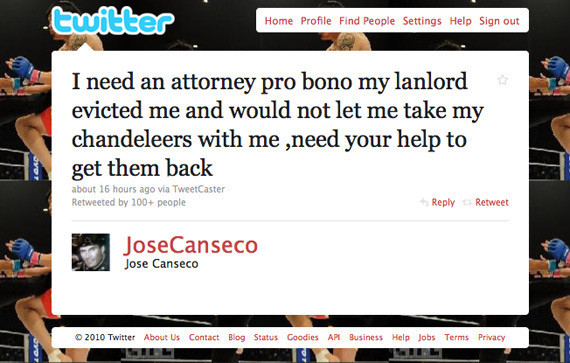 Popular in the Community