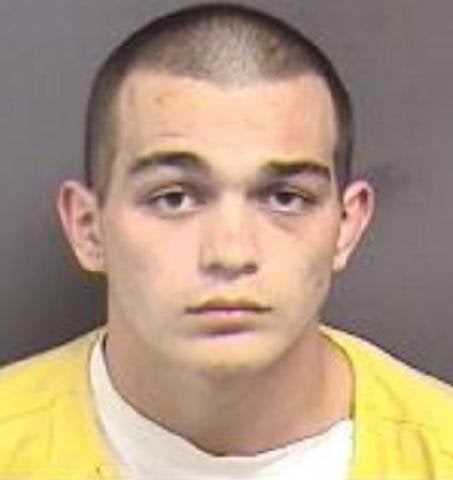 Joseph Nelson, Grand Junction teen that is accused of brutally mutilating his mother's dog and hanging the body from a bridge over the Colorado River, will be prosecuted as an adult, according to the Grand Junction Sentinel. Nelson is currently 18 years old, but when the crime was committed he was only 17.
When the crime was committed back in November 2011, KJCT reported that officers arrived to a nightmarish scene -- the 20-pound mixed-breed dog had been cut along the abdomen exposing it's internal organs, there were multiple lacerations to the neck and body and the dog's left eyeball was laying approximately six feet away from the corpse.
NBC11 reported that Nelson kicked the dog several times, smashed a bike on him, and dragged away the body on the dog's leash. Nelson's friend, who was with him the night of the brutal slaying, said he attempted to stop Nelson, but Nelson attacked him and kicked him in the ribs.
The dog's owner and Nelson's mother, Kathy Nelson, told police she wanted to file charges against her son back in November. He faces charges for two counts of aggravated cruelty to animals and one count of a minor in possession of alcohol. At the time of his arrest, his mother told investigators her son was "heavily involved" in methamphetamines.
Calling all HuffPost superfans!
Sign up for membership to become a founding member and help shape HuffPost's next chapter