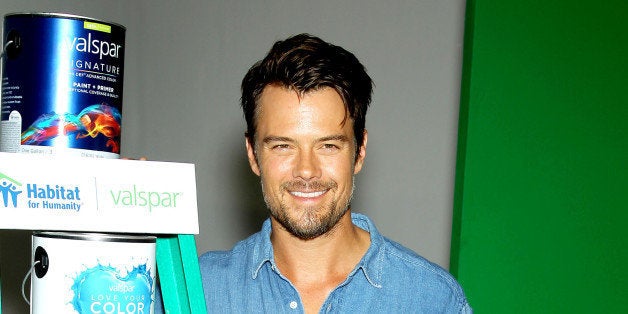 These days, our knowledge of celebrities too often originates with paparazzi images and snarky quotes by anonymous "insiders." After a while, it's easy to forget that stars are real people. That's why HuffPost Celebrity decided to launch its all-new #nofilter quick-fire question-and-answer series. Because how well do you know someone until they've shared their guiltiest pleasures?
While preparing for the arrival of his son with wife Fergie and promoting the upcoming flick "Scenic Route," Josh Duhamel is also lending his time to an important cause. The actor teamed with Habitat for Humanity and Valspar Paint to launch the Valspar Hearts and Hands for Habitat campaign to benefit Habitat for Humanity's Disaster Response program. As part of the initiative, autographed handprints from Duhamel and other celebrities will be auctioned to raise funds for those affected by natural disasters (plus, Valspar will donate $1,000 for each set of prints). The soon-to-be dad spoke with us about his involvement with the project, his thoughts on bizarre baby names and the challenges of parenthood.

Why did you want to work with the Valspar Hearts and Hands for Habitat campaign?
It's something that is important to me personally because of what happened in my hometown [Minot, North Dakota] a couple years ago, when they were hit by this huge flood and I saw firsthand so many friends and family that lost their homes. They were literally devastated by it, including my sister. They lost their house. So it was something that I felt really passionate about, to try and help raise as much money as I could. And when I learned about all the work that Habitat for Humanity's done with Valspar Paint, I just wanted to be involved.
What celebrity's handprint would you like to hang on your wall?
Probably Bette Midler's. I love Bette Midler.
You're about to be a dad. What's your take on unusual baby names, like North West?
They actually stole my name, because I'm from North Dakota and we were going to name the baby North. So thanks, Kanye and Kim. You know what, who cares? It's no one's business what people name their kids. Sometimes they're a little ridiculous, but if anything, it just puts pressure on the kid to live up to that crazy name. So, you have to think about that. Our kid is going to be saddled with enough, we don't want to add to that. But we love the name that we've picked and we think it's going to be perfect for him. And anyone who doesn't like it, too bad.
What's the most daunting aspect of fatherhood?
I'm not worried about the sleepless nights or the crying or anything like that. I know that comes with it. It's when your kid gets hurt, when they bump their heads. When they get their feelings hurt for the first time. You don't want them to go through that, but everyone has to go through that. I think when you love someone that much, you don't want them to feel pain and feel hurt, but that's part of it. And that, to me, is going to be the hardest thing to watch.
How much time do you spend on Twitter?
I spend a fair amount of time on Twitter. Just no longer than four or five hours a day.
What's the dumbest thing you've read about yourself?
There's a lot of silly stuff out there. I've become kind of numb to it, to be honest. And for the most part, people haven't been too mean. And I try not to read anything too much, especially when I know it's bad.
If you could give advice to a younger version of yourself, what would it be?
Not to worry. You're going to be fine. And trust yourself, and trust your abilities.
What's the last song you downloaded?
"Wild for the Night," by A$AP Rocky and Skrillex. This was for a video I was doing for my buddies. I'm so gangster.
What shows are always on your DVR?
"Lockup" on MSNBC, "Family Guy," ESPN "SportsCenter" and "Fashion Police." I'm not even afraid to admit it. At first I was like, "We have to watch this?" And now I'm like, "Oh my God, I can't believe she just said that."
What movie could you watch over and over?
"Dumb and Dumber," no question.
Who's your ideal drinking buddy, living or dead?
Bob Marley, in my opinion, the greatest recording artist of all time. Would he be counted as a drinking buddy?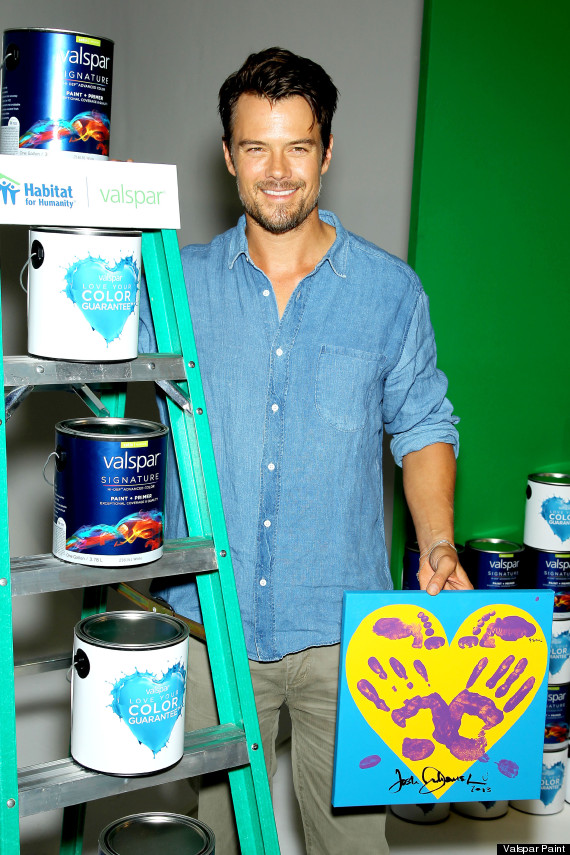 REAL LIFE. REAL NEWS. REAL VOICES.
Help us tell more of the stories that matter from voices that too often remain unheard.
BEFORE YOU GO
PHOTO GALLERY
They said WHAT? #nofilter