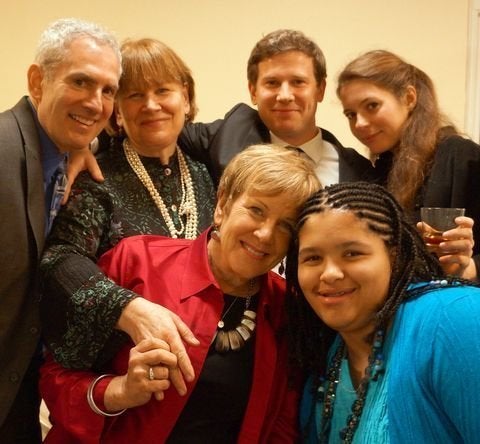 In the fall of 1998, Judy Cockerton's husband handed her a newspaper article about a 5-month-old boy in foster care who had been kidnapped right from his crib -- never to be found. That article became the catalyst for her to sign up to become a foster family.
Within months, she and her husband, along with her son and daughter, then 18 and 12 years old, had taken in two sisters, ages 5 months and 17 months. Some time later, they adopted the younger girl, taking her into their suburban Boston home.
But Cockerton, at the time in her late 40s, thought there must be more she could do to help.
There was one statistic in particular that grabbed her by the ankle and wouldn't let go: every year, 25,000 young Americans "age out" of foster care and are at risk for homelessness, unemployment, incarceration, teen parenting and lives of poverty.
That statistic, and the love she felt for the children in her own home, eventually inspired the former teacher to sell the two Boston-area toy stores she owned in 2001 -- at the age of 51 -- and devote herself full-time to three nonprofits she created with an eye towards creating opportunities for people to support foster care kids even if they don't have the capacity to foster or adopt them.
Those nonprofits include The Treehouse Foundation, a mixed-income, multi-generational housing community in Easthampton, Massachusetts; Sibling Connections, which reunites siblings separated by foster care; and Birdsong Farm, which operates hands-on educational programs for children to develop work skills.
Cockerton has won various awards for her work, notably the 2010 Angel in Adoption award by the Congressional Coalition on Adoption Institute, as well as a $100,000 Purpose Prize for Intergenerational Innovation late last year. Cockerton said she funneled the prize money right back into her nonprofits.
Now in its seventh year, the Purpose Prize is the country's only significant award for social entrepreneurs and other problem-solvers who are 60 and older. It is funded by the John Templeton Foundation and The Atlantic Philanthropies, and is awarded by Encore.org, formerly Civic Ventures, a nonprofit that promotes new careers.
"Judy Cockerton is creating new ways to do old -- and essential -- things. For century upon century grandparents have been the glue in communities, but that role has frayed in contemporary American," said Marc Freedman, founder and CEO of Encore.org. "Cockerton is showing us how we can bring it back, and reweave the social fabric in ways that benefit all generations."
Through it all, Cockerton, now 61, said her overriding aim has been to empower Americans of all ages to step up and be part of a movement to re-envision foster care in America.
"In America, citizens help pay for our child welfare system. Foster care is not a top priority. Therefore, the system is under-resourced," she said. "Couple that with the fact that we hand our nation's most vulnerable children over to a state agency to raise and only pay attention when something goes wrong.
"An overwhelmed and under-resourced child welfare system simply cannot do the job alone," she said. "It requires a fully engaged citizenry."
Cockerton, a bundle of energy who smiles easily, believes that the idea of becoming a foster parent or adopting a child from foster care is too much for most people. And so that's where the Treehouse Foundation she set up in June 2006 -- working together with a private housing developer -- comes in.
At first glance, she said the housing community looks like any typical cul-de-sac, a place where retirees walk dogs as children whiz by on their bikes. But below the surface the neighborhood is a unique one. Since opening, over 100 people ranging in age from 2 weeks to 94 years have lived on Treehouse Circle. Currently, the Treenhouse Community is home to 52 "elders" (aged 55 to 94) and 12 families with 36 children. There are 60 rental homes in total -- 12 townhouses for families who have adopted or are planning to adopt foster children and 48 cottages for people 55 and older committed to supporting the families as "honorary grandparents."
"Families and elders all pay rent for their homes on Treehouse Circle," Cockerton said. "In exchange, they live in a vibrant intentional neighborhood where people invest in one another's lives, support the mission and vision of the Treehouse Community, receive support services from on-site staff and help move children out of foster care so they are never at risk of 'aging out' of foster care alone."
Through the years, Cockerton has no doubt inspired hundreds of people to help foster children. Most recently, Cockerton has launched "The Re-Envisioning Foster Care in America Initiative" to bring together diverse stakeholders in Massachusetts -– from social workers to state officials, families to philanthropists -– to think differently about how to change the foster care system, in part by developing programs that communities across the country can replicate.
"Most Americans think there are only two ways they can support a child placed in foster care: become a foster parent or adopt a child from the child welfare system. This is too much to ask of most people. The result: millions of Americans turn and walk away from the children in their communities who need them the most," she said.
"When I realized this I knew what I had to do: collaborate with outstanding people to create a compelling new menu of engagement options filled with a variety of 'asks' and invite Americans of all ages to become everyday resources to youngsters in their communities," she said. "That's when I began to really re-envision foster care in America."
Related
Before You Go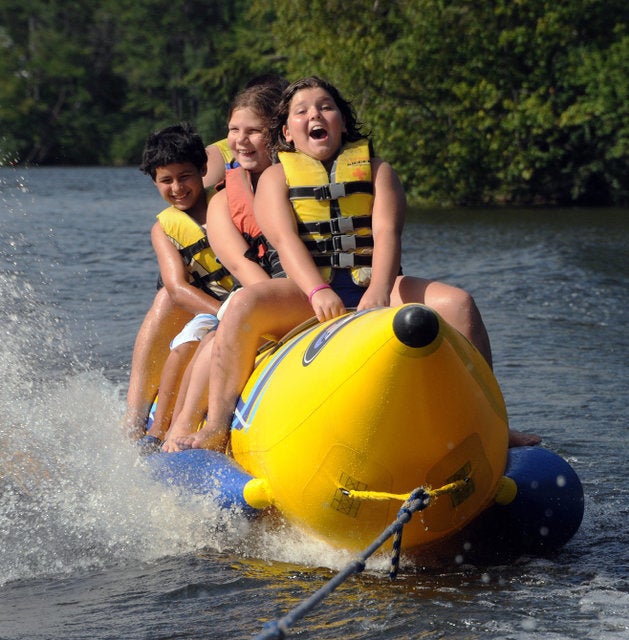 Judy Cockerton Re-Envisions Foster Care
Popular in the Community