Jung Lee, an artist from Seoul, Korea, has recently exhibited a series of gorgeous photographs of light installations that caught our eye. Lee places glowing wordy creations made from neon lighting on empty landscapes, contrasting sentimental phrases with stark layouts of deserted plains or barren snow fields. The resulting photographs look like beautiful album covers or a really creative valentine. Think Dan Flavin meets Sweethearts. We love it.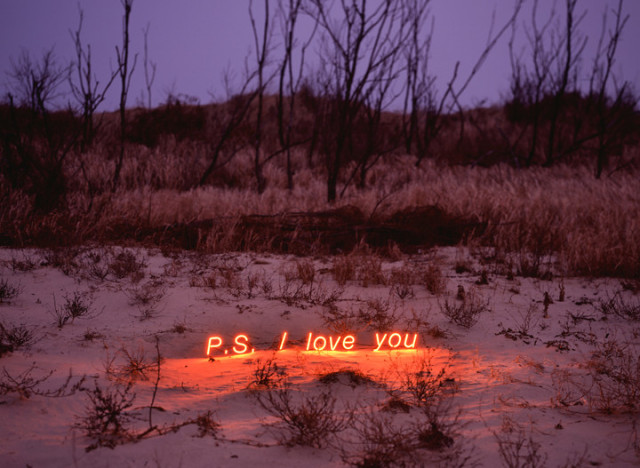 Jung Lee, P.S. I Love You, C-Type Print, 170 x 136 cm, 2011, Courtesy of ONE AND J. Gallery.
In an artist statement at ONE AND J. Gallery, Lee explains how she was influenced by the Roland Barthes essay, A Lover's Discourse, that tells the story of the ineptitudes of people in love. Lee responds to Barthe's character who searches on end for signs that he is in love, imagining sweet nothings as glowing neon city signs that express cliche statements of both happiness and hatred that she had come across in television, movies and on the internet. The deserted locations of the signs and the resounding emptiness of city lights create these beautiful photographic moments.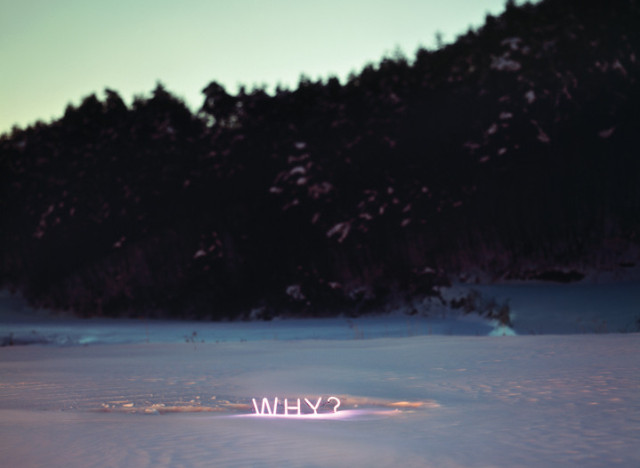 Jung Lee, Why, C-Type Print, 170 x 136 cm, 2010, Courtesy of ONE AND J. Gallery.
Lee was born in 1972 and studied in both London and Seoul. Her work was recently on display at the Hong Kong International Art Fair represented by One and J. Gallery. The artist is also know for other photographic pieces that are less sentimental and more political. For instance, in some of Lee's photographs, she places phrases like "we have nothing to envy" or "paradise on earth" on photographs of the North Korean border.
Scroll down for images of Jung Lee's work and tell us what you think of these neon creations.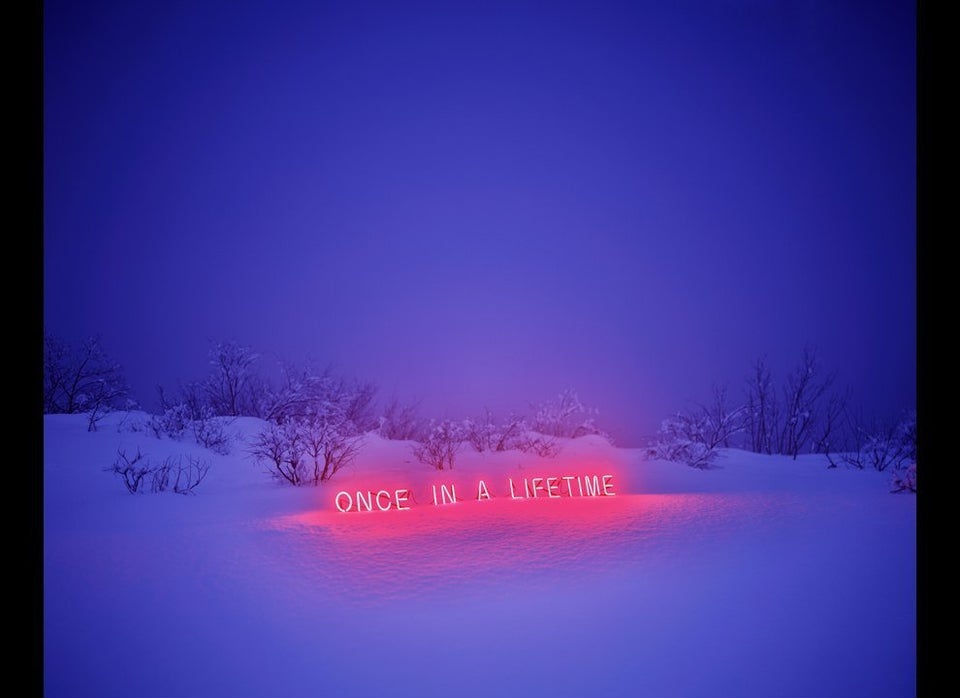 Lee Jung's Neon Text Installations at ONE AND J. Gallery