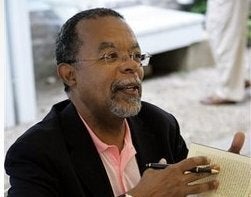 The fallout from the Henry Louis Gates Jr. arrest continues: the Boston Police Department has suspended an officer named Justin Barrett for using a racial slur in reference to the Harvard professor in an email, the AP reports:
After learning of the slur, Commissioner Edward Davis put 36-year-old Justin Barrett on administrative leave pending a termination hearing.

A person with knowledge of the case, speaking on condition of anonymity because the person is not authorized to speak publicly about it, said Barrett, a member of the National Guard, used the racial slur in messages to guardsmen and to The Boston Globe.
The AP omits the phrase Barrett used from its article, but the Boston Globe reports that the phrase was "jungle monkey," and that the officer used it while reacting to the media coverage of the arrest.
Barrett, a 36-year-old who has been on the job for two years, was stripped of his gun and badge yesterday and faces a termination hearing in the next week, said police spokeswoman Elaine Driscoll. He has no previous disciplinary record, she said.
Popular in the Community