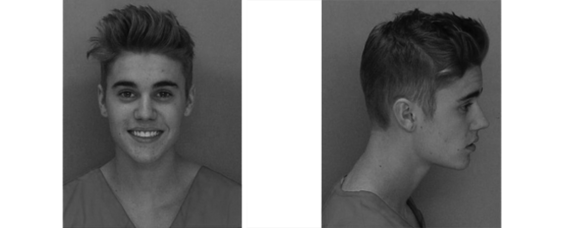 Nineteen-year-old megastar Justin Bieber dominated social media and the news this week following his arrest for allegedly street-racing a yellow Lamborghini in Miami while drunk and high.
Brazen and unnecessary though his alleged escapade undoubtedly was, there's a good argument that he should not be processed as an adult under the law. In fact, Bieber might be just the flashy example we need of a third path in the criminal justice system.
Maybe all of that means that we actually need a three-tiered criminal justice system, one that treats kids and adults in different ways, while also making room for that important middle ground: young adults in their late teens and early twenties.
Consider this: in Florida, because Bieber is 19, he will be processed in the adult criminal justice system. But, had he already been in the custody of the juvenile justice system for a delinquency case, he would be eligible to remain there until he was 21.
Instead, we all stand to gain from a third system geared toward young adults for whom a therapeutic rather than punitive response is likely to be more beneficial to everyone. Florida law already recognizes that someone like Bieber is somewhere between adolescence and adulthood. Successfully intervening with someone like Bieber, already immeasurably influential, could positively affect how we think about young people and crime to the benefit of thousands of others.
So, what would that look like?
Juvenile justice systems were intended to act in loco parentis (in the place of a parent). They are therapeutic in orientation, and the best systems focus on family-based therapies, where parents, siblings, and friends are all incorporated into a home-based process where delinquents learn to make better, more pro-social decisions.
Historically, adult criminal justice systems also had a therapeutic philosophy, but therapy fell out of favor in the 1970s. Today, by and large, the criminal justice system is about punishment, although more rehabilitative approaches are present in recent state reform efforts.
But over the last two decades, some traditional juvenile-oriented practices have crept back into the adult system. In particular, problem-solving courts create a long-term relationship between judge and offender, who engage in an ongoing discussion about the offender's behavior, their success in therapy, and their choices. That is the model for the Young Adult System.
And that model would save society money, prevent crimes, and give young adults like Bieber a chance to break the cycle of crime and delinquency.
REAL LIFE. REAL NEWS. REAL VOICES.
Help us tell more of the stories that matter from voices that too often remain unheard.