 It's stories like this that make you understand why Justin Bieber's fans are so jealous of Selena Gomez.
Fresh from taking a paternity test, the 17-year-old pop star serenaded his 19-year-old girlfriend during Saturday rehearsals for the American Music Awards, reports Us Weekly.
A source told the magazine, Bieber seemed to be in good spirits, at one point even singing a cover of James Brown's "I Feel Good." The couple was "totally adorable," according to the source who spotted Selena and her man snuggling between takes.
Bieber's good mood seems to show he's confident that the DNA he took on Friday, Nov. 18, will prove that he's not the father of Mariah Yeater's 3-month old son. Though the lawsuit was withdrawn by Yeater's legal team, Bieber is determined to put this mess behind him.
"He's ready to take a paternity test, at any moment," Bieber's manager Scooter Braun told "Extra" last week. "We've never even seen the lawsuit, but we're going to just get ahead of this thing and go right after it. I think it's important to hold people accountable for their actions."
Bieber added, "Just because she [made those accusations], we don't want it to seem like it's ok for everyone to just say, like, 'I had Justin's baby or having his baby.'"
At Sunday's AMA show Bieber performed the song "Mistletoe" from his new Christmas album and joined LMFAO for their finale number, donning bright yellow patterned skinny jeans.
Check out Justin and Selena look old Hollywood glamourous at the American Music Awards: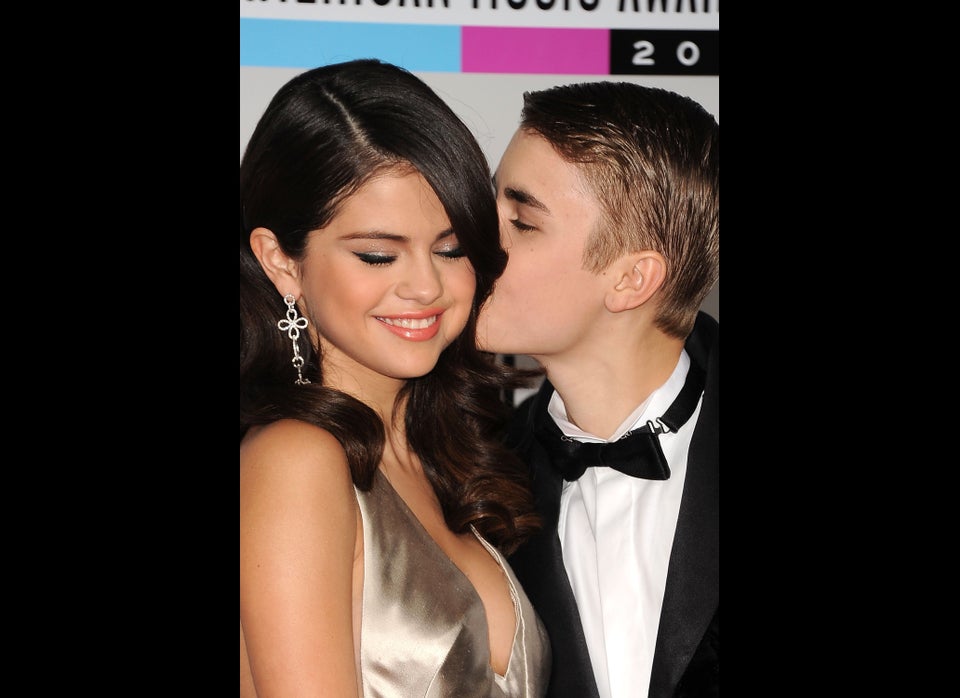 Justin Bieber and Selena Gomez at The American Music Awards