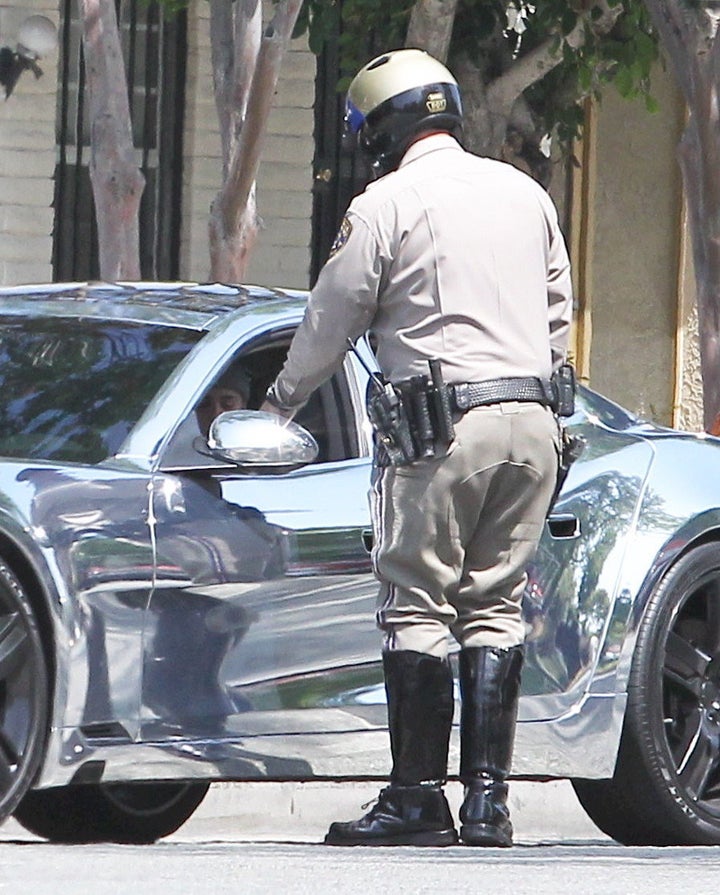 Justin Bieber sure loves the open road. The 18-year-old pop phenom was pulled over on LA's 101 freeway Friday morning for reportedly going over 100 miles per hour, reports CBS2/KCAL9. The star claims to have been in a paparazzi chase on the freeway. Bieber's team said he was going 80 miles per hour.
Regardless of speed, Bieber's $100K hybrid, chromed and super-shiny Fisker Karma has facilitated a very close relationship between him and the California police force. The Biebs was pulled over at least three times just last year: (1) for making an unsafe turn, (2) for cutting off a highway patrolman and (3, our favorite) for just plain looking too young to drive. And yet, for each violation, the star must have turned on the charm because he reportedly drove away with only warnings.
Looks like he wasn't so lucky this time. The LA Times reports that Bieber was cited for driving in a "reckless manner." Given the recent strange story of celeb autographs in exchange for getting off the hook, we can take a guess at what the late Beverly Hills police officer Roy D. Garrett would have asked of Bieber in exchange for no ticket.
For all the Beliebers out there looking to catch a glimpse of the "Boyfriend" singer, he clearly loves the Valley as this is not the first time he's been pulled over in that part of town. Friday, he was given his citation at Vineland Avenue and Ventura Boulevard.

Popular in the Community