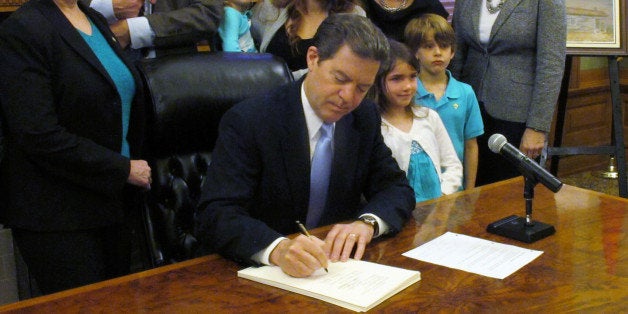 WASHINGTON -- A Kansas judge on Thursday blocked a law that would have effectively banned the majority of second-trimester abortions performed in the state, in a win for reproductive rights advocates less than a week before the law was set to take effect.
The first-in-the-nation law would have banned a process that abortion rights opponents call "dismemberment abortion" and that reproductive health advocates call dilation and evacuation. D&E is the most commonly used procedure in the second trimester. However, since nearly 90 percent of abortions are performed in the first trimester, the ban would have affected only the 8 or 9 percent of abortions performed using the D&E method.
The lawsuit was filed by the Center for Reproductive Rights on the grounds that D&E is the safest, most effective and most efficient surgical method for patients in the second trimester. The suit aimed to have the legislation blocked before it was to take effect on July 1. The order blocking the law, from Shawnee County District Court Judge Larry Hendricks, will stay in effect while he considers the lawsuit further.
Genevieve Scott, a staff attorney with the Center for Reproductive Rights, said her group was "extremely relieved" the judge issued a temporary injunction.
"This is so important for the women of Kansas, since this ban would have required women to go for a more complex procedure with greater risk," she said. "We are excited the judge recognized the likelihood of success that this violates the right to abortion. We think [the injunction] shows that the judge is abiding by Supreme Court precedent that a ban on D&E is unconstitutional."
As the measure was being debated in the Kansas legislature, reproductive rights advocates said the law was a public relations stunt that was using graphic language to turn Americans against abortion. Supporters defended the measure by saying the ban was more humane and would encourage other states to pass similar bans.
"The Act does not preclude access to safe and effective abortions," the state's lawyers wrote in a recent court filing. "Instead, it simply declares one particularly gruesome and medically unnecessary method of abortion to be beyond society's tolerance level."
Drs. Herbert Hodes and Traci Nauser, a father-daughter pair who provide abortions in Kansas, served as the plaintiffs in the suit. They argued that the state's ban on the procedure would force them to choose between providing the safest type of care and putting their patients at risk, saying the law would intrude on the doctor-patient relationship.
"The politicians and their personal or political agendas literally have no business being in that physician-patient process or in our exam rooms," Nauser told The Huffington Post earlier this month. "They're not doctors."

Before You Go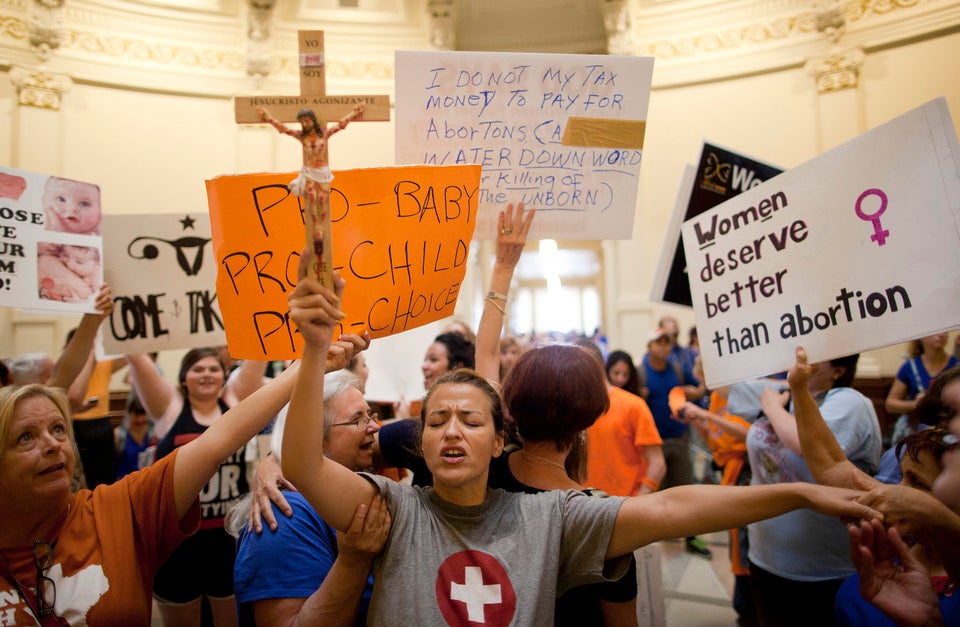 Abortion Protests Around The Nation
Popular in the Community