Imma let you finish but ... Kanye West-inspired desserts are the greatest desserts of all time. At least that's what one ice cream parlor -- NYC-based Morgenstern's Finest Ice Cream -- happens to think.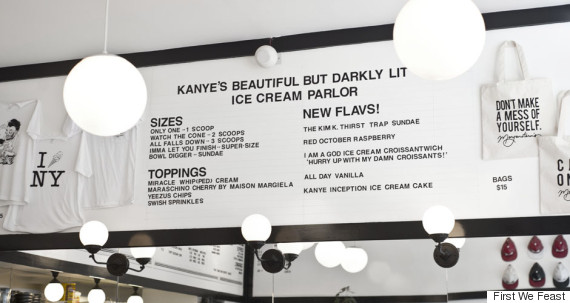 When The Huffington Post spoke with Morgenstern's owner, Nicholas Morgenstern, and First We Feast's Chris Schonberger, the two said that the partnership came about naturally. "Since Morgenstern's already has the G.O.O.D. Music-referencing New God Flow, and we love Nick's ice cream, we figured there'd be no better shop to team up with to bring these flavors to life," said Schonberger.
The Kanye items have kept the shop very busy, as Morgenstern says they've already sold out of the "I Am A God Cream Croissantwich" and the "All Day Vanilla Cake."
Scroll through the menu and descriptions provided by First We Feast below, and see which item would be your favorite.
1. I Am A God Ice Cream Croissantwich
($7)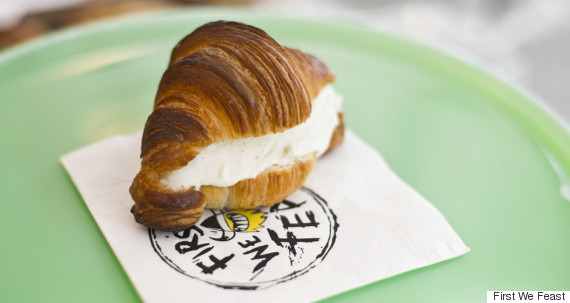 Description: Vanilla ice cream inside a custom-made Arcade Bakery croissant (like any good Yeezy release, there's a limited quantity of these bad boys—get 'em while you can!).
2. Red October Raspberry
(single $4.50, double $6.50)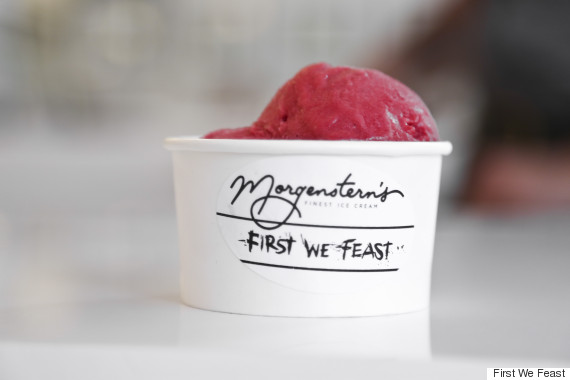 Description: Raspberry sorbet, in honor of Yeezy's favorite frozen treat and his cultish Air Yeezy 2 sneakers.
3. Kim Kardashian Thirst Trap Sundae
($8.50)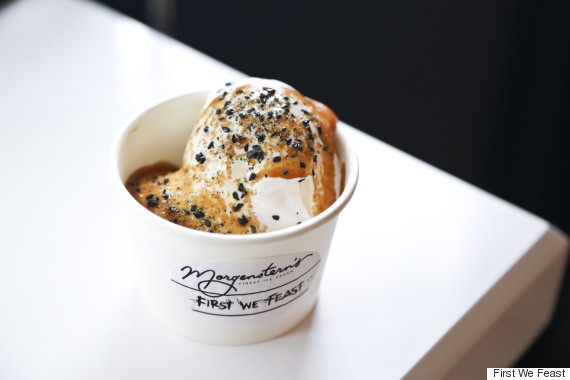 Description: Two scoops of Sesame Caramel Ice Cream with Champagne Caramel Sauce and whipped cream.
4. Bowl Digger
($8.50)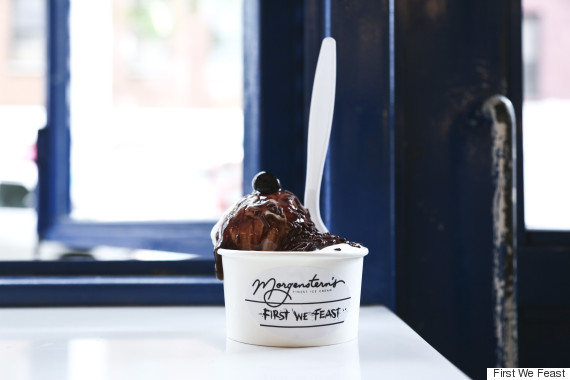 Description: Two scoops of chocolate ice cream with whipped cream, fudge and a cherry.
5. All Day Vanilla Ice Cream Cake
($8 per slice)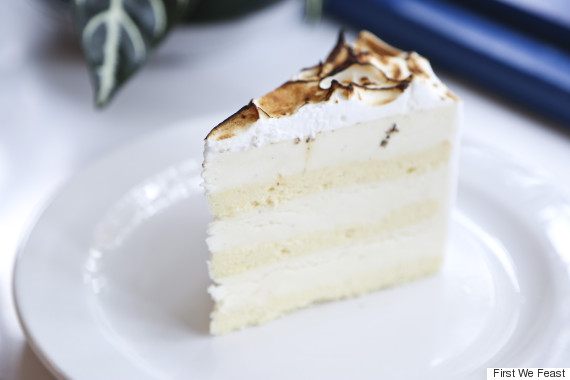 Description: Vanilla cake, vanilla ice cream, vanilla frosting—a new classic that you'll come back to "24-7, 365 days."
Related
Before You Go
Mini Chocolate Stout Brownie Sundae Floats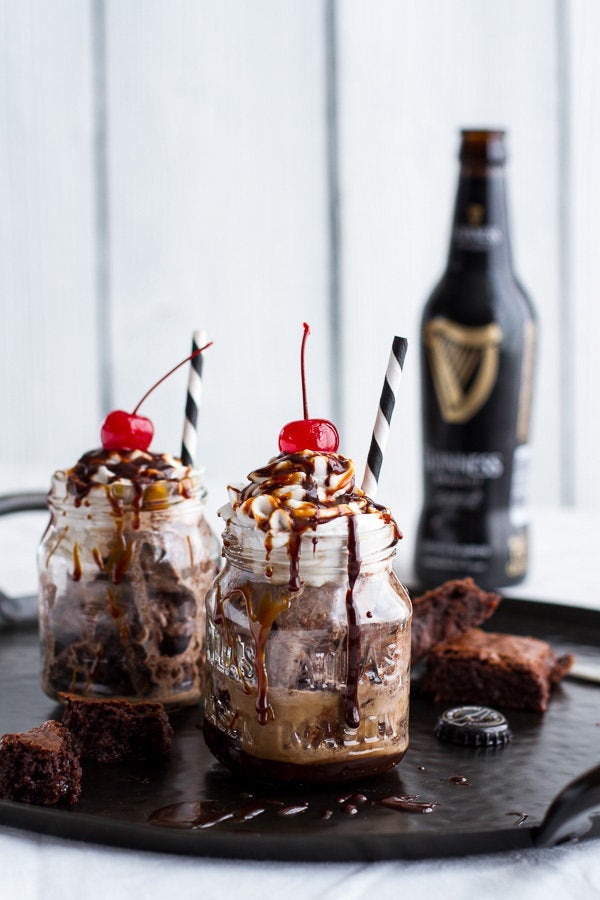 Gin & Tonic Float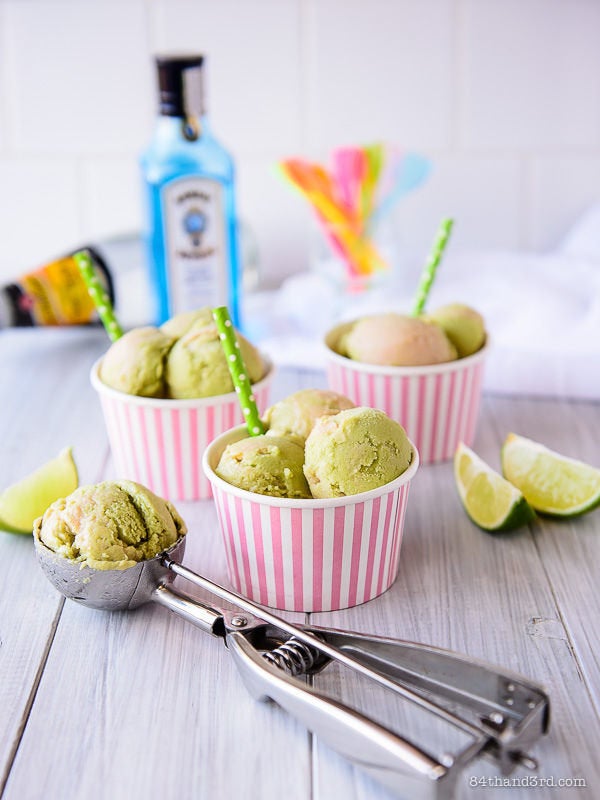 Irish Whiskey Ice Cream with Guinness Float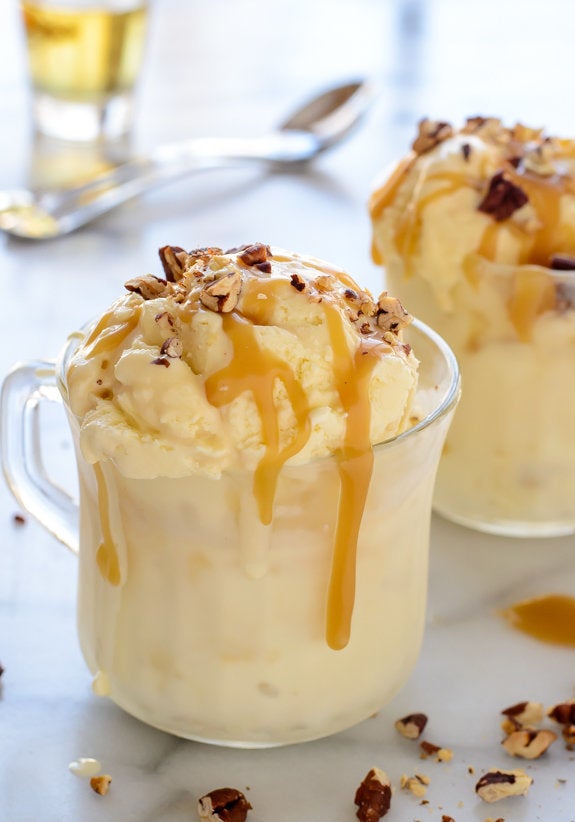 Boozy Cherry-Vanilla Floats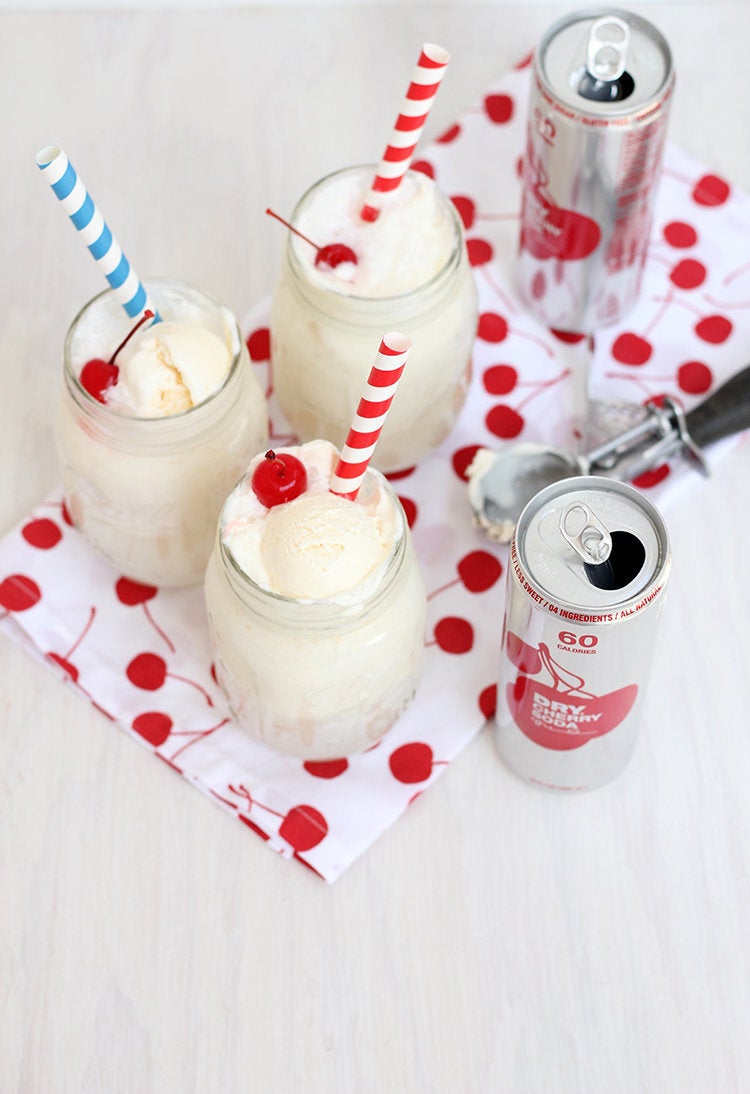 Orange Dreamsicle Floatini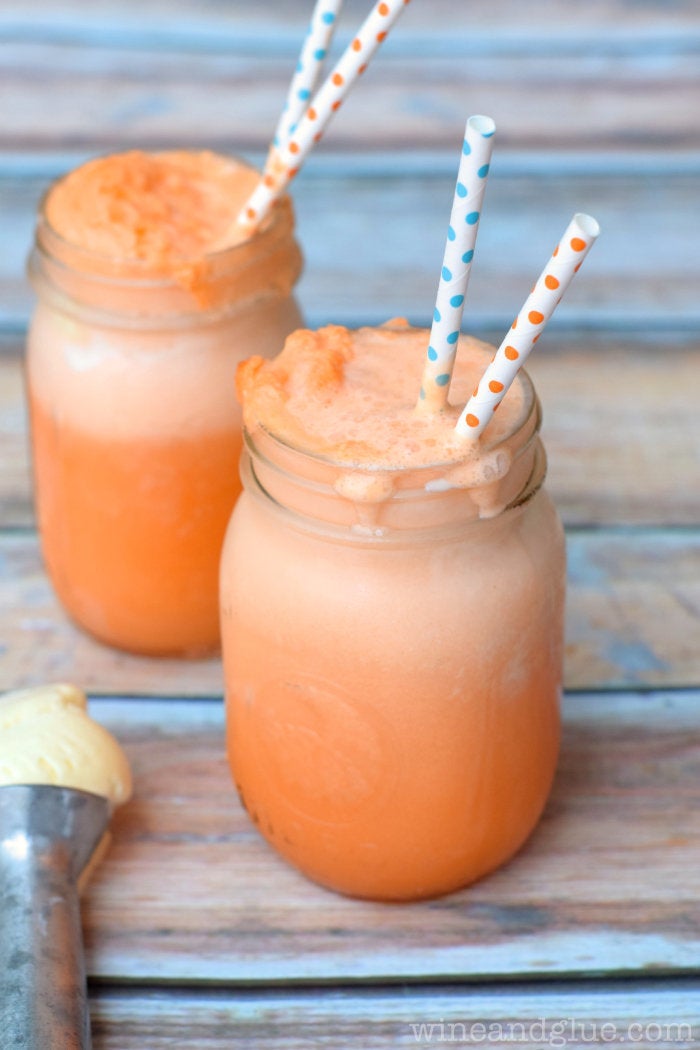 Boozy Biscoff Beer Floats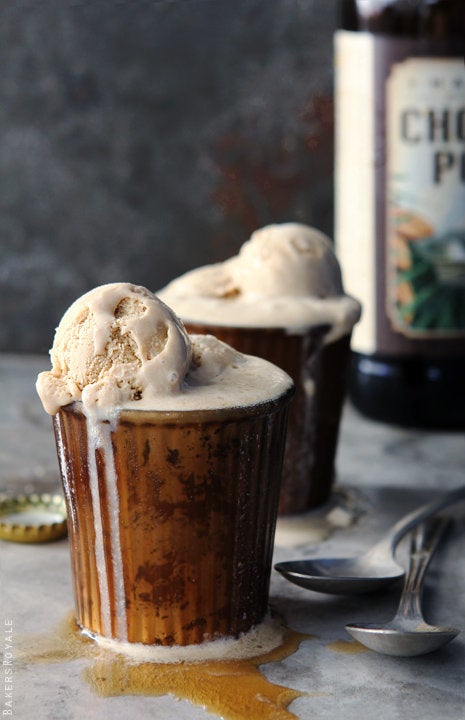 Pimm's Cup Ice Cream Float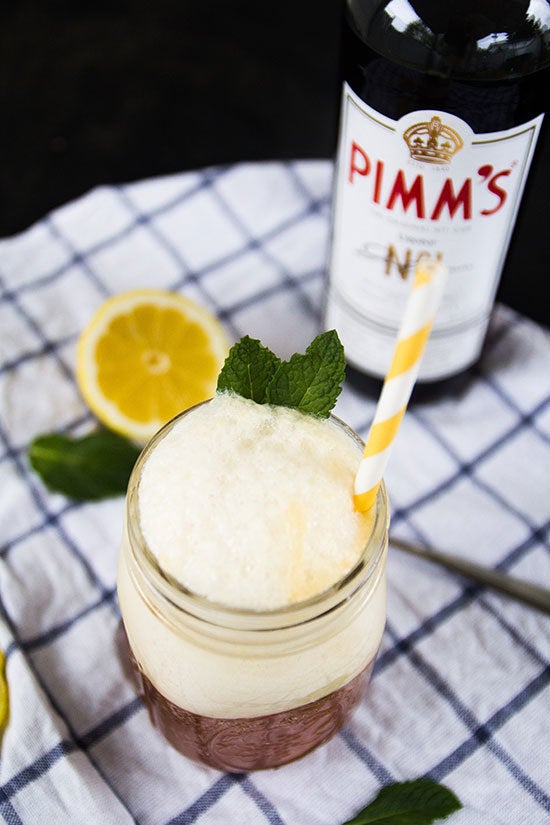 Blackberry Gin Fizz Float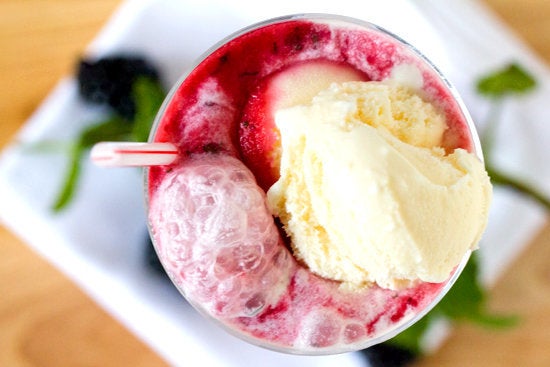 Guinness Extra Stout Floats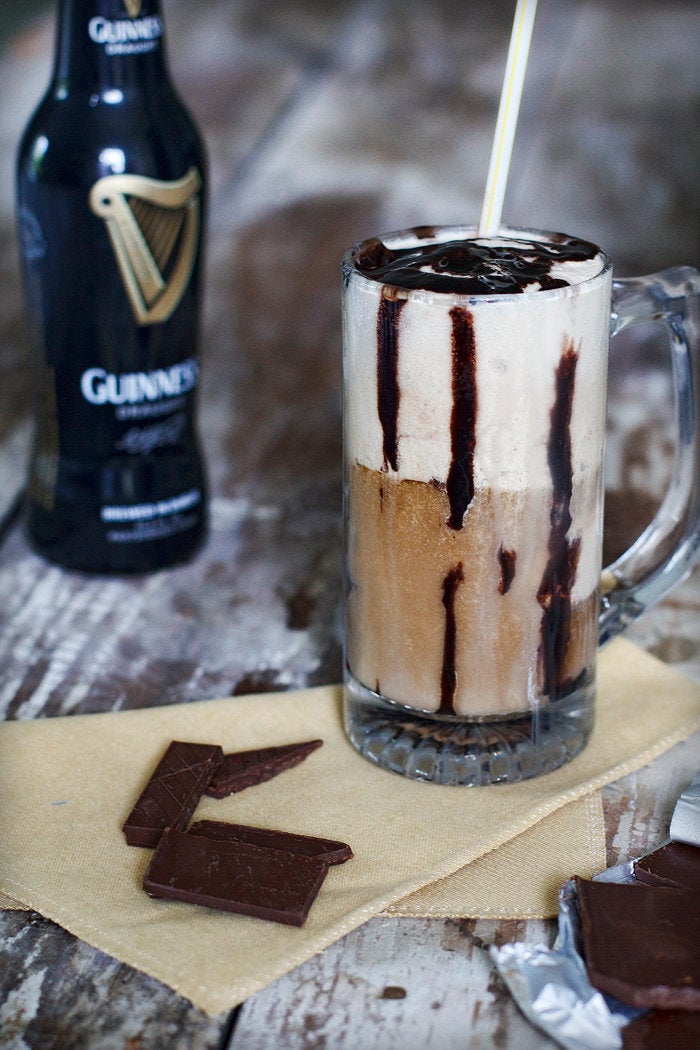 Creamsicle Fanta Floats with Aperol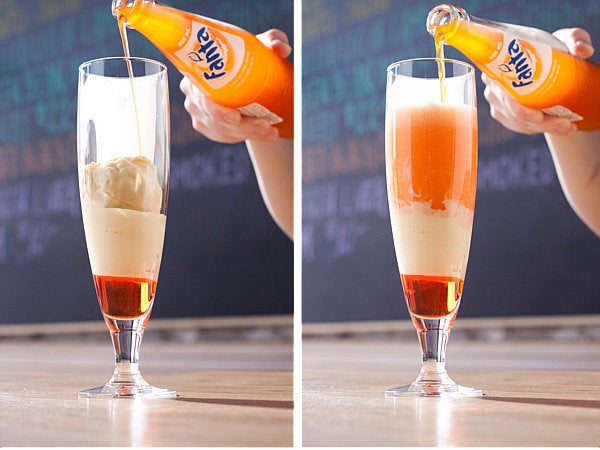 "Dirty Girl Scout" Chocolate Mint Beer Floats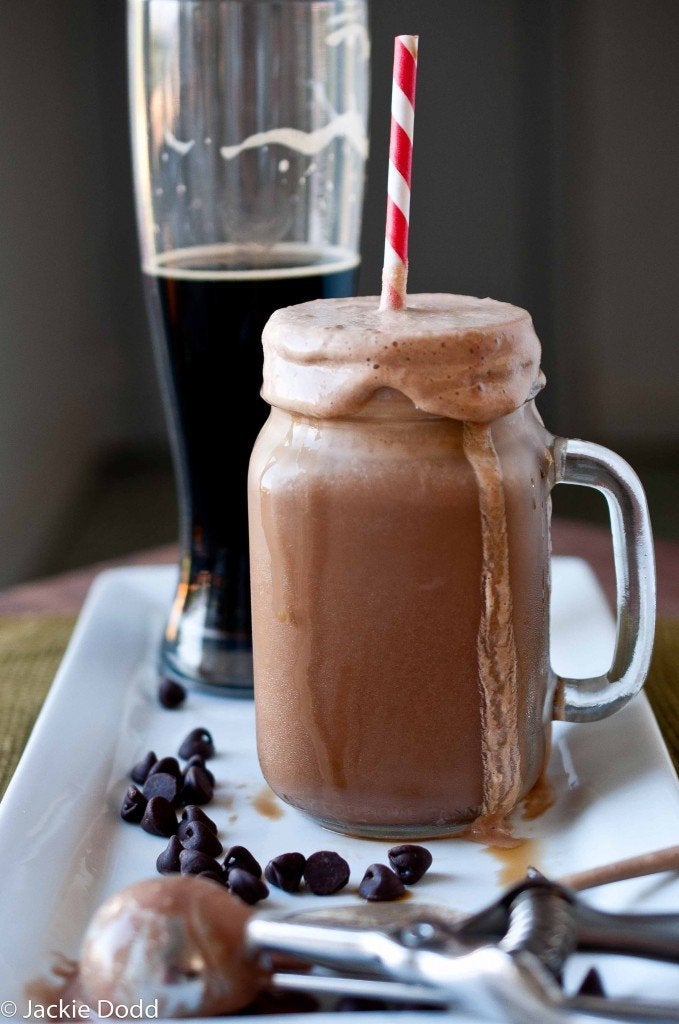 Manhattan Float