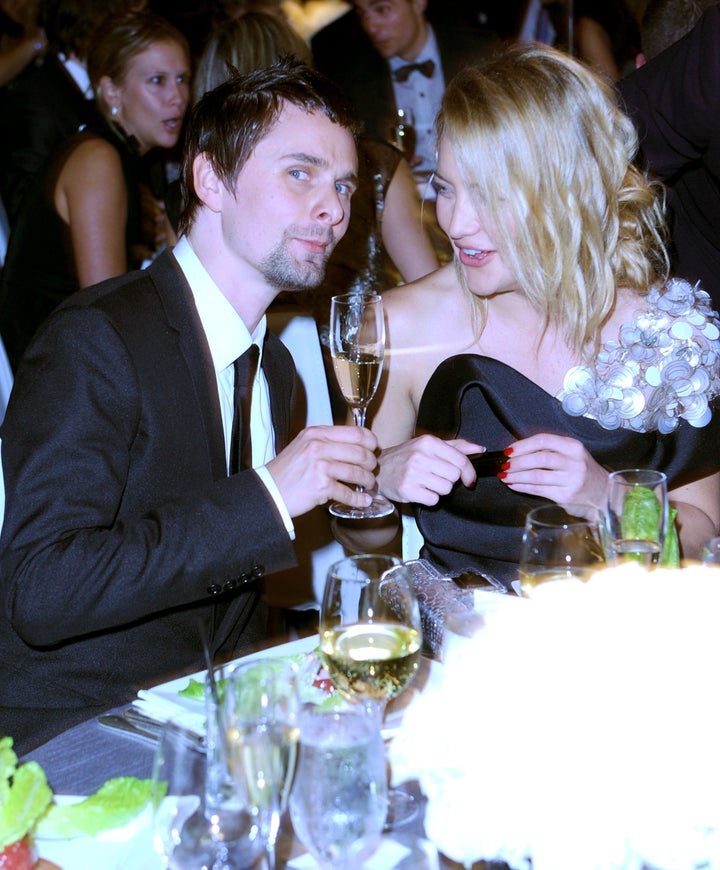 Kate Hudson said on "The Today Show" on Wednesday that she is now engaged to boyfriend and father of her unborn child, Muse rocker Matthew Bellamy.
"It just happened a week ago," Hudson said. "I haven't really announced it. I feel like the announcement feels so silly. I was just waiting for someone to notice."
"You always hear people say, 'I never thought this would be the person I would end up with,' but I don't think you ever really know," Hudson, 31, says in the May issue of InStyle, on newsstands April 22. "I love that Matthew knows how to express himself. He shows his love. He communicates."
This engagement comes after Hudson told Us Weekly that she wasn't necessarily going to tie the knot with Bellamy anytime soon.
"No, no, not that I know of! I don't like putting that sort of pressure on it and I don't feel it necessary to get married," she said. "I am 31, I already have one child, and have had one divorce, so it is not necessarily the golden ticket. I just want to be happy."
Hudson was married previously married to Chris Robinson.
Hudson will next appear in "Something Borrowed," which is, coincidentally, about a party girl who may lose her engagement.
WATCH
: