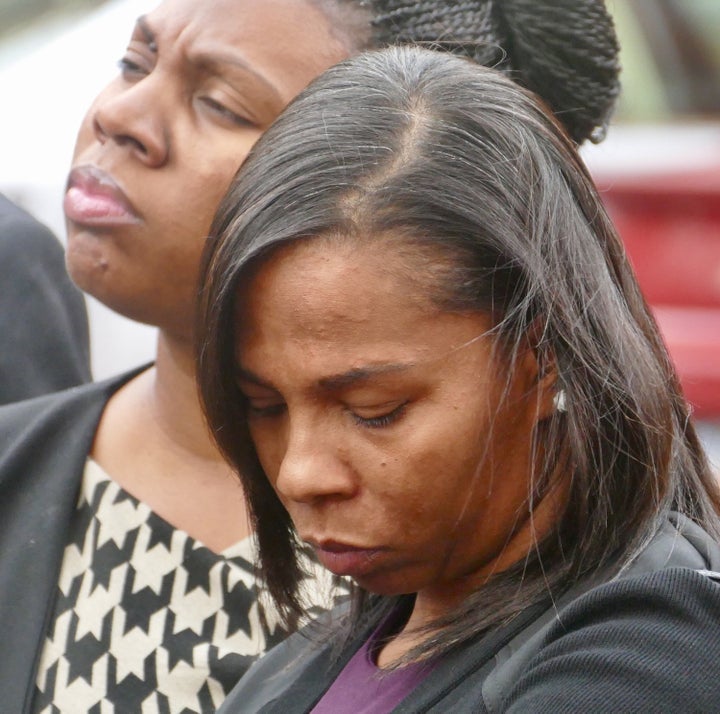 WINSTON-SALEM, N.C. - Less than a year before Keith Scott was shot and killed by a police officer in Charlotte, North Carolina, his wife said in court papers that he had called himself a "killer" and threatened to kill his family with his gun.
Rakeyia Scott sought a domestic violence protective order against her husband on Oct. 5, 2015, in Gaston County, North Carolina, according to a copy of the document posted online by Time Warner Cable News on Tuesday.
She said in a motion for the order of protection that days earlier the father of seven had hit their 8-year-old son in the head and kicked her. On Oct. 4, he threatened to kill them, she said.
"He said he is a 'killer' and we should know that," she said in court documents. In those documents, she said that Keith Scott worked as a security officer at a local mall and carried a 9 mm handgun.
Charlotte police have said that Scott, 43, was armed on Sept. 20 when he was fatally shot by an officer. The incident sparked a week of sometimes violent protests and made North Carolina's largest city the latest flashpoint in the controversy over U.S. police killings of black men.
Rakeyia Scott has said that her husband did not have a weapon at the time, and videos from her and police were inconclusive about whether he was holding anything. State police are investigating the incident.
Revelations about Keith Scott's past mean little in determining whether the police shooting was justified, Justin Bamberg, a lawyer for the family, said in a telephone interview on Tuesday.
"What matters is what happened in those moments leading up to the trigger being pulled," Bamberg said. "Mr. Scott was non-aggressive, had his hands by his side, appeared confused and, at the moment he was shot and killed, he was walking backwards. That's what matters."
Court documents showed that Scott's wife filed a notice of voluntary dismissal for the protective order against her husband on Oct. 16, 2015, saying he was no longer a threat to her or her family.
According to state records and media reports, Keith Scott had a criminal record in North Carolina, South Carolina and Texas, where he was convicted of aggravated assault with a deadly weapon in 2005. He was sentenced to seven years in prison.
Relatives have described him as a family man and a good person. Bamberg said that after Scottwas badly hurt in a motorcycle accident in November 2015, his wife of 20 years nursed him back to health.
"At the time that the shooting incident occurred, he was required to take numerous medications daily for both pain as well as cognitive ability," Bamberg said. "His medication did affect him mentally."
(Reporting by Colleen Jenkins; Editing by Toni Reinhold)
Related
Before You Go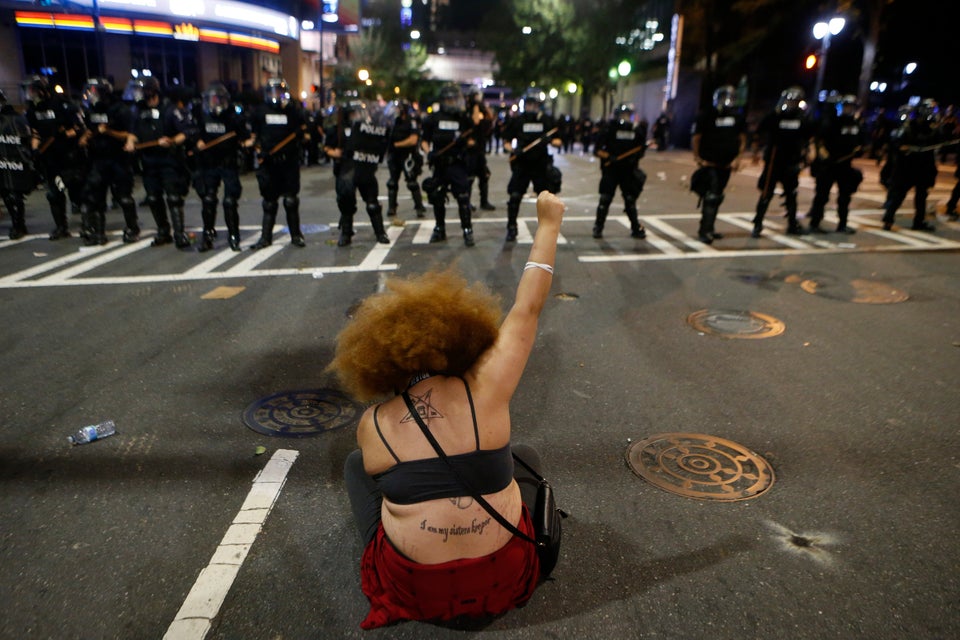 Protests Break Out In Charlotte After Police Shooting
Popular in the Community