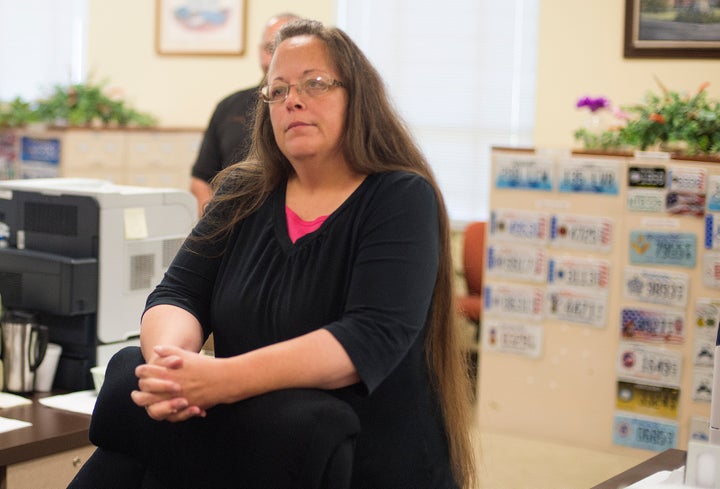 LOUISVILLE, Ky., Sept 7 (Reuters) - Lawyers for jailed Kentucky county clerk Kim Davis said on Monday they had asked an appellate court to force Governor Steve Beshear to let her refuse to issue same-sex marriage licenses based on her religious convictions.
The lawyers sought emergency relief from the 6th Circuit Court of Appeals, asking it to grant Davis an exemption from the "governor's mandate that all county clerks issue marriage licenses," the non-profit legal advocacy group Liberty Counsel, which represents Davis, said in a news release.
"The governor's refusal to take elementary steps to protect religious liberties has now landed Kim Davis in jail," Liberty Counsel founder and chairman Mat Staver said.
The lawyers sought the injunction on the fifth day that Davis, 49, was in jail for contempt of court after defying U.S. District Judge David Bunning's orders to issue licenses to same-sex couples because as an Apostolic Christian she opposes gay marriage.
"As a prisoner of her conscience, Davis continues to request a simple accommodation and exemption from Governor Beshear, who is overseeing Kentucky marriage policy," said the emergency request for an injunction.
Outside Carter County Detention Center in Grayson, where Davis was being held, about 150 supporters gathered, local media reported. On Tuesday, Republican president hopeful Mike Huckabee was expected to hold a rally in support of Davis outside the jail.
A group of about 30 demonstrators descended on Bunning's neighborhood in a Cincinnati suburb in northern Kentucky to pass out fliers in support of Davis, said Lieutenant Casey Kilgore of the Fort Thomas Police Department.
"(We're) encouraging all the neighbors to pray for David Bunning to let Kim Davis go," protest organizer Cal Zastrow said.
The exemption would cover all marriage licenses. The lawyers in their court filings on Monday referred to some of the options they have suggested other than mandating the clerk's name on all marriage licenses. They ranged from having the county judge executive issue the licenses to allowing a deputy clerk to issue them devoid of Davis's name or authority as Rowan County Clerk. (Reporting by Steve Bittenbender; Editing by Barbara Goldberg and Cynthia Osterman)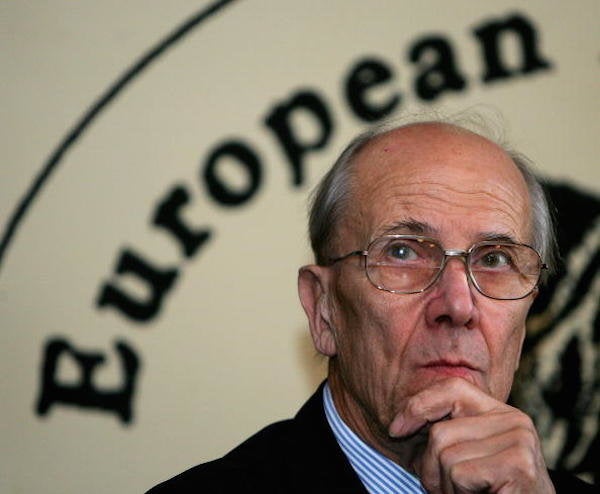 11 People Who Are Totally Overreacting About Gay Marriage
Popular in the Community