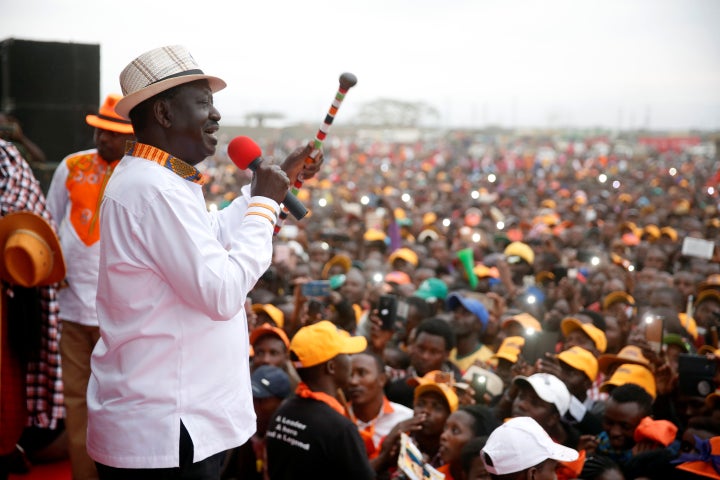 NAIROBI, Kenya — A win by opposition leader Raila Odinga in Kenya's election Tuesday would fulfill the deep yearning for change that the vast majority of Kenyans have repeatedly expressed. The current administration has lost the confidence of Kenyans, especially young people. It also seems to have been working behind the scenes to undermine the election itself.
Chris Msando was the electoral commission's chief technology manager and was supposed to help monitor the presidential vote Tuesday. But just over a week ago, the main opposition alliance announced it had "concrete evidence" that the ruling party planned to rig the election. The next day, Msando's brutally tortured dead body was discovered on the outskirts of Nairobi. Scratches and cuts covered his hands and back. "There was no doubt that he was tortured and murdered," Wafula Chebukati, the electoral commission's head, said of his fallen colleague. His death sparked fears of election rigging and of political violence erupting on the eve of one of the country's most divisive elections in recent memory.
The United States and the United Kingdom quickly issued a joint statement but did not explicitly condemn the murder. But what rattled independent observers the most was this line in the statement: "We welcome the Government of Kenya's commitment to investigating the murder." Many of my colleagues and I believe the government is the principal suspect in Msando's killing. Not surprisingly, it has not yet accepted the American and British offers of assistance in investigating his death.
"This is one of Kenya's most divisive elections in recent memory."
Furthermore, recent documents released by the opposition revealed the government's plans to surround and cut off power, water and electronic communication — used for voting — in Nairobi's Kibera and Mathare slums, where support for the opposition is high. A Kenyan Army spokesman even confirmed that documents "were authentic," albeit quoted "out of context."
Kenya is one of Africa's few genuine democracies, but it has been under the hold of the same political, economic and security elite since independence over 50 years ago. After the 2007 explosion of violence that resulted from a rigged election and unattended grievances, the elite were no longer able to hold the system together. The 2013 election was again rigged to ensure that power was not transferred to the popular opposition movement led by Odinga.
The extraordinary democratic and economic transformations Kenyans have achieved have been overwhelmed by an utterly corrupt and dysfunctional administration run by President Uhuru Kenyatta and Deputy President William Ruto. Recent social media democratization campaigns and deepening economic and ethnic woes among young people have further unraveled an already uncertain climate. Many Kenyans have experienced levels of deprivation and business failures unmatched in our history.
With such setbacks, Kenya's youth in particular are leading a new push to disrupt the sectarian ethos that had long been considered unbreakable. Sectarianism reached its nadir with the now-infamous "tyranny of numbers" strategy, when Kenyatta and Ruto determined they could win the election if Kenyans simply voted along ethnic lines. But Kenyans belonging to the communities that supported Kenyatta and Ruto have discovered that they are no better off in this diminished economy than other Kenyans. There has been a powerful realization that ethnic loyalty to one's leader does not protect against adversity.
"Kenya's youth are leading a new push to disrupt the sectarian ethos that has long been considered unbreakable."
In the midst of all this, Western envoys have seemingly opted for the status quo by refusing to point out large weaknesses in the election process. Up to a point, their caution is understandable — after he won the 2013 election, Kenyatta launched a fierce campaign against the West in retaliation for the International Criminal Court charging him with crimes against humanity. (The charges have since been dropped.)
But despite its travails, Kenya remains a key regional lynchpin of stability and potential prosperity. It's also a key Western ally in the war against terrorism. It will continue to play these roles if this election is credible and if Odinga wins. He is Kenya's only political leader with passionate support beyond his own ethnic base, which in part gives him the strength to take on the cartels that are destroying the country. He is a pragmatic leader who proved his mettle as prime minister from 2008 to 2013.
It is vital that the many electoral observation teams pay close attention to all aspects of voting and be prepared to call it as they see it. As the 2007 and 2013 elections showed, it's obvious when a rigged vote is underway. Some polls suggest Raila is likely to win a free and fair election, as his support has been surging. It would therefore be sheer madness for the government to rig the vote. It could set Kenya ablaze.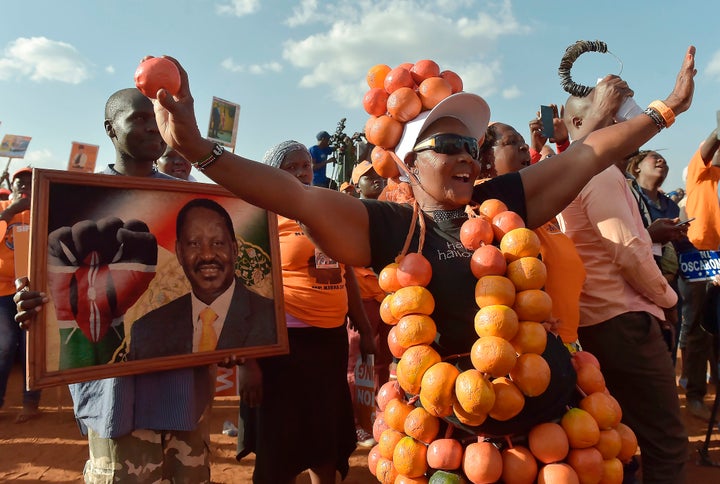 Related
Before You Go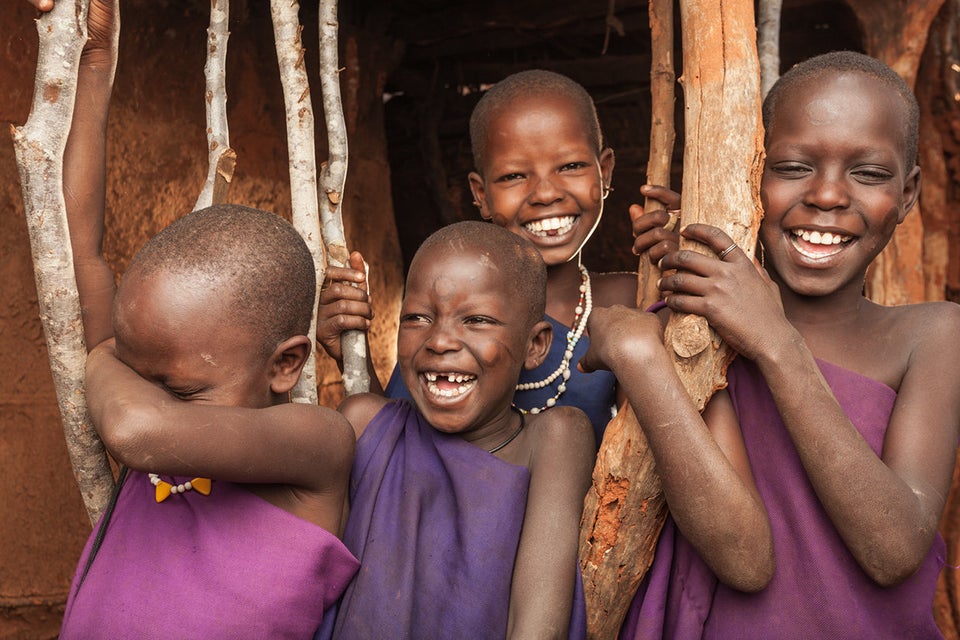 This Is My Kenya
Popular in the Community