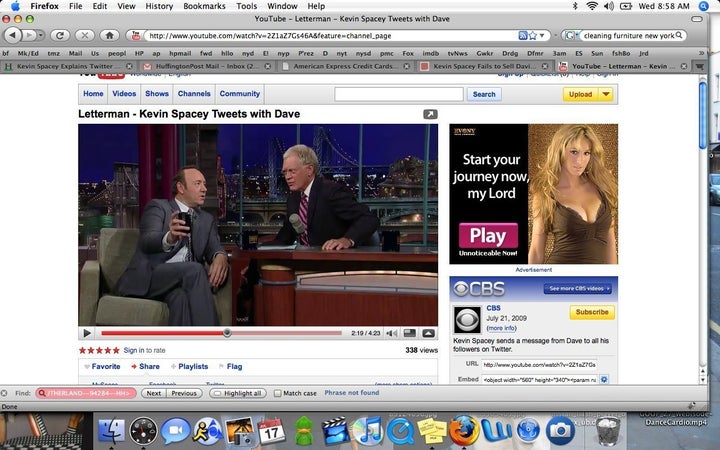 Kevin Spacey tried to explain twitter to Dave Letterman Tuesday night, and in the end an excellent case was made against it.
Spacey, on to promote "Shrink," said how he's been on twitter for about three months, prompting Letterman to ask, "does that cost you money?"
Spacey explained it did not, said he has over 800,000 following him and pulled out his blackberry to send a tweet saying hello to his followers from the host. Letterman then complained Spacey had to use his thumbs to type and asked where the tweet went.
Spacey then talked Twitter, Twitter etiquette and told a Twitter anecdote.
"You know what it reminds me of? Oh yeah, a waste of time."
WATCH:
Popular in the Community