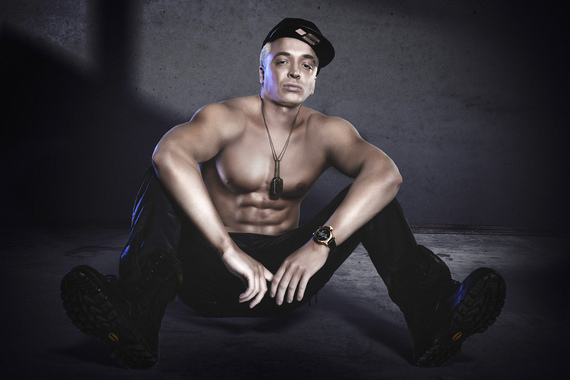 "I am not a singer/singer. I'm not an actor/actor. I'm a singer/actor who is performing his own fantasy." Thus is the mission statement of Kuba Ka, the Hollywood media-anointed "God of Pop." Born Jakub Stepniak in Gdansk, Poland of German, Swedish, and Italian descent in 1991, Kuba Ka began entertaining at age five, gaining a high profile in his native land by serving as an ambassador to the United Nations, UNICEF and the Royal Society for the Prevention of Cruelty to Animals.
In 2010, Frank DiLeo (who gained fame managing Michael Jackson, Prince and Richie Sambora) signed as Kuba's manager and worked to put together a series of projects that would help brand the singer in the U.S. That same year, Kuba began work with British architect Tom Wright to design Kuba Ka Empire, a Las Vegas hotel and casino resort that would introduce fans to the "Kuba Ka experience."
Following DiLeo's death after heart surgery in 2011, LaToya Jackson took over managing Kuba's career and he signed with Universal Music Group. The same year, Kuba won an award at the Yach Film Festival, held in his hometown of Gdansk, for his music video Streets of Freedom. Since then, Kuba has released the singles Come to America, featuring Flava Flav, an EP entitled Combat, and Stop Feenn', produced with Sean Garrett. Kuba made his American movie debut in 2014 with Live Nude Girls, co-starring Dave Foley and Andy Dick.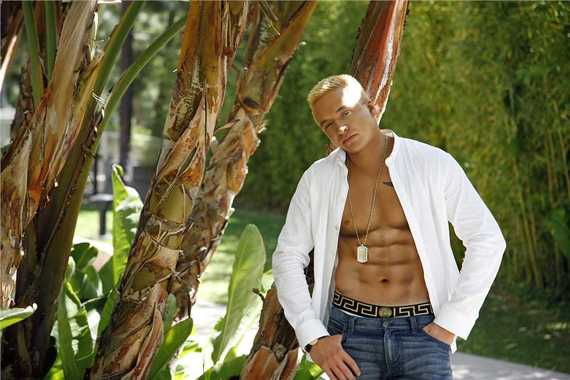 E! Entertainment recently launched New Money, a reality television show that features newer millionaires and how they spend their money. Produced by Leftfield Pictures, Kuba was featured on the one hour program on June 12, 2015. In addition to seeing his lavish residence in Las Vegas, E! let us in on his exciting collection of Versace (he is known to only wear Versace). For Kuba to expose himself in this way, it clearly was not a usual choice, but very dangerous ride. He allowed E! unparalleled access to the most intimate details of his life, to caricature his artistic persona, and was using his looks in very racy way. All of that made it easy to compare to scandalous Living with Michael Jackson and Madonna - Truth or Dare. One of the highlights of the Show was Kuba's fitting of his crotchless pants done for him by Versace, for his live stage performance at Hollywood's Avalon Theater; there was definitely nothing left to the imagination, but it also was very entertaining.
A few of our favorite quotes from Kuba during the show include:
1. When talking about the dangers involved with his eye-popping stage show: "Anything can happen at this point. We are all so nervous (because) nobody knows if the technology will work well in the show. I mean, there are wires all over the place, me flying...it could crash, I could come crashing down, but if you die, you die doing rock and roll," he says with a laugh. "There's risk everywhere."
2. On his outrageous stage costume: "My chest plate, with the explosion and the fire--it's crazy! It's great!"
3. On his workout routine: "I feel that this will make me a true pop, first time ever, action star!"
4. More gym banter: "It's like I'm not human, but like I'm made of steel."
5. And finally: "I'm a warrior in my heart and I want to push myself to the limit."
An outrageous and unique personality, what the future has in store for Kuba Ka and the public who experience him will undoubtedly go down, to paraphrase John Lennon, "in the annals of pop history."