Chris Lindland is a man with a bizarre dream: Building a 40-foot tall Godzilla sculpture somewhere in the south.
But not just any Godzilla sculpture. Lindland wants his to be made with kudzu, a vine originally imported from Japan decades ago to help prevent soil erosion that has been so invasive it's been called "the vine that ate the South."
If he gets the money by Nov. 29, he will start building a giant skeleton that can be put in a field with kudzu, which will then do its magic.
It shouldn't be hard. Walter Reeves, a gardener helping with the project says kudzu can grow up to a foot a day.
"You can watch it grow," he said in the Kickstarter video.
Lindland has dreamt about making a Kudzilla tribute since he was in college and figures the $50,000 figure will be enough to build a basic skeleton on which the kudzu will grow -- and it will grow.
In just the first day of the campaign, Lindland has collected nearly $10,000 towards the goal, but said he has big plans if more money is raised, such as speakers for a loud Kudzilla scream, options to have flame spurting from its mouth and even animatronic arms and tails.
"We've also discussed the importance of sizeable plates on Kudzilla's back," Lindland told The Huffington Post. "A telephone pole that is normally 18-inches in diameter can be six feet thick with kudzu."
One thing Lindland hasn't thought through: Kudzilla's location.
"Really, any vacant lot in Georgia will do," he said. "I believe the people who are most interested in having Kudzilla should get it, whether that would be a restaurant, bar or school remains to be seen."
On the road to Kudzilla, Lindland worked on other quirky projects, including "Cordarounds," a brand of cords that eliminates the familair "wicking sound" by making the wales -- or ribs -- horizontal. He also created a pinstripe hoodie to help future Mark Zuckerbergs look respectable to potential investors while keeping their street cred intact.
If all goes according to plan, Kudzilla will be erected in April somewhere in the south, about a month before a Godzilla reboot starring Breaking Bad star Bryan Cranston hits theaters.
Lindland said his project is not connected in any shape or form, but appreciates the synergy.
"This is Kudzilla, not Godzilla," he said emphatically.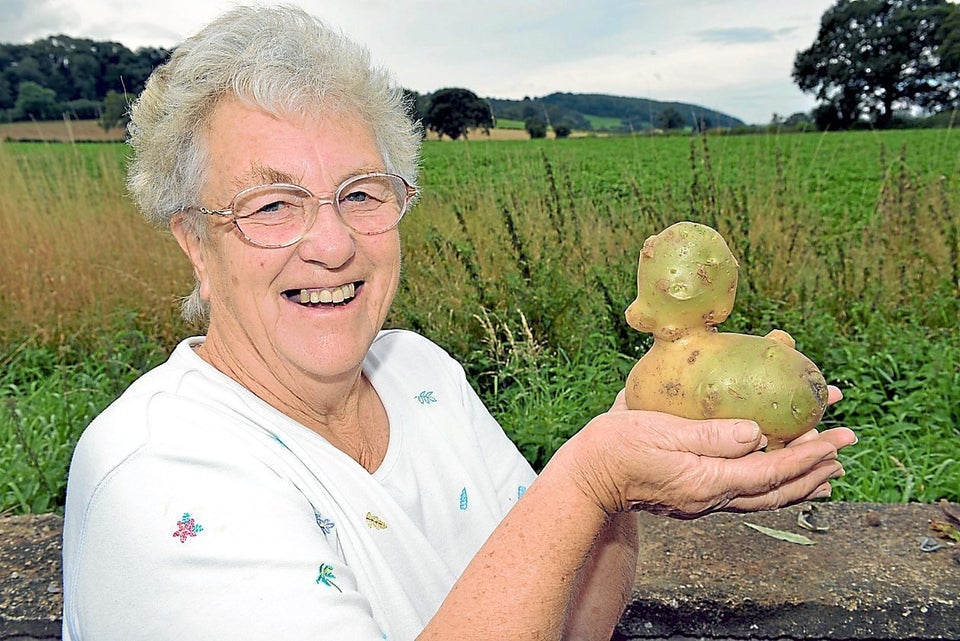 Weird News: Strange, But True
Popular in the Community