The Ladies Who Launch series gives members of the Ladies Who Launch Incubator a platform for sharing their stories of giving back and doing good through their business'.
It's a brave woman who will admit that the reason she left corporate life to start her own design firm was in order to ditch the" heels and hose" and show up in her PJs. Dani Nordin cops to this and other amusing benefits of designing your lifestyle around a job or business versus letting your work define your life. Launching your own thing means making the rules even when others wag a finger at them. In one fell swoop Dani has cut down her fuel emissions (no gas needed on that walk from bed to desk) and stopped printing paper when possible. Read on to see why her philosophy runs even deeper. What a great example of how, in the culture of your own business, the 'red tape' miraculously disappears and a person becomes emboldened to walk it, talk it and work....it.
I have a confession to make. I started my own business primarily because I didn't want to wear shoes to work.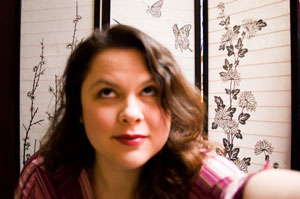 I'm not kidding. I hate wearing shoes, and always have. And, being a "creative type," I actually find that I create better if I'm relaxed. Which means no shoes. And tank tops and jeans. And, occasionally, pajamas (although I'm getting much better at that).
Underneath all this fashion liberation was a much deeper reason for starting my own business: I wanted to do things in a way that felt right to me, not the way that everyone kept telling me things needed to be done. I needed to live my values at work. According to the Authors of Ladies Who Launch: Embracing Entrepreneurship and Creativity as a Lifestyle, women are starting businesses in record numbers primarily to get more freedom, control and flexibility in their lives. They want to do things that they love, on their own terms. And ultimately, this is the reason I launched as well.
For me, "freedom, control and flexibility" means a number of things. Of course, it's important for me to wear what I want to work -- but it's also important for me to take on projects that truly appeal to me, and to work with people that I genuinely like. Not only does this result in better work for my clients, it just makes life a lot nicer. It's also important to me that my business fits around my life -- not the other way around.
And, perhaps most importantly, it was essential that I was able to incorporate sustainability into my business -- something that's been a passion of mine since early childhood. Being a designer for over 5 years at various companies before I launched the zen kitchen in late 2005, I became quickly frustrated at the ignorance surrounding waste. For one thing, in the high-volume production environments I often found myself in, a new piece of paper was required for every activity -- from asking for a file to adding missed punctuation to a sentence. People usually drove in to Boston from as far as New Hampshire or Providence (including myself) simply because this is what the job required. One woman I met had a 2.5 hour commute -- each way. In an SUV. It just became too much to watch.
So, in building my business, I've made certain considerations. Like working from home, and planning errands so I can minimize the amount of driving I do. I don't turn lights on during the day, and I try to minimize printing as much as possible -- my files often include major iterations of a client's design, but not all iterations. Most work is handled through e-mail, and samples are sent to clients using PDFs. I also do most of my marketing through online networks, my e-newsletter and my blog so I can avoid the paper-waste, expense and often mediocre return associated with direct mail pieces. I've found a way to do business that works for me; and that I can live with.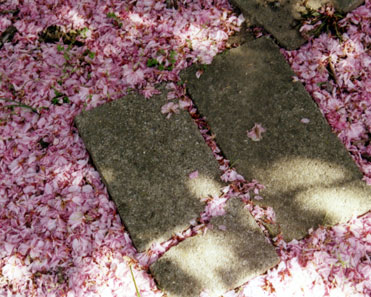 Now, while my story is likely different from yours, I think it's important that every woman -- every PERSON, for that matter -- take a long look at their lives and their workdays and ask themselves: is this what I want to be doing? And, can I continue to live with the philosophy I'm supporting by working at this job? If not, what should I be doing? Is there a way I can shake things up a bit and make my work feel more authentic to who I am as a person?
I believe that, no matter who you are, you can create the workday -- and the life -- that you want. Even if you're still working for "the man" you don't have to be a slave to him. Bring your values into your work. Design a business that supports those values. Beyond that, just relax a bit and let the answers come to you. I suggest taking off your shoes first.
Popular in the Community