Imagine if you could achieve the look of long lashes and a shadowed eye by simply slipping on a pair of glasses. Well, that beautifying feat is totally possible thanks to the folks at Lafont, the Paris-based eyewear brand, which has been designing high fashion frames for more than 90 years.
The handmade specs called the PLAIRE, which retail for $399, are eye-catching without being too kitschy. They are the perfect solution for those days when you don't have the time or the energy to put on eye makeup or falsies, but still want to look fresh and fabulous, which was exactly the case when I recently tried on a pair: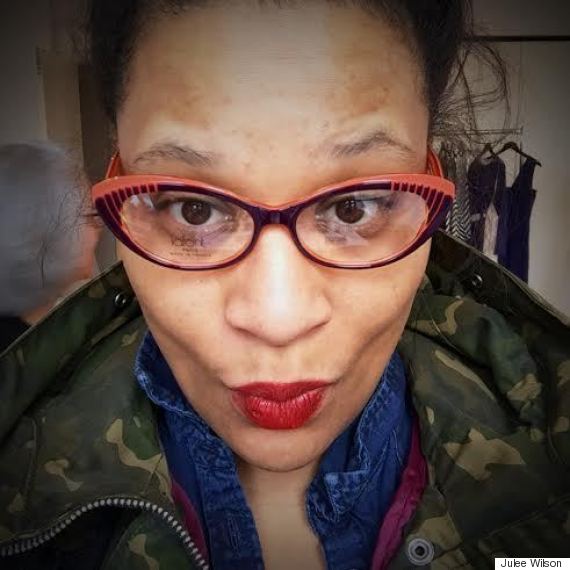 Cute, right? We're suckers for stylish and clever eyewear around here, so we reached out to Lafont to get the scoop on how they dreamed up this awesome design.
"When I design each frame, my goal is to enhance a woman's natural beauty, taking careful consideration to complement rather than overpower," Lafont's chief designer Thomas Lafont told HuffPost Style. "The PLAIRE was designed specifically to mimic mascara -- taking a bright-eyed look into play with half a dozen colorful options to choose from. Two-toned layers of acetate finish off the makeup look with a contrasting eye shadow effect."
Amazing. We're going to file these beauts in the why-didn't-I-think-of-that folder, right next to Spanx.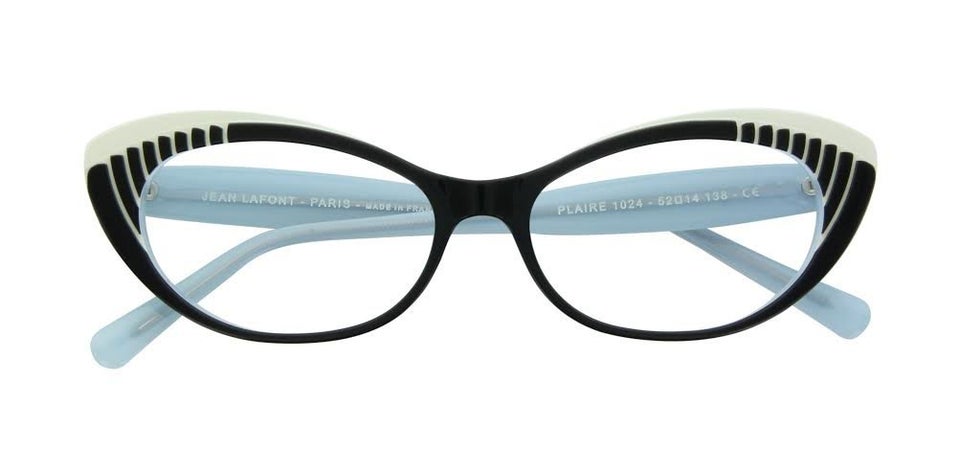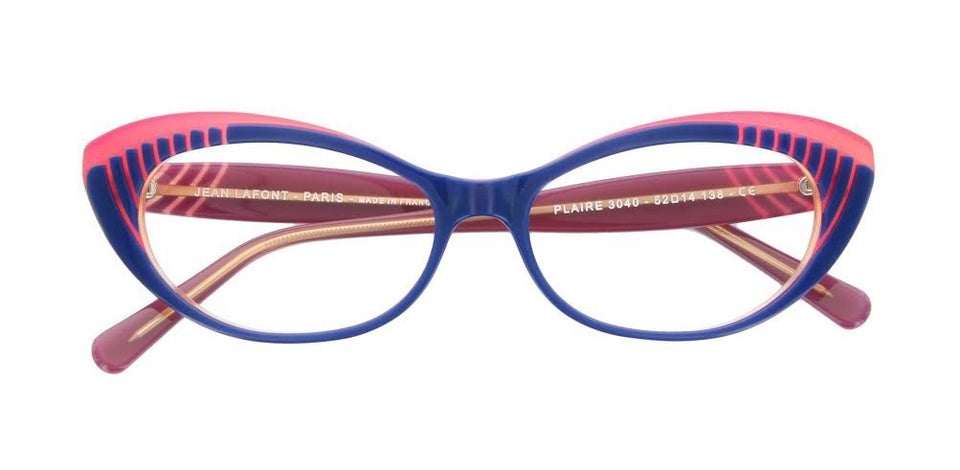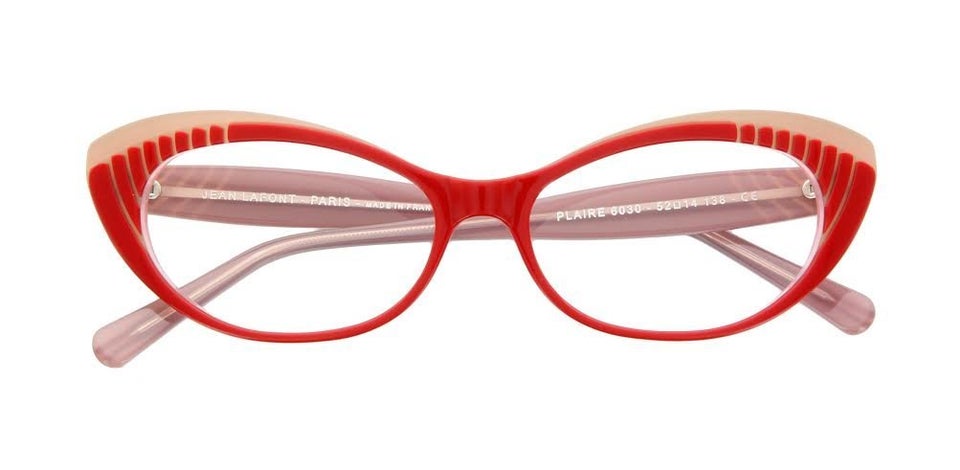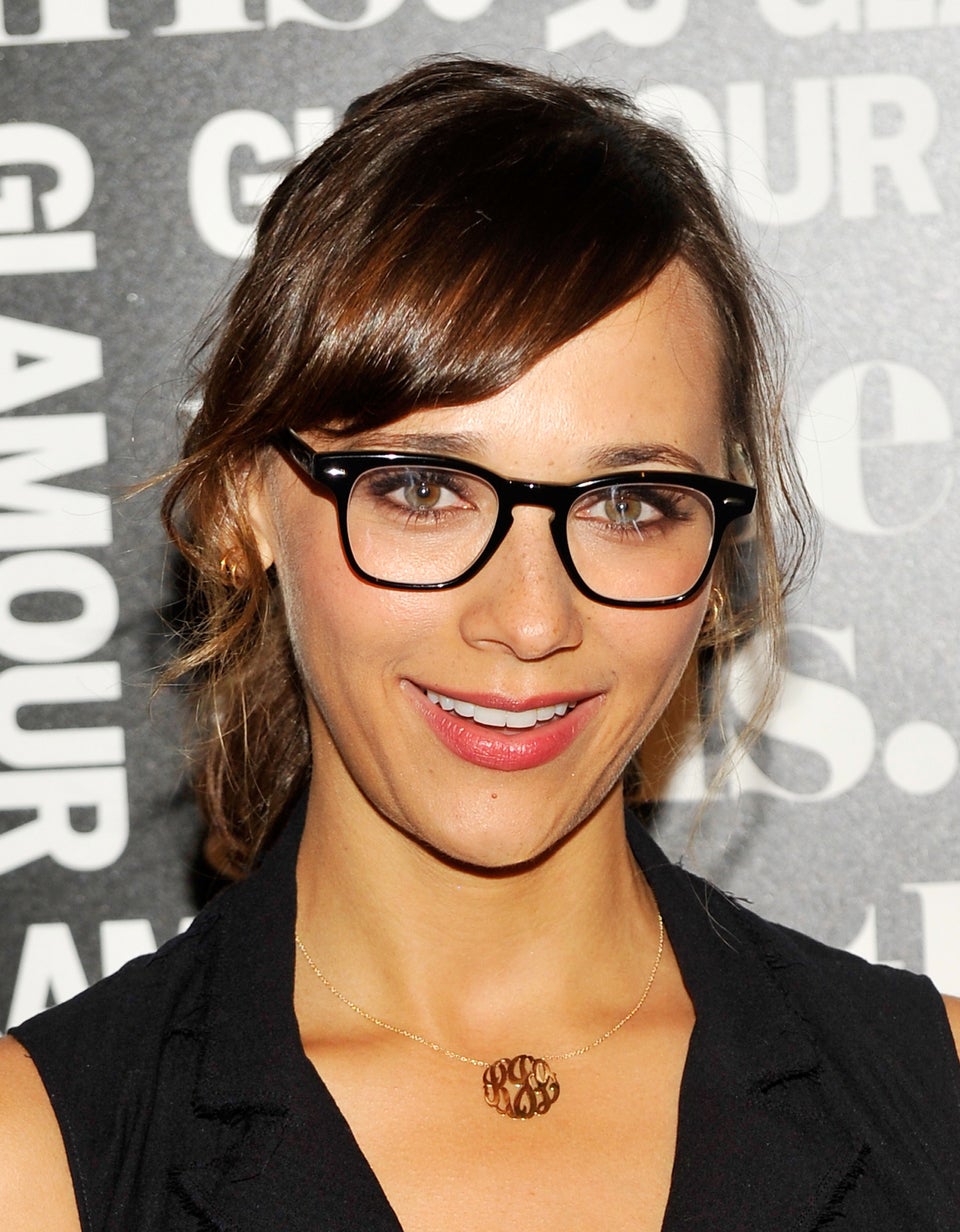 Makeup Tips For Eyeglass Wearers
Popular in the Community