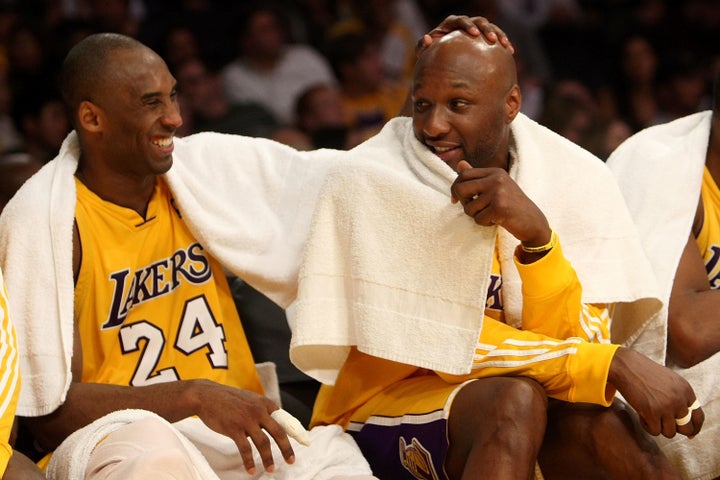 There's a certain group of people that like to say Los Angeles is a stars town. As evidence, they typically point to things like Hollywood, images of Paris Hilton shopping in front of the paparazzi and the celebrities that surround the Los Angeles Lakers (and more recently, Clippers) in the lower bowl of the Staples Center.
Usually these people fall into one of three camps: upper-class transplants, people in the self-obsessed entertainment industry or people who have never lived in LA. 
These types often also say Kobe Bryant is the perfect athlete for Los Angeles, that his star epitomizes the star city. And make no mistake, we do love Kobe. We idolize Bryant and respect his work ethic. He's dedicated half of his life to the Lakers. He is, perhaps, the best we've ever had. But in truth, most of us can't relate to him, either. Very few people can. He is an aspiration. Not a reflection of our city, but an image of who we wish we were -- tireless, maniacally hard-working, impossibly focused. 
My Los Angeles, the city I know, was never a stars town. The city I know is filled with oddballs, misfits and hard-working low- and middle-class people -- the region is the largest manufacturing center in the country, you might be surprised to know. My Los Angeles is always struggling to hone its potential, to line up dreams with reality. 
Maybe that's why I and so many others have always loved Lamar Odom. We can't see ourselves in Bryant, but we can in Odom -- an inarguably talented but frustratingly flawed man who is currently clinging for life in a Nevada hospital bed.
Odom has been a Laker favorite almost since the moment he stepped on the court in Purple and Gold. The 6-foot-10 forward had been blessed with the sort of talent that is rarely seen -- court vision, ball handling, an understanding of the larger forces at hand in a game. It was that promise that landed him in Los Angeles with the Clippers at the turn of the century -- the No. 4 pick in the 1999 NBA Draft, complete with chatter that he might become the closest the city would get to a modern Magic Johnson.
Modern Magic he wasn't. In retrospect, Odom was too human to have a chance. Throughout his life, right alongside his limitless potential sat his just as limitless imperfections. Prostitution. Marijuana. Later, infidelity and reports of a dependency on hard drugs. But to those who paid close attention, it was hard not to make excuses for him. This was a man whose estranged father was a heroin addict, whose mother died when he was 12, whose child died before his seven-month birthday. Odom has seen cousins murdered and best friends taken down by drugs -- multiple times. He has suffered time and time again in front of us.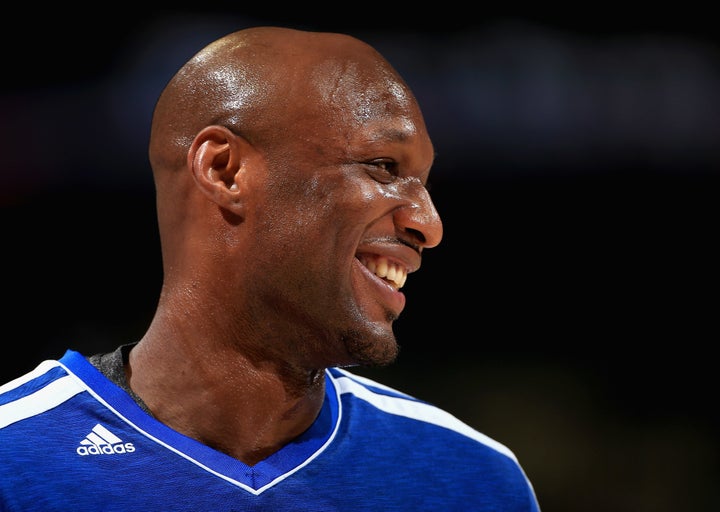 Odom's infectious smile is what stands out more than any stat line or game. If Bryant was the engine of the Lakers' 2009 and 2010 championship teams, and Pau Gasol its anchor, then Odom was its heart. At his best moments, he was the personification of creativity, a ball of joy that pulled his team together. The Lakers provided him with an environment in which he could excel -- and for a brief moment in time, he did. He became, if not the player we hoped he would be, a valuable and happy man. 
That moment in time didn't last, of course. Before we had time to realize it, he fell apart in front of our eyes, demanding a trade after the team that once made him so happy tried to trade him for Chris Paul. From that point on, Odom was never the same -- a storyline covered so completely by TMZ that there is little reason to rehash it here. 
There is a loud contingent today who feels no mercy for Odom. They say he got what he deserved, doing drugs in a Nevada brothel. But there are others like me, who have always rooted for Odom. There are his former teammates, who speak so highly of him, and even his ex-wife, Khloe Kardashian, who is currently by his side. Anyone who watched Odom grow up knew he was hopelessly flawed. But they also hopelessly loved him. 
We love Lamar because he is like us. He has struggled with himself, with his flaws and limitations on public view. He struggled to find a spot in the world where his odd skills fit -- and when he found the fit, the fit quickly found it was ready to move on. He has struggled with temptation, and he has struggled with depression. He has had his highs and his lows. He isn't a hero. He isn't someone you can even look up to. He was never going to be -- he's too human for that. But that's why we rooted for him, and why we love him. Especially today. 
PHOTO GALLERY
Some Of The Best Photos From Lamar Odom's Career
REAL LIFE. REAL NEWS. REAL VOICES.
Help us tell more of the stories that matter from voices that too often remain unheard.