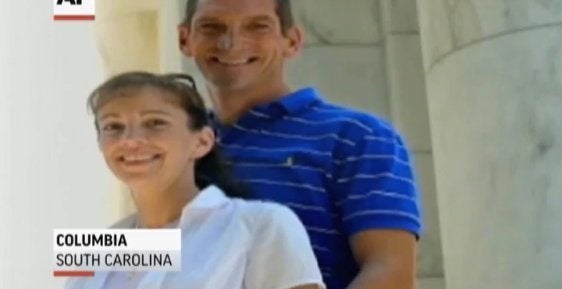 CHARLESTON, S.C., May 20 (Reuters) - A 36-year-old new mother of twins who is suffering from a "flesh-eating" bacterial infection has undergone a series of operations to remove dead or damaged tissue in a South Carolina hospital, her brother said on Sunday.
Lana Kuykendall was admitted to Greenville Memorial Hospital on May 11, days after giving birth, with a painful spot on her leg that was ultimately diagnosed as necrotizing fasciitis, a serious infection of the skin and soft tissues.
Her brother, Brian Swaffer, said Kuykendall had undergone at least seven operations, was sedated, and only opened her eyes "a little bit, at times."
"She still has a long road ahead of her," Swaffer said. "We're thankful that the infection is contained to just her legs. Her organs, her vitals are good. She's got a great team of doctors."  A hospital spokesperson said Kuykendall remained in critical but stable condition on Sunday. An afternoon prayer vigil was held by area paramedics at the hospital. Kuykendall has worked as a paramedic while her husband, Darren, is a firefighter.
Friends and family are caring for the twins, named Abigail and Ian, Swaffer said.
Kuykendall's infection was caused by Group A streptococcus, said Dr. Bill Kelly, epidemiologist for the Greenville Hospital System. Group A streptococcus lives on people's skin or in their nose, state epidemiologist Dr. Jerry Gibson said.
Infection can be caused by "something subtle, sometimes in a person who has poor nutrition or alcohol use, but also in people who have no immune deficiencies," Gibson said.
Two other cases of flesh-eating infections have been reported recently in Georgia. Necrotizing fasciitis can be caused by many bacteria, including some that normally live on people's skin.
Another victim of a flesh-eating infection, 24-year-old Georgia student Aimee Copeland, remained in critical condition on Sunday at Doctors Hospital of Augusta, hospital spokeswoman Barclay Bishop said.
Copeland sustained a huge gash in her leg in a zip-line accident and fell into the Little Tallapoosa River in Georgia on May 1. Doctors blamed her infection on Aeromonos hydrophila bacteria, which are found in fresh or brackish water and may have entered the wound when she fell into the river.
Copeland has had one leg amputated and was told she would have to have her hands and remaining foot removed. The hospital would not confirm whether those surgeries have taken place.
Doctors Hospital of Augusta is treating another victim of flesh-eating bacterial infection, Bobby Vaughn, who was in good condition, Bishop said.
Vaughn, 32, works as a landscaper in Cartersville, a local television station reported. His infection "went from the size of a little peanut to a grapefruit fast," Vaughn told CBS Atlanta, saying he had undergone five surgeries. (Editing By Cynthia Johnston and Stacey Joyce)