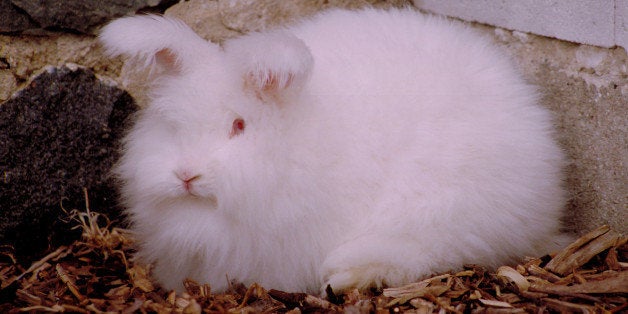 Lands' End has agreed to stop making clothes using Angora fur after company executives saw disturbing footage showing cruel treatment on Angora rabbit farms.
"We take the treatment of animals very seriously at Lands' End," company spokesperson Michele Casper told The Huffington Post. "We have made the decision that we will not be sourcing or developing any new merchandise at Lands' End that includes Angora."
Angora fur is valued for being lightweight, warm and silky to the touch. It is plucked or shorn from Angora rabbits about once every three months, and is used to make clothing items like sweaters, scarves and earmuffs.
Lands' End made its decision after seeing the disturbing footage, PETA Corporate Liason Anne Kellogg told HuffPost on Monday. PETA announced the news in a press release Monday morning.

A number of major retailers, from H&M and The Gap to Tommy Hilfiger and Calvin Klein, have suspended Angora production until they can verify that the farms they contract with are not engaged in abusive treatment of animals.
WATCH PETA's video, below: