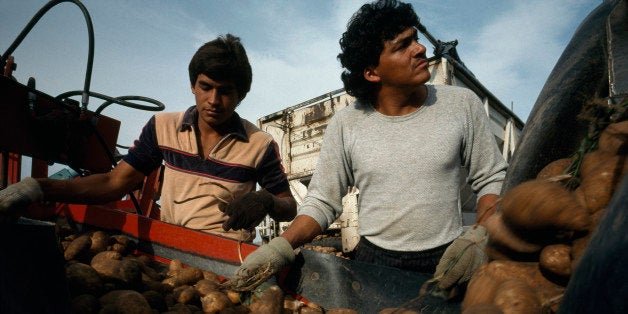 OSGOOD — Leon Carrillo was getting some rest under the midmorning sun.
The grease smeared on his uniform and sweat beaded on his forehead were evidence his job as a machinery operator at Howard Taylor & Sons isn't easy. Workdays on the farm can last anywhere from eight to 16 hours.
Carrillo leaned against a tractor and grinned. He joked with his co-workers in his native Spanish. Some of their hands were coated in thick wads of grease, but they played along.
As their laughter faded, Carrillo's eyes drifted off to the cropland around him.
Read more on Idaho Falls Post Register