Most would agree that something is messed up with women's representation today. The poses women strike in fashion spreads makes them appear doll-like, almost breakable. Nebraska-based photographer and musician Laura Burhenn's new collection "The New Revolutionists" takes inspiration from Native American soldier portraits, portraying women not as breakable objects but imbued with strength and beauty from the inside out.
The "New Revolutionists" recognizes the revolutions that often go unnoticed. Burhenn wrote: "Revolution can start small, in a kind neighborly gesture, in a mother or friend's love, in community organization, in a national or worldwide crusade to end poverty and inequality. But often the truest revolutionaries are the ones who live quiet lives of bravery." In the website's very first day of going online it was flooded with nominations of women warriors from all over the country. Though the project is just in its beginning stages, we are hoping it becomes more diverse. (There are black people in Nebraska, we swear!) That's where you come in, readers. Scroll down to find out how to nominate a woman warrior who has inspired you.
We asked founder Laura Burhenn some questions about the budding project, which is based in Omaha.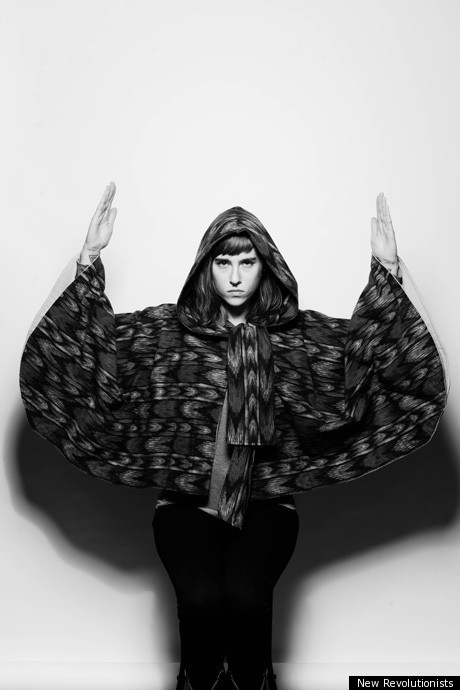 HP: Why did you start this project?
LB: Back in 2009, I was in DC for the inauguration and happened to see the Richard Avedon exhibit at the Corcoran Museum called "Portraits of Power." It was an incredible collection of his work.
One of the portraits featured there is called "Generals of the Daughters of the American Revolution." It's a picture of women in pristine starched satin gowns, an image that, in my mind, contrasting the title completely. I started thinking about what women who are true American revolutionaries look like to me. They're rarely pristine. They're not afraid to get their hands dirty.
The basic idea is a sort of political protest. It is a statement of a collective voice, one that says, "If you want to get through to America's best and brightest future, you're going to have to come through us." The portraits are also based on Native American warrior portraits. So these images are really supposed to portray a woman the instant before she goes into battle for everything she believes in. Each woman at their fiercest, most powerful.
HP: How do you find your revolutionaries? What do you look for?
LB: It's a nominative process. So I started by simply nominating women around me who inspire me on a daily basis. Some of them are known (like Rosanne Cash); others are just doing some incredible work quietly and bravely in their own communities. Women should be raised up for being brave, as mothers, as artists, as community organizers, as friends.
So from that point on, each woman who is photographed will then nominate other women to participate and sit for a portrait. In my mind, the nomination is the ultimate way to thank someone for inspiring you to be and do better -- and to realize that you are strong enough to overcome any obstacle that stands in your way. It's really the ultimate thank you to my own mother, who has yet to sit for her portrait.
Sometimes we don't think we have the strength to endure our battles. But knowing that someone else in our lives thinks we do -- that can be the most empowering thing ever.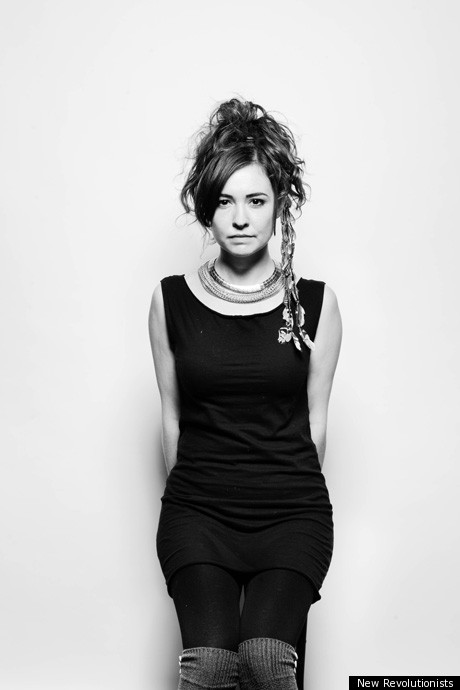 HP: Do you tell the women what pose to take?
LB: No. What a woman wears and how she wants to pose is entirely up to her. We all face our battles in different way. I know plenty of women who fight in a suit! The only I specify is that the photos be cropped in roughly the same dimensions and that they be lit similarly and are black and white. That way there is consistency in the sort of yearbook we're creating.
HP: Right now the women on the site are incredibly similar in terms of age, race, and body shape. Are you looking to diversify it?

LB: Absolutely. The project is meant to be multi-generational and as diverse as the revolutionary women all across America. There are a number of other faces who are going to be a part of the project who haven't yet been photographed. I thought about waiting to have more women on the site to launch it -- so that it would be more representative, but you've got to start somewhere.
HP: What is the arts scene like in Omaha?
LB: The arts scene in Omaha is surprisingly vibrant and incredibly supportive. I'm energized by it every day.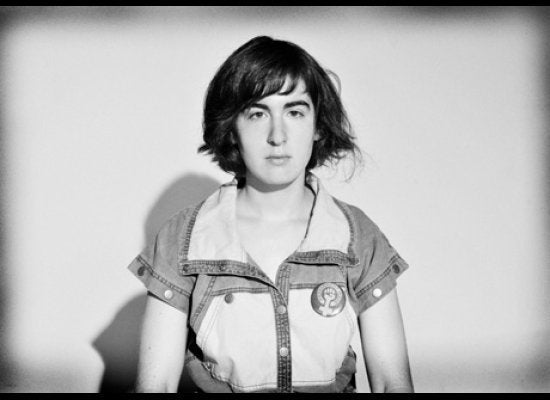 Revolutionists
Related
Popular in the Community