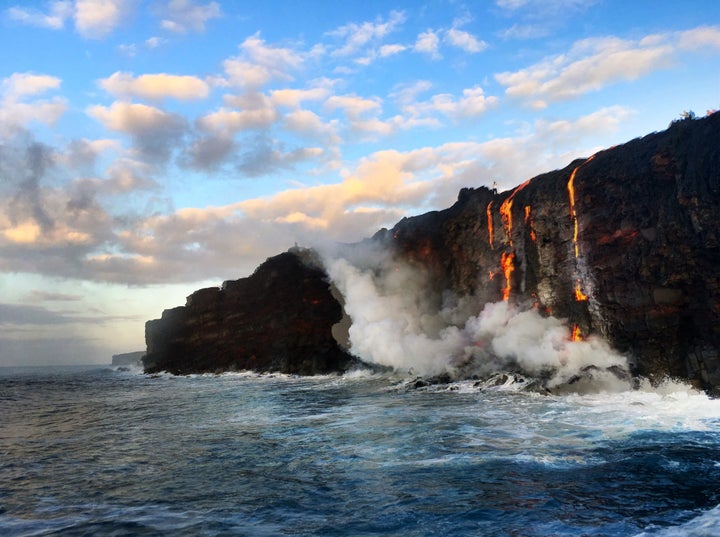 Last night, a lava breakout in Hawaii flowed into the Pacific Ocean after creeping toward the coast for weeks.
Though volcanic activity constantly blows our minds on the Big Island, this phenomenon puts all others to shame. See for yourself in the photo slideshow below: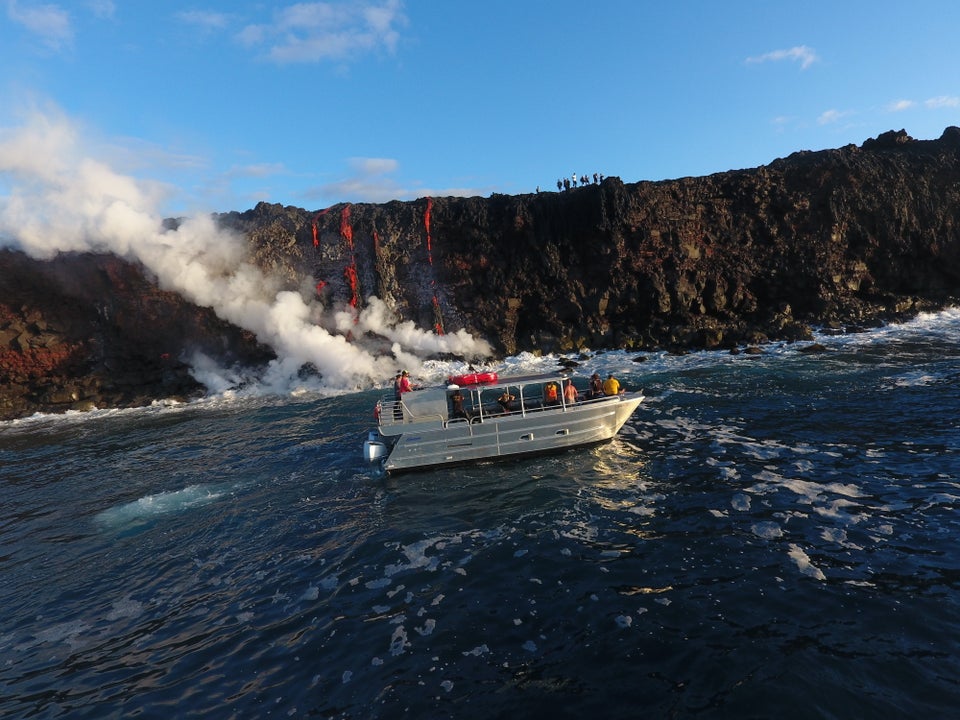 Hawaii Lava Ocean Entry 2016
This particular breakout began in late May and has been moving slowly toward the coastline for several weeks. Lava enthusiasts have been eagerly waiting to see if the flow would actually reach the ocean. It's been nearly three years since lava flowed into the sea on the Big Island.
When molten lava meets water, it cools quickly, hardening into rock. Essentially, you're witnessing the island growing larger by the minute. The water, on the other hand, heats up to very high temperatures, producing steam.
And while it's fascinating and beautiful, it's also incredibly dangerous.
Though there are boat tours and walking tours that approach the phenomenon, the U.S. Geological Survey website urges visitors to keep a safe distance from the flow and the surrounding area, both from the water and on foot. In addition to the ground being highly unstable and uneven, "venturing too close to an ocean entry exposes you to flying debris created by the explosive interaction between lava and water," USGS writes on its website.
Related
Popular in the Community