"The goal of our expedition was to find rivers and waterfalls in Hawaii and the possibility of finding a river of lava was so enticing," Oliva, who is from Brazil, said in the video. "The feeling of arriving [at Kilauea] in the very first light of the day and seeing the lava flowing into the ocean was really unforgettable."
Featuring incredible footage of Oliva, Korbulic and Stookesberry exploring the most extreme kayaking destinations in the world, the TV program has shown the trio in locations all over the planet, including Norway, Greenland and Brazil.
But as exciting as their adventures seem, Oliva pointed out in the video that his team's extreme kayaking antics are often extremely dangerous and should not be attempted by non-professionals.
"I hope people don't see these images and think that it is safe," said Oliva of his recent brush with the steaming volcano.
Before You Go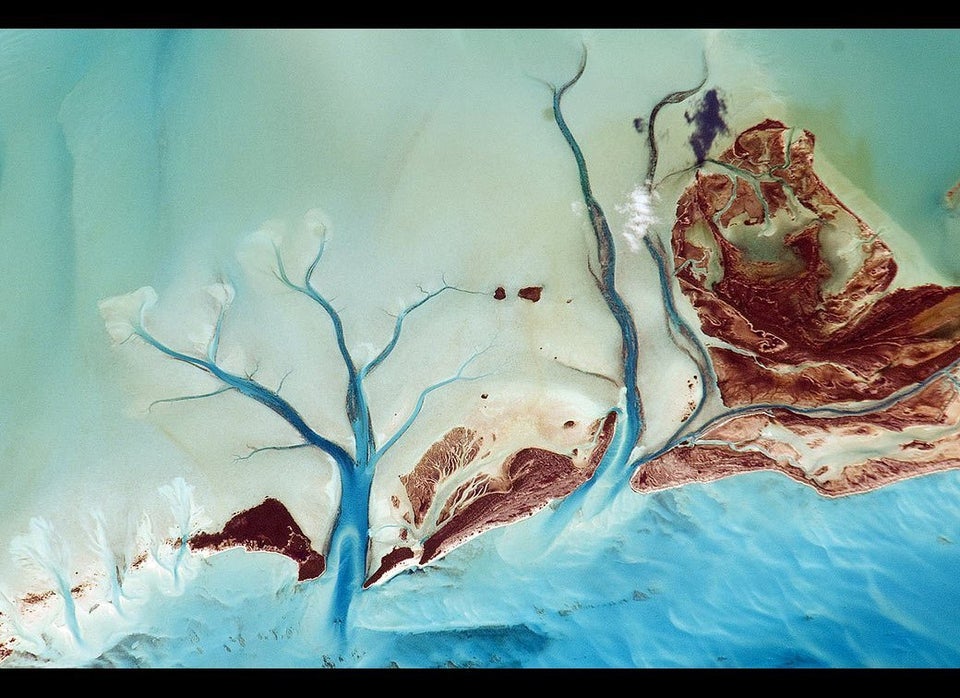 The Earth From Above
Popular in the Community