If you want to know what a takeoff at Los Angeles International Airport looks like, just ask Mike Kelley.
The L.A.-based photographer recently spent seven hours camped out with his camera in a park near the airport, taking photos of almost every plane that took off over the course of a day. Later, he stitched his footage together into one epic photograph.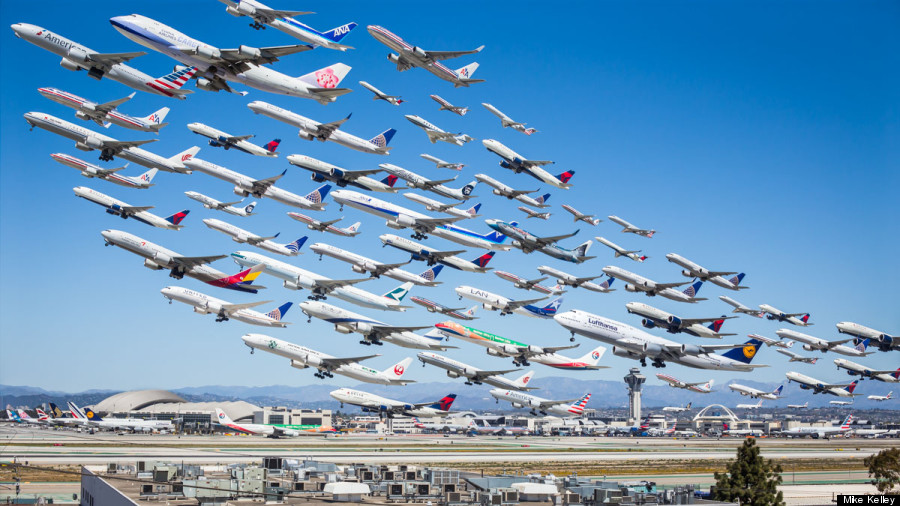 To make the picture, Kelly layered images of planes from about 75 separate photographs. He omitted some smaller regional carriers from the image to make room for bigger ones and give viewers an idea of just how many international flights go out of LAX every day.
Other than that and a few placement tweaks, the photo shows almost every takeoff exactly as it happened on that day (plus a few touchdowns: check out the "heavy" international carriers landing in the bottom right corner).
"I thought it was interesting how incredibly accurate and precise every single takeoff was," Kelly told us. "I didn't change the angle of the planes in the photo-- every plane takes off in exactly the same manner, no matter how big it is. I think that speaks to the technical proficiency of the pilots."
You can see more of Kelley's images on his website.
Related
Before You Go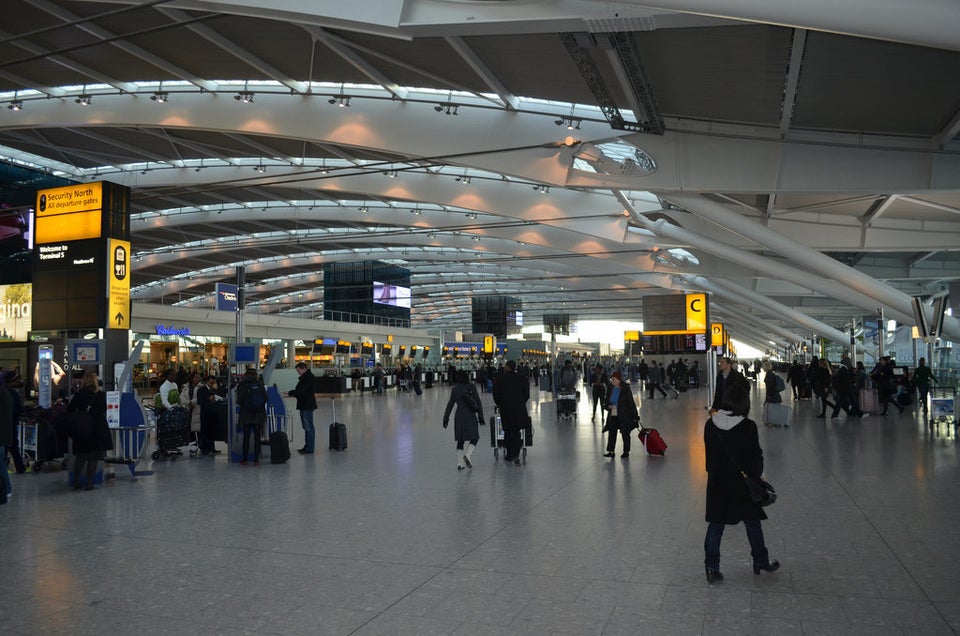 The World's Best Airports For 2014