Two Pennsylvania women have painted the side of their home in the colors of the pride flag after allegedly being taunted with homophobic slurs by their neighbors. 
Lisa Licata and Sherry Lau initially told their neighbors they were mother and daughter when they first moved into their Penn Hills home after hearing them making a bigoted comment, WTAE Pittsburgh reports.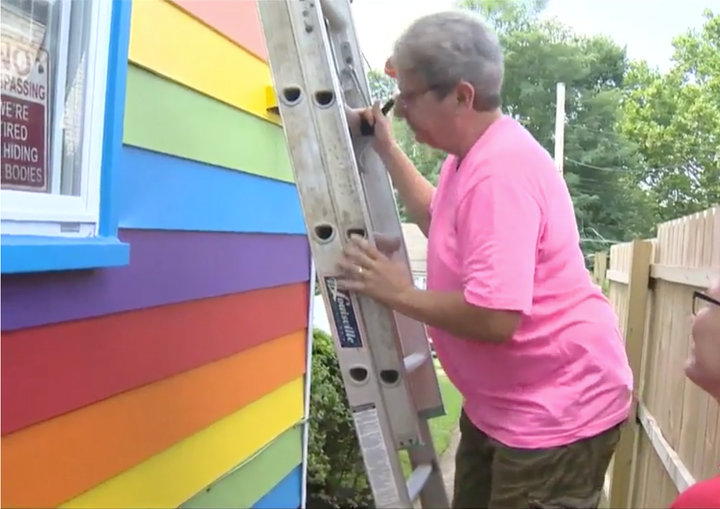 The couple alleges that their neighbors' attitude toward them changed once they found out the truth about their relationship. 
"When he protested against the fence being rainbow, that's when we decided 'let's do the house'," Licata said.
"I don't want to be friends, I just want to be left alone. I just want it to stop."
Speaking to Mashable, the couple said that the reaction of their local community "has been great!"
"Mostly everyone has been so supportive … The neighbors have been quiet because they've been told by their attorney to be quiet," Licata said.
The couple have also said that they have plans to extend the paintwork to their entire house. 
"This is the twenty-first century. We live here, we're not moving. My family accepts us, my friends accept us … if you don't like it just live your life, leave us alone and everything's cool," Lau told WATE Pittsburgh.
Calling all HuffPost superfans!
Sign up for membership to become a founding member and help shape HuffPost's next chapter